Answers to who walks when, who stands where, and other ways to make sure your ceremony is perfect.
By: Diane Forden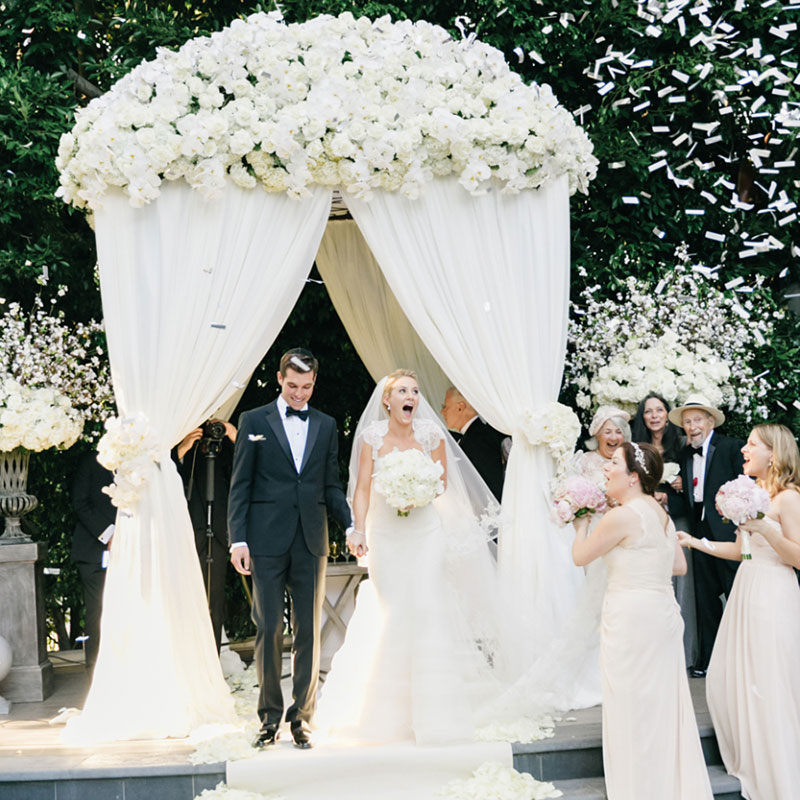 Photo Credit: Jana Williams Photography


1. How do we choose a wedding location? 
2. What should we discuss with our officiant before the wedding? 
3. Should we have wedding programs? 
4. What's the best way to distribute our wedding programs? 
5. How do we determine proper dress code? 
6. Is my wedding gown appropriate for my ceremony type? 
7. How can I honor my mom on my wedding day? 

1. Where do the brides' guests sit vs. the groom's guests?
2. How should we seat guests if our guest list is very uneven? 
3. How should divorced parents be seated? 
4. Where should my mother's same-sex partner sit? 
5. Can we reserve seats just for elderly relatives? 

1. What's the proper order for the processional? 
2. Who escorts the groom's mother to her seat? 
3. How do I decide whether my father or stepfather should walk me down the aisle? 
4. How do I decide whether my mother or father should walk me down the aisle? 
5. Can my son walk me down the aisle? 
6. Can I walk by myself?
7. Do we need to play the traditional Wedding March? 

1. How can we personalize our wedding ceremony? 
2. How can we incorporate our different religious traditions? 
3. What is a unity candle? 
4. Where does the matron of honor stand during the ceremony? 
5. What do I do with my gloves during the ring exchange? 
6. How can I incorporate my late father's memory into the ceremony? 
7. How do we include our children in the reaffirmation ceremony? 


1. Is a receiving line necessary? 
2. Where should the receiving line take place? 
3. Am I obligated to have my stepmother in my wedding photos? 
4. How do we occupy guests between the ceremony and reception? 
Have an etiquette question? Leave a comment below!
Pages