Your Wedding Registry Checklist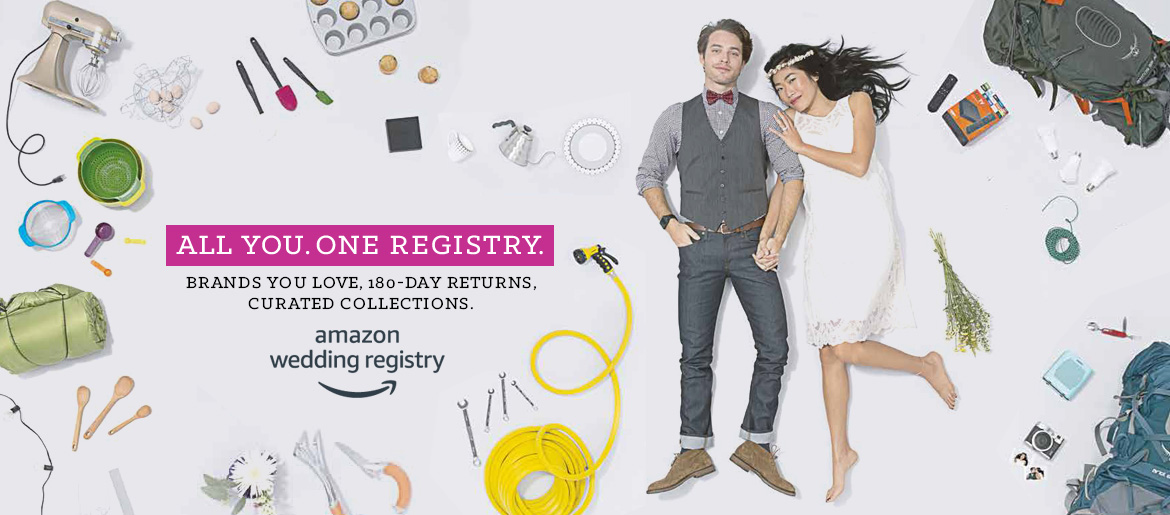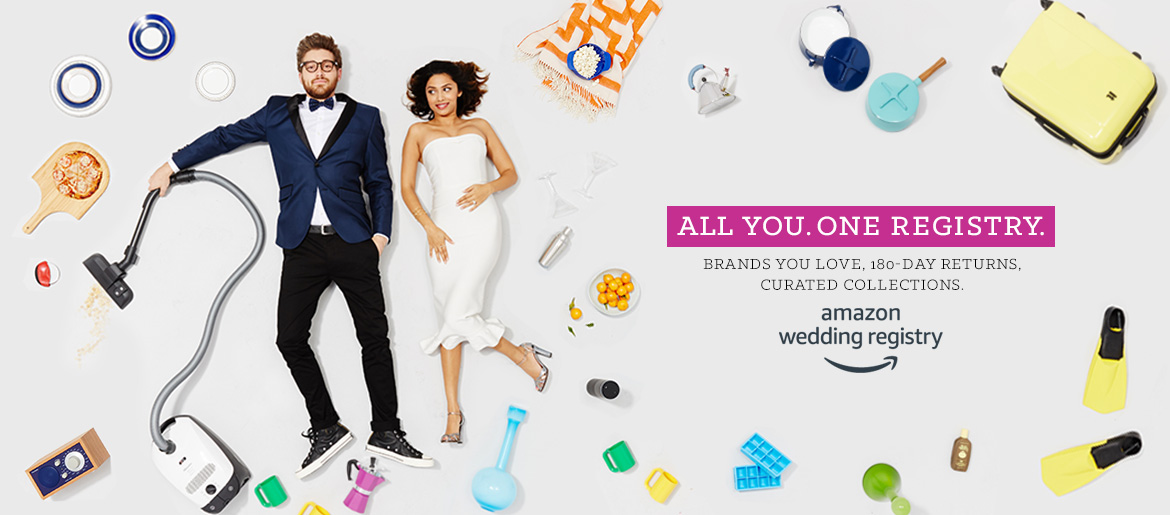 World's largest selection: From luggage to Kindles to camping gear, register for anything on Amazon.com and everything online with their Universal Registry. So. Much. Choice!
Universal Registry capability: Install Amazon's Universal Registry button on your browser and add any item from any site to your registry in seconds.
Registry completion discount: Tie the knot and receive a coupon code for 20% off (Prime Members) or 10% off (non-members) select items across Amazon.com*
Bonus gifts galore: Have even more wedding gifts to open when you register for items from select vendors and when your guests make purchases.
180-day, worry-free returns: If the towel color isn't right, or the couch doesn't fit, Amazon gives you extra time to get it all figured out.
Free shipping: Have gifts of all shapes and sizes delivered fast and free on orders over $35**.
Never miss a thank you: Amazon keeps track of the gift buyer details so you stay organized (and sane) when sending thanks.
You must be Logged in or Registered to save, print or email your checklist and view previously saved selections.