Spread the joyful news that the wedding is finally (almost) here with an announcement that is just as fun and personal as the two of you.
By: Stefania Sainato
Take the Plunge
Don't try this at home: A daring couple managed to make deep-sea diving and bubble-blowing look like a haute couture shoot worthy of the pages of Bridal Guide. Replicate the concept with an image of you and your beau diving off a dock or swimming in the ocean.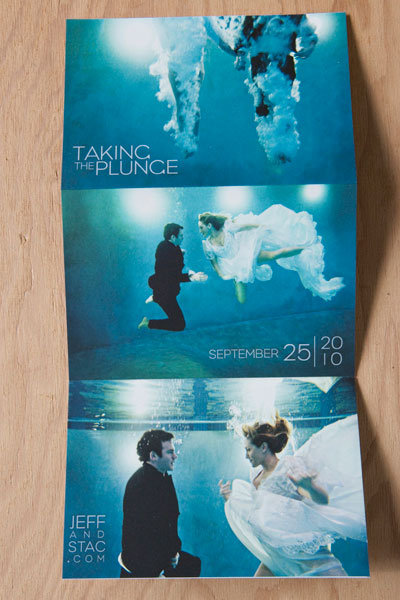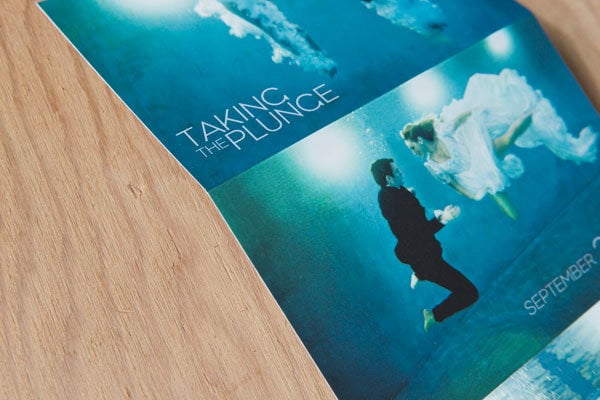 Photo Credit: Steep Street Photography

Pages