Spread the joyful news that the wedding is finally (almost) here with an announcement that is just as fun and personal as the two of you.
By: Stefania Sainato
The Jet Set
Throwing a destination wedding? Recreate that giddy vacation-is-finally-here feeling you get as you board the plane with this stop-motion shoot. Lay on the floor and have a photographer snap your profiles from above. Leave the sweats and Ugg's at home—only your finest travel duds are allowed aboard.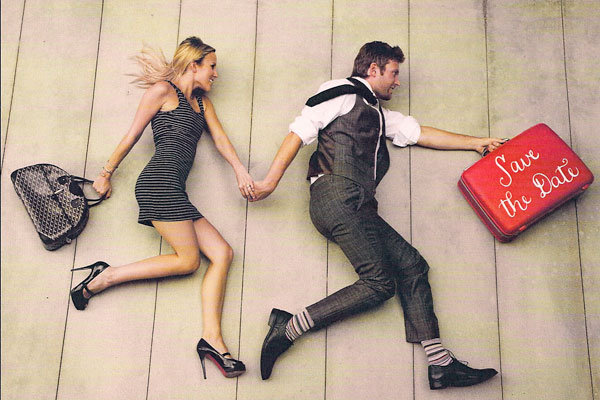 Photo Credit: Lauren Ross Photography
Or take flight with a flock of charming chalk-drawn balloons, instead!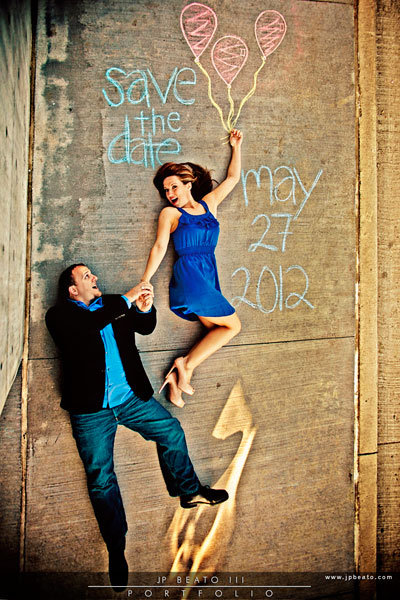 Photo Credit: JP Beato III Photography

Pages