Spread the joyful news that the wedding is finally (almost) here with an announcement that is just as fun and personal as the two of you.
By: Stefania Sainato
Season's Greetings
To add a sentimental touch, take your photo right after getting engaged. Or, if you're having a longer engagement, consider shooting your save-the-date snapshot a year or two prior to the wedding during the season that you're getting married.
Follow this foolproof formula: A few simple props + the great outdoors + baked goods (to bribe your most photo-savvy friend to take the shot) = simple, yet eye-catching save-the-date nights. Don't forget to seal it with a kiss...foot lift optional.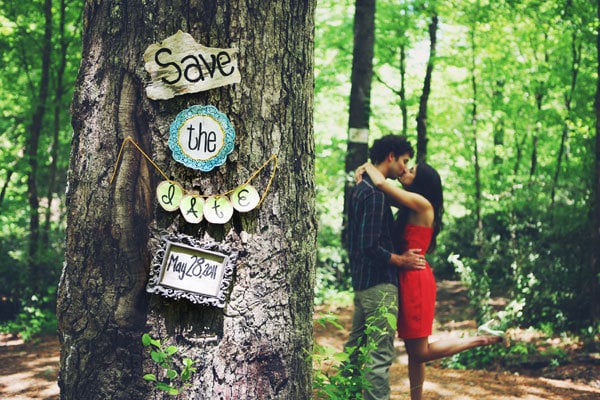 Photo Credit: w+e photgraphie
Photo Credit: East Hill Photo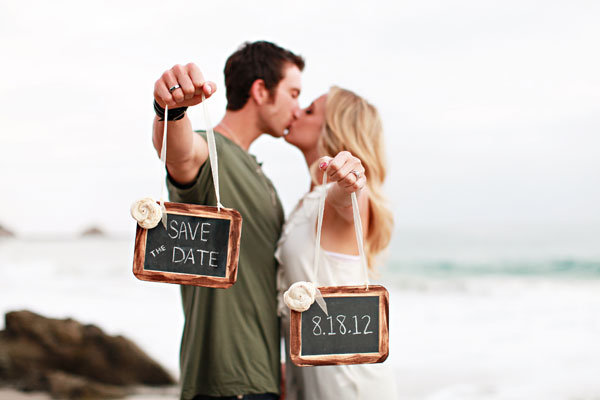 Photo Credit: Brittany Janelle Photography

Pages