When looking to cut costs, always consider your venue. Here's how to manage expenses wherever you wed.
By: Elena Donovan Mauer
Budget Tips for a Beach Wedding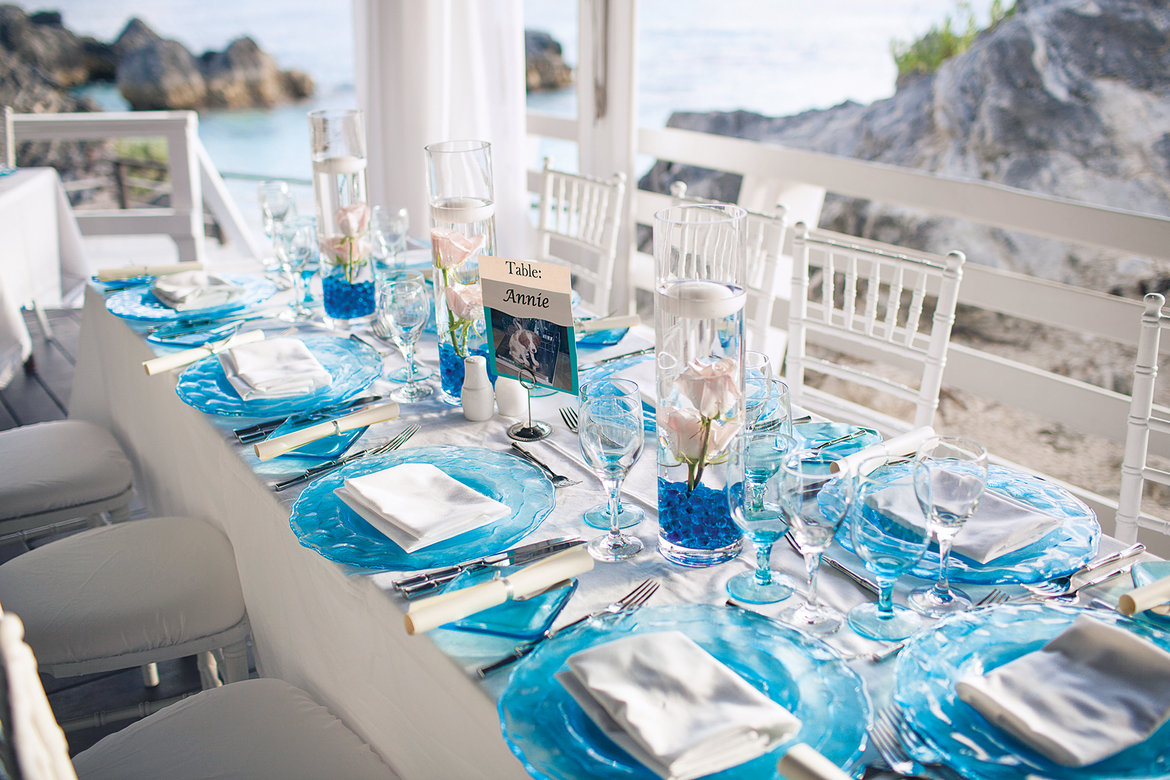 Photo Credit: Sasha Blackburne Photography
Many brides dream about marrying on the beach — what could be more romantic than exchanging vows with the wind in your hair and the sea in the background? It's a breeze to keep costs down.
Check to see if you need a permit and rental fee. Avoid extra costs — and headaches — by booking a hotel that's right on the water. "A smaller hotel might throw in the cost of renting the beach when you book your rooms," says Robinson. "And many times, a wedding-night suite — or an entire honeymoon — is part of the wedding package at a beachfront hotel."
Keep things casual. "Skip the formality," says Weatherly. Instead of wearing an expensive beaded dress or ballgown, opt for a simple, sleek sheath and go without a veil.
"If you keep your ceremony short and sweet, you can have guests stand — and cut the cost of chair rentals." Weatherly also suggests creating a pretty ceremony space by placing an arch in front of the water. But instead of decorating it with pricey flowers, use fabric, ribbon or keep it plain wood. "A more modern, low-key arch won't take away from the beauty of the beach," she says. Instead of petals, your flower girl can sprinkle seashells she gathers herself.
"Consider doing a cocktail reception instead of a seated meal, so guests can mingle the entire event," says Weatherly.
Serve a few signature tropical drinks instead of offering a fully stocked bar.
Keep the wedding cake small, says Robinson. "Have a fire pit set up in the sand and roast marshmallows for s'mores."
Pages