As another decade comes to a close, we're taking a look back at how weddings have changed in the 2010s.
By: Kristen Klein
This past decade has been all about weddings for me — I got married in early 2011 and started working at Bridal Guide immediately after — and it's been thrilling to look back and see how much has changed in the last ten years. Here, take a look back at 10 things that defined this decade of weddings.
The Return of Straps & Sleeves
2000s brides were all about the strapless dress, but this past decade has seen such a wide variety of popular looks. While shopping for my own gown back in 2010, I was adamant that I didn't want a strapless gown... until my sales assistant at one of the largest bridal stores in the world informed me that I'd have exactly one option within my budget. Brides in the early 2010s either had to have custom straps sewn into their gowns or go strapless. But then Kate Middleton happened, and gorgeous sleeves and straps made an immediate comeback after the Royal Wedding. Today, brides have so many more options to choose from in all price ranges. 

Photo: Travis J. Photography
Diversification of Themes
Back in 2010, I felt like my only options for my wedding were "casual beach chic" or "black tie affair." Today, brides and grooms have endless options to choose from. The dominant look of the decade: Rustic and vintage-inspired weddings reigned supreme.

Photo: Brandy Angel Photography 

Photo: Narrative Imagery

Photo: Ken Kienow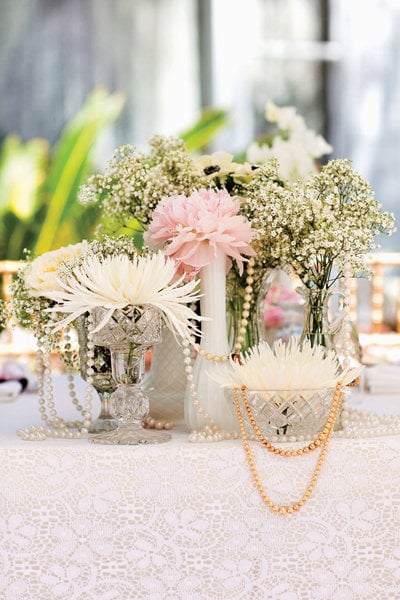 Photo: Micah and Megan Photographers
We also saw a return to Gatsby glam, shabby-chic, sleek & modern, and even full-on themed weddings based on pop culture, like Harry Potter.  We love how couples are feeling more free to express themselves and their personalities through their wedding themes.

Photo: Geoff White Photographers 
Love is Love
It's almost hard to believe that at the beginning of the decade, same-sex marriage was only legal in a handful of states. Couples struggled  throughout the decade to plan their weddings and gain acceptance, dealing with vendors who wouldn't accept them and guests who declined to attend. But as the decade progressed, more and more states jumped on board, until it was legalized and recognized nationwide in 2015.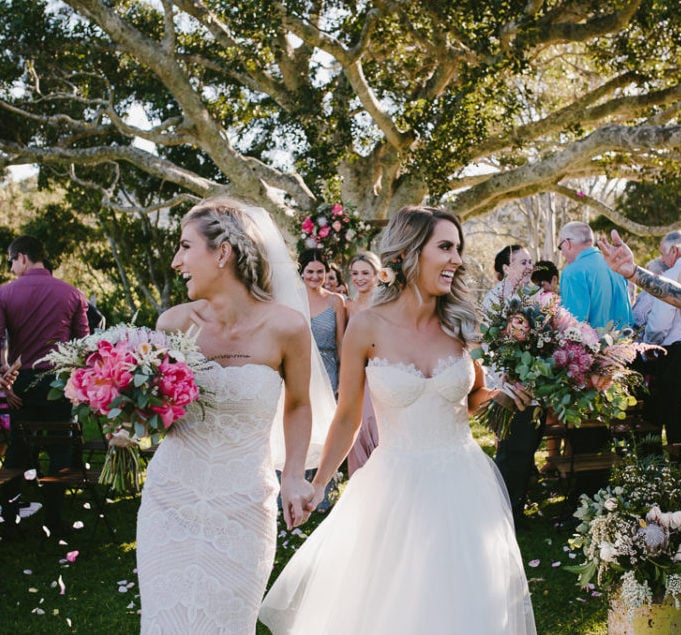 Photo: Bonnie Jenkins Photography
The Rise of Pinterest
Pinterest's impact on weddings cannot be ignored -- for better or for worse. Launched in 2010, the photo-sharing platform quickly became a treasure trove of wedding inspiration. We made "wedding inspiration" boards long before we had rings on our fingers. This widespread sharing of ideas likely led to the diversification of wedding themes, because it became so much easier to see various styles across the country and around the world.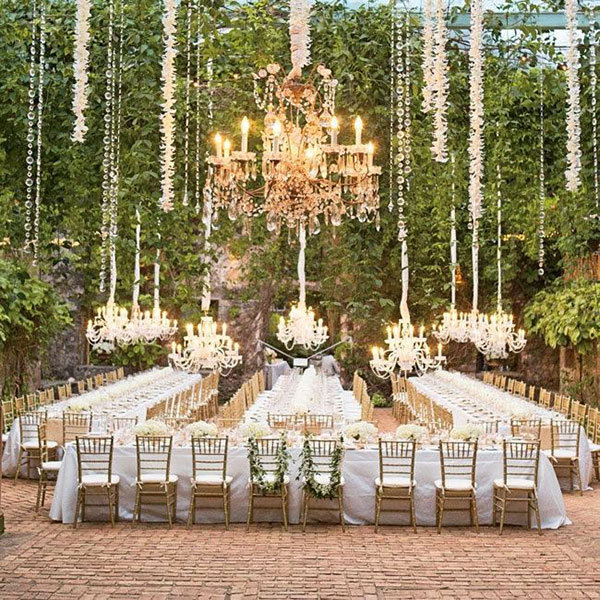 Photo: Aaron Delesie
DIY for All
A DIY increase goes hand in hand with the rise of Pinterest. The easy accessibility of ideas and tutorials let even non-crafty brides take on projects that put their personal stamp on their wedding.

Photo: 100 Layer Cake
Photo Explosion
In 2010, it wasn't uncommon to have disposable cameras on tables to encourage guests to take pictures throughout the night. Today, we have wedding hashtags and apps to upload and share photos in real time. Photo sharing has never been easier or more instantaneous. We've come so far in the opposite direction that some couples even ask for "unplugged" ceremonies, where guests have to put their phones away and just enjoy the service instead of documenting it.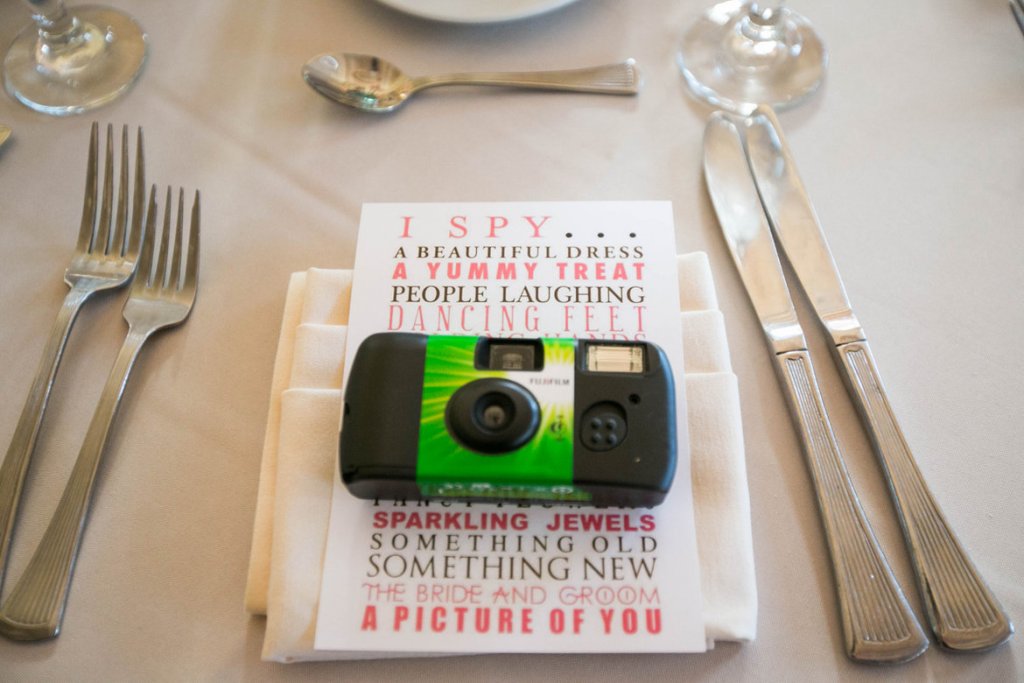 Photo: Images by Berit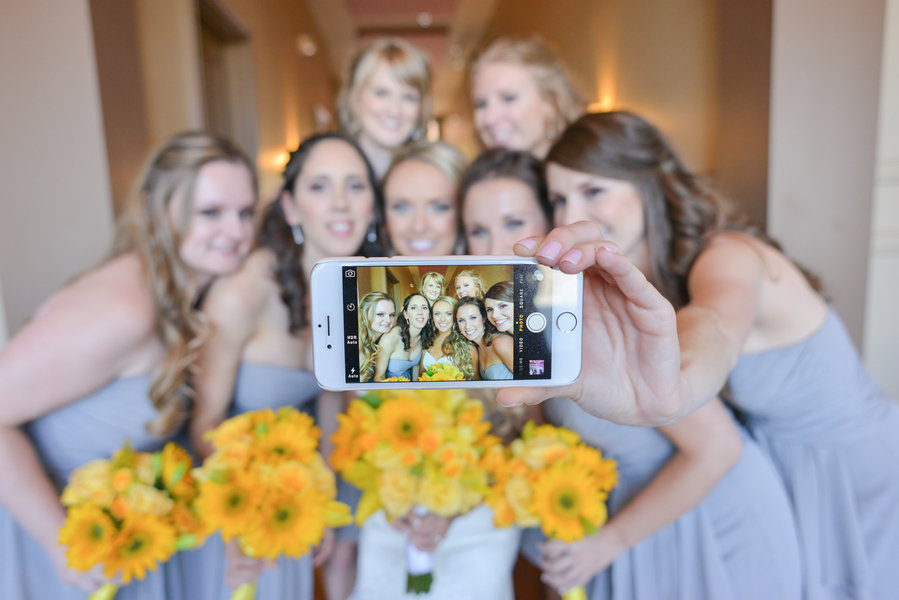 Photo: Cassie Jones Photography
The Starring Moment
Fitting with the rise of social media, creating share-worthy moments became a trend this decade. From expertly-choreographed first dances to picture-perfect proposals to sure-to-go-viral funny photo ops, brides and grooms earned their fair share of headlines. The wedding was the stage, and we were all ready for the show.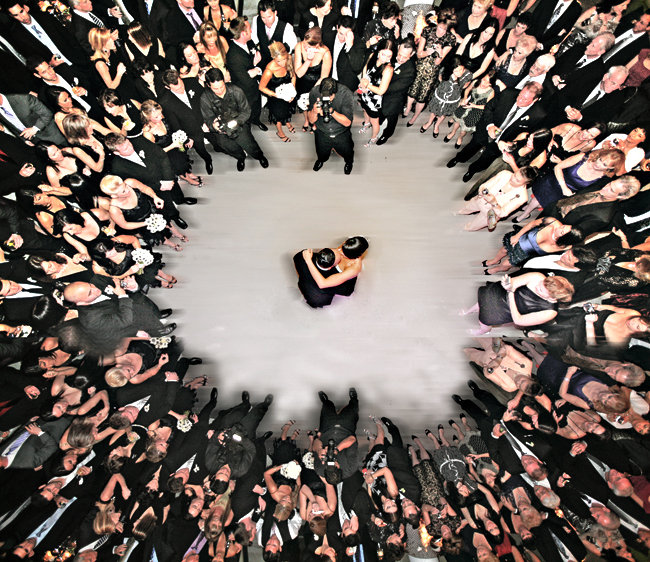 Photo: Tony Gajate Photography
Innovative Menus
Wedding food used to get a bad rap — people complained it was bland, it was the same at every wedding, and they were tired of it. Well, caterers really took notice this decade and blew it out of the park with unique options for every palate. Now, the food is something guests look forward to at each wedding. The cocktail hour has exploded into a meal in its own right, featuring delicious mini appetizers that go far beyond pigs in a blanket. We've seen sushi stands, build-your-own taco bars, and interactive food stations your guests will love. The meal itself features more inventive options, and late-night snacks became a crowd-pleasing favorite. 

Photo: Feast and Imbibe
Delicious Desserts
The wedding cake is still a long-standing favorite, but we've also seen a wide variety of other sweet options. The cupcake trend made its way into weddings, followed by the cake pop explosion. Later in the decade, macarons and doughnuts became the prevalent cake-alternatives. 

Photo: Sweet Lauren Cakes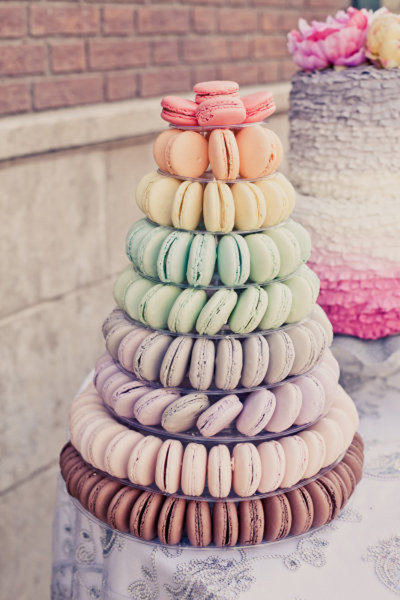 Photo: Onelove Photography

Photo: Marianne Taylor Photography 
Relaxed Traditions
One of the biggest changes over the past decade is that couples today aren't stressing about upholding the wedding traditions our parents and grandparents held dear. For example, it wasn't too long ago that it was considered a major faux pas for the groom to see the bride before the ceremony — but now, the majority of couples have a "first look" before the ceremony. Receiving lines are an antiquated tradition, as more couples choose to get right to the party and mix and mingle throughout the night instead. We're also saying goodbye to bridesmaids clones; today, many brides simply pick a general color and ask their 'maids to go pick any dress that she likes. 

Photo: Amber Green Photography
What will weddings bring in the 2020s? We can't wait to see!