Looking for something new? Here, some fresh takes on tried-and-true wedding-day customs.
By: Elena Donovan Mauer
Weddings are all about traditions, and it's wonderful to find yourselves doing something that millions of couples before you have done. But don't be afraid to tweak a tradition to make it more truly yours. Steal some of these ideas.
Instead of the cake cutting...
Today, a traditional, towering confection is a wedding mainstay, but more couples are serving smaller cakes as part of a display — or even using them as centerpieces.

Photo Credit: Lola Rose Photography
Couples who don't like cake are nixing it completely. "You shouldn't have to serve something that you don't really enjoy," says Andonoplas. Go ahead and serve sundaes, cheesecake, pie or whatever sweets you adore. Andonoplas recommends an "ice-cream scooping" or "pie slicing" instead! "It can be just as romantic as a traditional cake-cutting," he says.

Photo Credit: Love Bird on Bridal Musings via Lover.ly
Instead of a traditional first dance...
You've probably gazed at plenty of couples swaying to a slow first-dance tune. To make things livelier, why not heat up the floor with a tango or salsa? "These dances elicit lots of whistling and applause," says Frank Andonoplas of Frank Event Design, in Chicago.

Photo Credit: Abby Rose Photo
Instead of the bouquet toss...
"Many brides aren't doing the bouquet toss at all," says Randa. "Their unattached friends aren't always eager to participate." Instead, consider honoring your closest gal pals with a toast or with personal notes. Present the bouquet to your parents or a special mentor.

Photo Credit: Angel Canary Photography
Instead of the anniversary dance...
For the anniversary dance, the DJ typically calls all the married guests on to the dance floor, and then narrows them down, until only the longest-married couple is left. (You can present the steadfast twosome with a gift.)
Our favorite new spin? Do it in reverse, calling each couple onto the floor as the song goes on. You'll end up with a crowd on the floor, ready to groove to the next tune.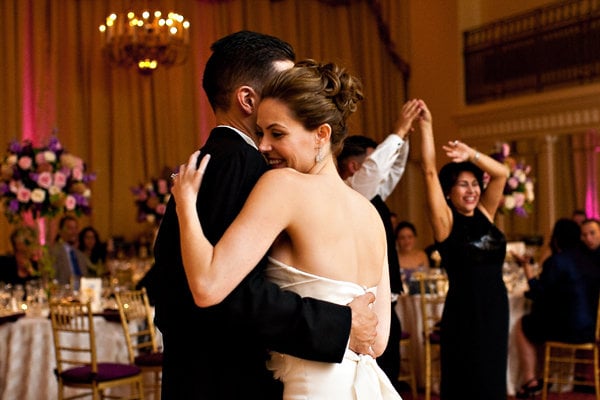 Photo Credit: Muriel Silva Photography
Instead of making a dramatic exit...
The bride and groom are often sent off with a shower of rice and then whisked away in a car. But more and more couples are staying until the very end to dance the night away. They're turning the tables by sending guests off — providing shuttles, taxis, double-decker buses, or even boats, to ensure their guests get home or to their hotel safe and sound.

Photo Credit: J. Wiley
Instead of the best man making a toast...
Usually the bride's parents, the best man or the maid of honor raises a glass to the couple. Why not honor your guests with a toast? "Thank guests for coming and say some kind words about them," suggests Andonoplas.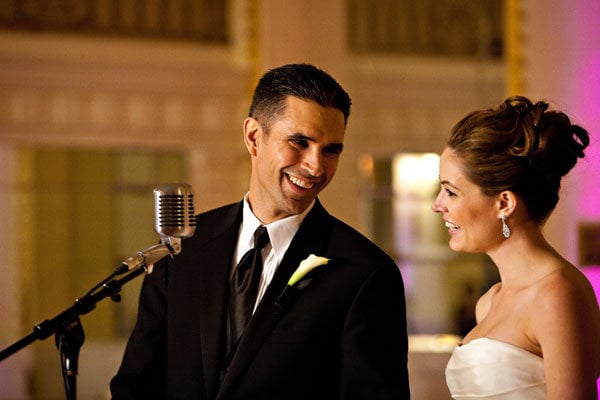 Photo Credit: Muriel Silva Photography
Another great idea: Write out a personalized thank-you for each guest, and have them double as your escort cards.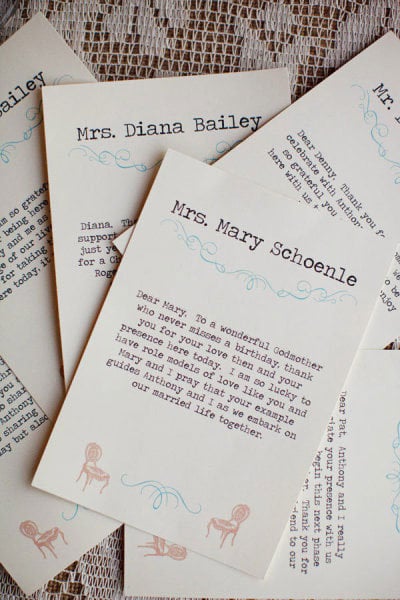 Photo Credit: bobbi+mike
Instead of a father-daughter dance...
Include guests in the father-daughter dance by having your emcee invite other fathers and daughters to join you two on the floor. Some brides even dance with their mother, stepfather or friend — whoever is special to you is fair game, says Haydee Randa of A Date To Remember, a Florida event-planning firm.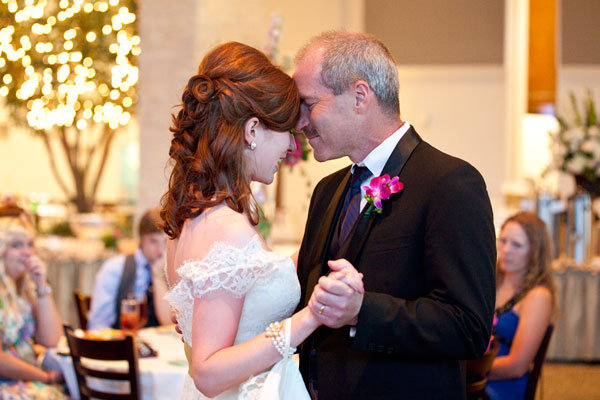 Photo Credit: Hailey Erickson Photography
Once considered a trend, the signature cocktail has been so well received that it's now a wedding staple. Choose a special drink to be served to guests during cocktail hour, and give it a clever name ("Something Blue" or "The Just-Married-tini"?).

Photo Credit: Jose Villa on Southern Weddings via Lover.ly

Photo Credit: Lover.ly
Instead of a garter toss...
Let your youngest guests in on the fun by tossing up a white teddy bear for a lucky winner to catch. Or, launch soft, wrapped candy at the kids' feet, so every little one can grab a prize.

Photo Credit: Jessica Strickland Photography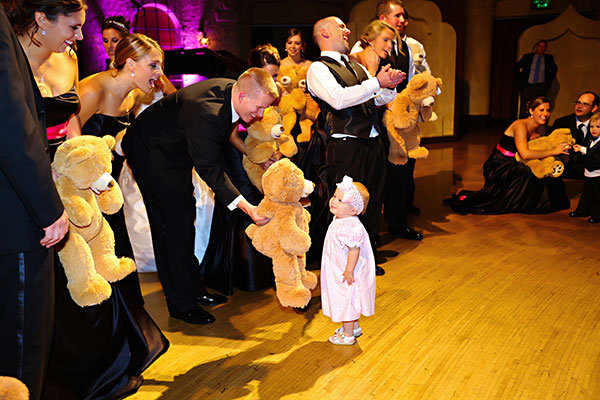 Photo Credit: Jessica Strickland Photography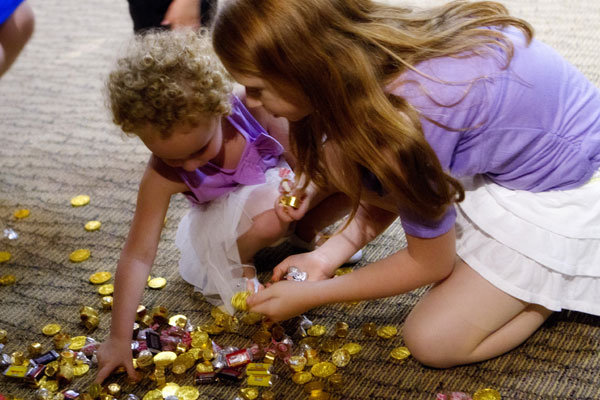 Photo Credit: Kayla J. Photography / Wedding Planner: BreeAnn Gale of Pink Blossom Events
Instead of just displaying photos around the room...
Entertain guests with a slide show of pictures of you and your groom — start with childhood photos and work your way up to your courtship.

Photo Credit: Mustard Seed Photography