From Paris to Bali, experience one of these classic escapes.
By: Sandra Ramani
Bali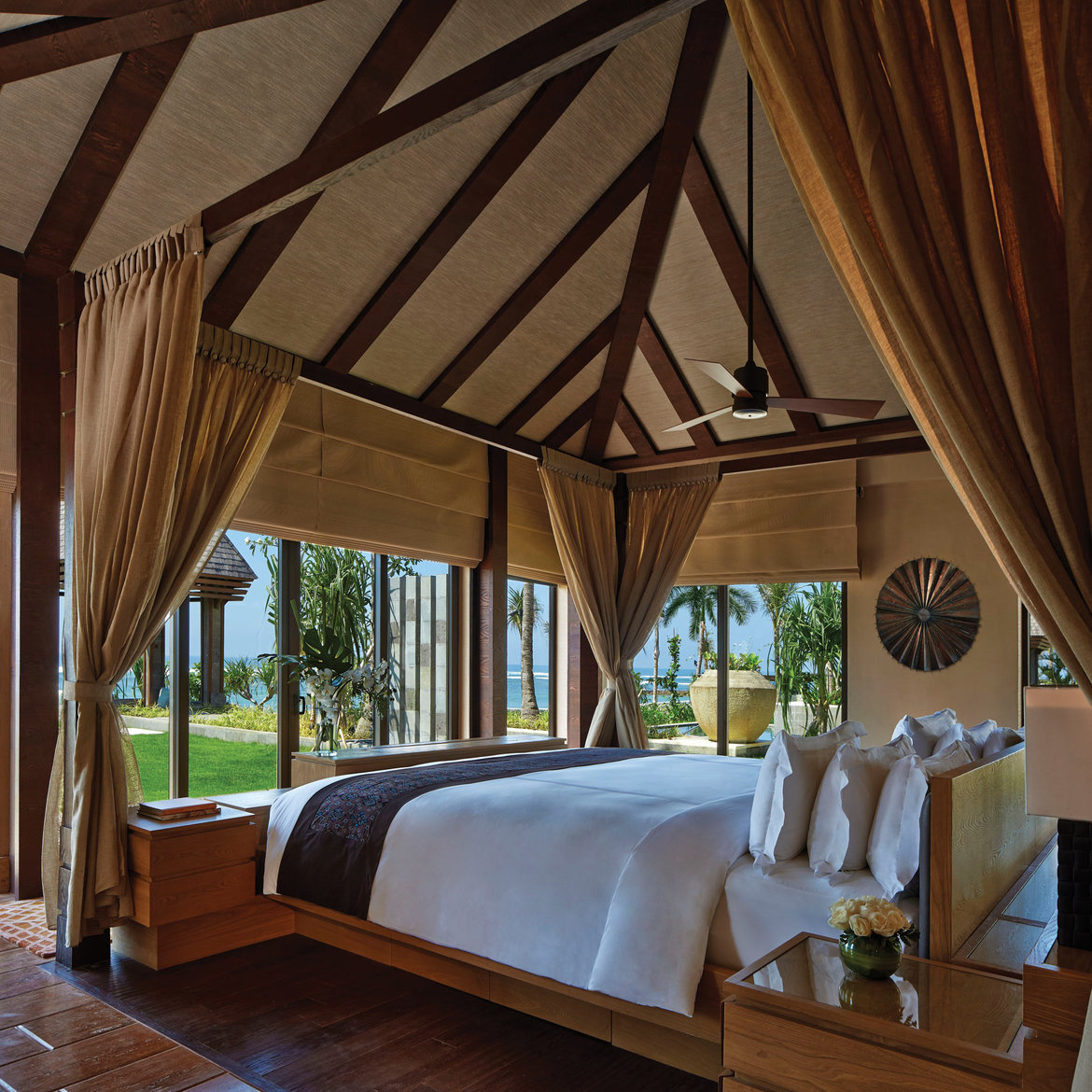 Photo courtesy of the Ritz-Carlton, Bali
Over the last decade or so, this dreamy Indonesian island has earned a place in the honeymoon hall of fame, thanks to such diverse attractions as beautiful beaches, crystal-clear waters, jaw-dropping sunsets and sexy, villa-style accommodations. Bali is rich in art, culture, shopping and adventure activities — making it a one-stop shop for honeymooners of all travel styles and interests.
Tried & True: Bali is deceptively spread out, stretching from volcanoes, terraced rice paddies and coffee plantations in the lush north to beaches and surfng hotspots on the coasts. Balance resort time with day trips to Ubud, the island's arts, culture and wellness center. There, you can take in a traditional dance performance at the Ubud Palace, and pop into the boutiques and cafés. Other Bali musts include touring one of the island's beautiful temples — Uluwatu is a particular standout, especially just before sunset. Take a day trip to hike mount agung, snorkel or dive off the coast or to visit the rice terraces, coffee producers and a traditional home.
New & Notable: In trendy Seminyak, an area known for shops and lounges, drop by Uluwatu Lace to learn how artisans are using traditional techniques to create chic, modern pieces for men and women. Seminyak is also where everyone flocks for sunset views (and drinks); a favorite is Potato Head, a retro-cool beach club/restaurant/all-day hangout.
Where to Stay: Recently opened on the Nusa Dua Peninsula, The Ritz-Carlton Bali stretches from high on a clifftop down to the beach, with 180- degree views of the Indian ocean from all points. Book into a pool pavilion with indoor/outdoor living spaces, an outdoor shower and bathtub and private oversized plunge pools. There are several dining and drinking options on-site, plus a stunning spa, activities and lots of cushy, shaded pavilions scattered all the way down to the beach (room rates start at $288 a night; ritzcarlton.com). 
Pages