No matter your location, books bring you closer to the world of travel. Romance, adventure and fantasy envelope readers letting them experience a whole new world. Of course, there are off-the-page ways to experience the richness of the written word.
By: Becca Hensley
-AS SEEN IN BRIDAL GUIDE MAGAZINE-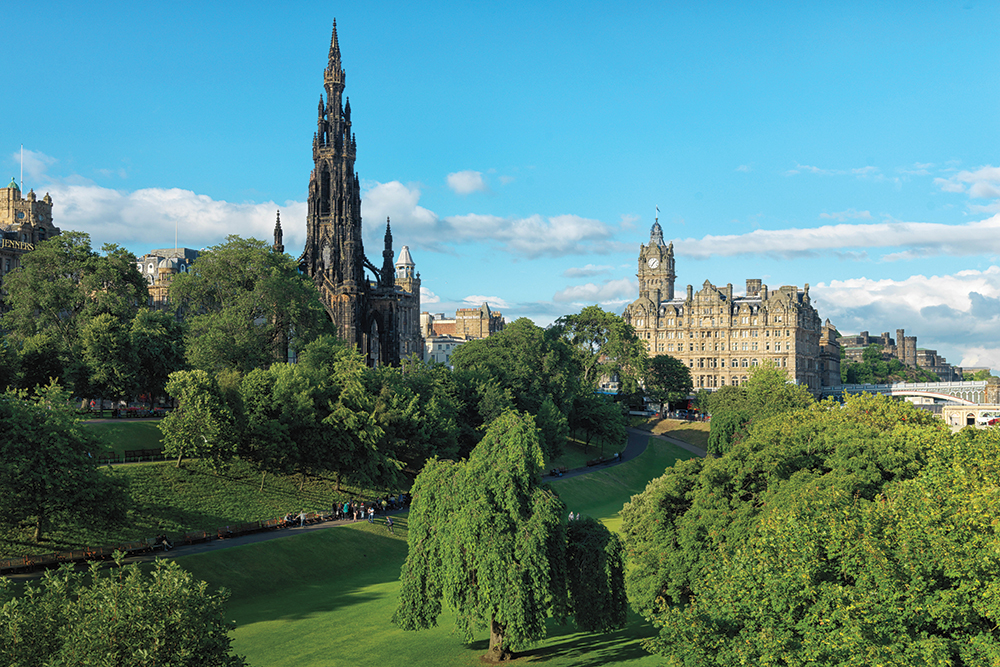 Photo: Rocco Forte Hotels
We've crisscrossed the globe in the footsteps of some of the world's most compelling literary works. From the verdant landscapes of Scotland to the diverse cities of the U.S. and the wild-life rich expanses of Kenya, we've scripted the best page-turning itineraries for you. Get ready to write your own real-life romance.
Scotland
Potterheads: Take your Hogwarts-themed wedding to its grand finale with a honeymoon to Edinburgh, the fantasy series' birthplace. J.K. Rowling famously penned the first (and various subsequent sections) of the Harry Potter books in this seaside destination, named UNESCO's first City of Literature in 2004. With ponderous architecture, serpentine streets and ancient nooks and crannies, the stylish city has inspired writers as diverse as Robert Lewis Stevenson and Ian Rankin, author of the Rebus mysteries.
Favorite scenes come to life at the Writer's Museum and on the Edinburgh Book Lover's Tour, a ramble to top literary haunts. Or keep it Slytherian-specific on The Potter Trail, a magical walk through Old Town. Sip a libation (pumpkin juice?) at The Elephant House, where Rowling wrote the early novels, and Victoria Street, the muse for Diagon Alley. Dine at The Witchery for enchanted romance, and take afternoon tea at The Signet Library, a bibliophile's dream.
Continue the fantasy aboard the Hogwarts Express, also known as the Jacobite Train, an 84-mile trek that passes the Glenfinnan Viaduct (as seen in the movies) and Loch Eilt.
Where to Stay: Built in Victorian times, The Balmoral sets a majestic, brooding mood, apropos to Potter-like enchantment. Rowling completed the final chapter of the last Harry Potter novel, Harry Potter & The Deathly Hallows, during a stay here. Opt for the Glamis Suite, an ode to Scottish elegance, for an elevated romantic experience (room rates start at $250 a night).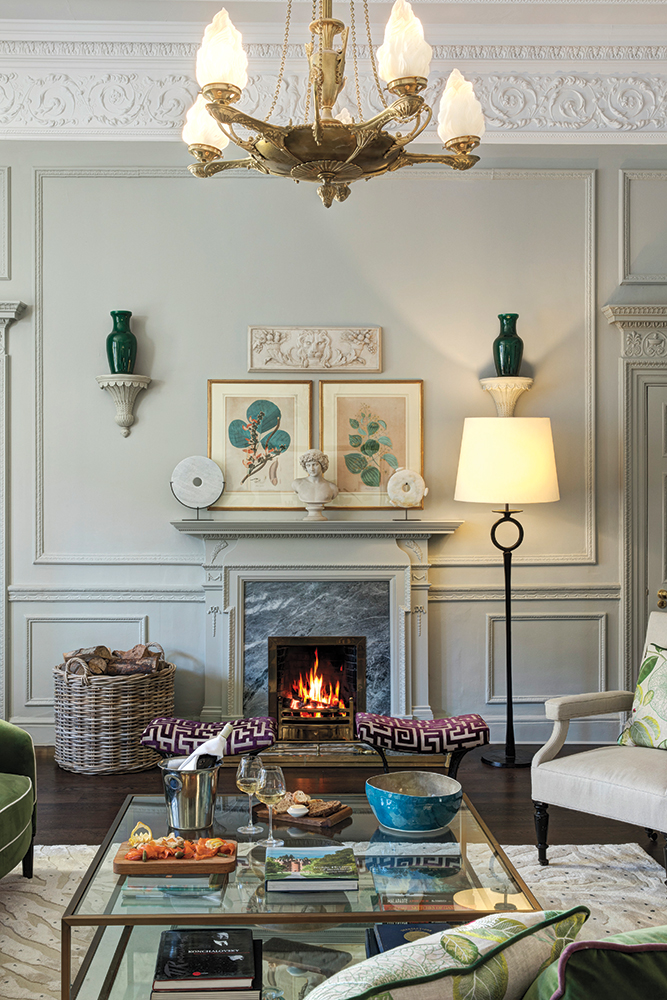 Photo: Rocco Forte Hotels
Africa
"You know you are truly alive when you're living among lions," said Danish-born Karen Blixen, who wrote as Isak Dinesen. Her best-known book, Out of Africa, pays homage to Kenya in a story that relates her efforts to make a success of a coffee farm near Nairobi. The romantic nonfiction tale also details the safari heyday of the Hemingway era, relating how adventurous ex-pats would revel in the landscape, yet bring along all the accoutrements of "culture" (from books to lamps to whiskey) as they assembled tent camps in the bush. Blixen's evocative scenes continue to inspire travelers for transformative photographic safaris "among the lions."

Photo: Angama Mara
Take a safari honeymoon in Kenya's Maasai Mara, one of the world's most cherished wildlife-brimming expanses. Its noble animals, big-hearted residents, immense skies and soulful acacia-dotted grasslands ensure lifelong memories.
Where to Stay: Family-owned Angama Mara sits on the edge of The Great Rift Valley, about an hour on a small plane from the capital Nairobi. At the famous site where Meryl Streep and Robert Redford starred in the movie version of the famed novel, the hotel incorporates a bevy of Blixen references, subtly and poetically. Local culture and art and regional design schemes are embraced in the customized safari experiences. Don't miss the Out of Africa picnic adventure, which takes place exactly where Sydney Pollack's feast of a film was shot. Left alone in a clearing, with a hamper of snacks and bubbly, you'll sit atop pillows, drinking in the view (room rates start at $1,250 per person, per night and are all inclusive)
United States
"There was nowhere to go but everywhere," wrote Beat poet Jack Kerouac in his fictionalized autobiography On The Road, a work that set pop culture abuzz. A collection of adventurous road trips across the United States, the book, like the open road itself, became a metaphor for new beginnings. As you embark on a new life direction with a full tank of gas, explore some of the United State's most distinctive cities.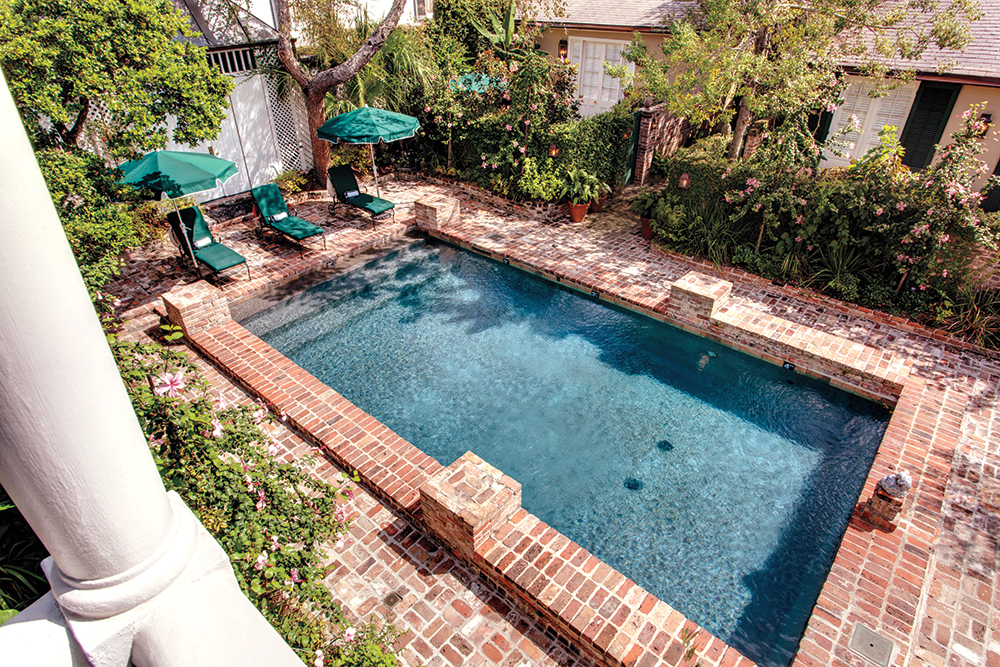 Photo: Audubon Cottages
Invoke Kerouac's unflagging spirit in Chicago, New Orleans, and San Francisco — and beyond. Note: Kerouac's characters had more attitude than they had style. Honeymooners may want to luxe up their four-wheeled ramble from state to state. Kerouac described the skyscraper teeming metropolis of Chicago on Lake Michigan as "semi-eastern, semi-western." In truth, it's an artsy, blustery, unique bustling bit of urbanity. Ideal for sports fanatics, architecture buffs, extreme shoppers and epicureans, the Windy City promises exhilarating days and dignified nights.

Photo: The Langham Chicago
Like a quilt lovingly sewn from found treasures, New Orleans may be the nation's most unique city. Informed by its ties to Spanish, French, Native Americans, African slaves, pirates, and literary heroes, this southern bastion stands out as a best bet for foodies (Creole, Cajun and more), antique hunters and art mavens.
Then go west. Hilly, foggy, avant-garde San Francisco has marched to its own drummer since its Gold Rush prospector beginnings. From the Golden Gate Bridge (and the national park that holds it) to Chinatown to Fisherman's Wharf to cable cars, plus world-class restaurants and beaches, this city also sits just an hour from Napa Wine Country.

Photo: Marriott Hotels
Where to Stay: In Chicago, check in at The Langham Chicago, set in a building designed by Mies van der Rohe. You'll want the Regent Suite, which has jaw-dropping views of the Chicago River and city skyline (room rates start at $395 a night). In NOLA, cuddle up at Audubon Cottages positioned in a romantic garden, just steps from Bourbon Street. Elizabeth Taylor and Richard Burton honeymooned here (room rates start at $265 a night). Enjoy Gilded Age glam at the Palace Hotel, a Luxury Collection Hotel, San Francisco, the city's first luxury stay (room rates start at $208 a night).
Spain
Dream the impossible dream and live a honeymoon fantasy in Spain's untrammeled Castilla-La Mancha — the setting for Miguel de Cervantes' classic picaresque novel Don Quixote. Situated on sun-dappled, windswept plains, chockful of olive groves and vineyards, La Mancha, best known for the ornate city of Toledo and the walled haven of Cuenca, was home to Spain's centuries-old regal class. With its characteristic blue-roofed, ancient windmills, mysterious castles, historical towns, national parks (try mountainous Cabañeros National Park, a must for hikers), and stellar local cuisine (wine, saffron manchego cheese for starters), the expanse just south of Madrid brings out the romantic in any traveler. "Hunger is the best sauce in the world," said Don Quixote himself.
Need a shot of modernity? After bucolic La Mancha, head to urbane Madrid for art museums, sporting events, ea markets and long nights of tapas-ing and dancing until sunrise.

Photo: Molino de Alcuneza
Where to Stay: You'll embrace errant-knight mode (like Don Quixote himself) at Molino de Alcuneza. Ensconced in a 500-year-old restored mill near the medieval town of Siguenza, this intimate stay features a private spa, Michelin-starred restaurant, garden and pool. Book the commodious, bi-level Suite Premium, which boasts a terrace. Its location among the gardens adds a quixotic aura of fantasy (room rates start at $120 a night).