From Paris to Bali, experience one of these classic escapes.
By: Sandra Ramani
California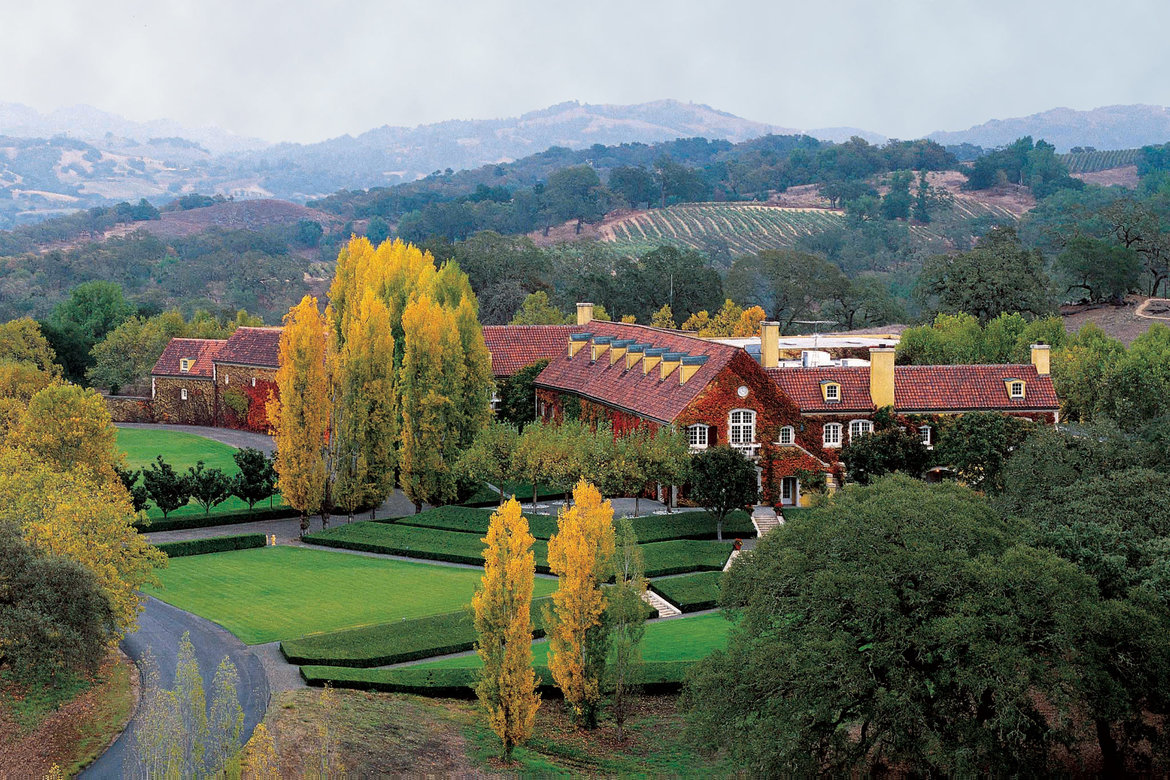 Photo courtesy of Jordan Winery
Though Northern California's wine country is often described as feeling "European," with its lush vineyards, focus on the good life, and the scent of Mediterranean herbs like lavender and rosemary wafting in the air, there is still an unmistakably American streak running through Napa and Sonoma counties. It is here that chefs have defined modern American cuisine. Add to that lovely hotels that celebrate outdoor living, and it's clear why this is one of the country's top romantic destinations.
Tried & True: Winery visits and wine tastings are, naturally, the signature activity here, but the best places to visit depend on your tastes, style — and where you are. Wine country is actually made up of numerous regions, stretching from the Pacific Ocean, up into mountains and down to just outside San Francisco. Napa and Sonoma counties are the main designators, and between the two, there are close to a 1,000 wineries where you can sniff-and-sip.
Napa is home to many of the larger, nationally sold labels, like Hall Vineyards, whose art-filled visitors center features a stunning glass-walled tasting area and chef-led cooking demos (with lunch and wine pairings). At Stag's Leap, experience a 90-minute tasting and historical tour. In Sonoma, some of the better-known labels are keeping things fresh with new food-pairing experiences. The four-decade-old St. Francis Winery, makers of award-winning reds, host multi-course wine & food pairing meals featuring chef Bryan Jones's cuisine — and at $60 per person, it's also one of the best deals in the region.

Photo courtesy of St. Francis Winery
New & Notable: Enjoy a peaceful early-morning soar in a hot-air balloon with Napa Valley aloft over the landscape before landing back in Yountville for a casual champagne breakfast with fellow fliers. In Sonoma, Jordan Winery has been crafting Bordeaux-style blends since 1972 from its estate in the Alexander Valley, which is centered around a French-style chateau that houses a tasting room, winemaking facilities, chef's kitchen and more. Visit the chateau for a one-hour library tasting of wine and olive oil, a 90-minute tasting and winery visit, or a three-hour estate tour with food and wine experiences.
Where to Stay: In Sonoma's Russian River Valley, The Farmhouse Inn is a family-owned favorite known for its Michelin-star restaurant and 25 plush rooms. Treatments in the spa incorporate locally grown ingredients like heirloom cider apples, fresh herbs and honey (room rates start at $625 a night and include breakfast; farmhouseinn.com).

Photo courtesy of Farmhouse Inn
Pages