Ringing in another year of wedded bliss is definitely something to celebrate. As you reflect on another milestone you and your spouse made as a couple, it's fun to keep the tradition alive with the common traditional and modern anniversary gift themes.
By: Christina Stiehl
35th Anniversary
Traditional: Coral
You don't have to live by the ocean to enjoy a coral gift. With vibrant color options and marine-inspired baubles, these 35th anniversary gifts are a precious reminder of a life well lived together.
Add some flair to your coffee table with a coral marble tray. Bonus points if you include fresh flowers in a vase on top!
Coral stone is gorgeous, and a coral stone carved box is just what she needs to store all of her favorite jewelry and trinkets.
For him, a coral-colored silk tie makes a vibrant impression.
It doesn't get more luxe than a coral-colored cashmere sweater. 
Go the home renovation route, and re-tile your bathroom in beautiful coral stone. 

Photo courtesy of Net-a-Porter 
Modern: Jade
Jade is a beautiful green color that gets its name from the stone of the same name. Take advantage of both with these modern 35th anniversary gifts.
Add some pops of color to your dinner tablescape with gorgeous jade dinner plates.
A jade pendant stands out on a delicate chain.
A jade diamond ring is the statement piece of jewelry that will make any outfit. 
Jade bangles are classic, stackable bracelets that everyone needs in their jewelry collection.
Personalize a jade block with a custom message for a memorable keepsake, perfect for an office or shelf display.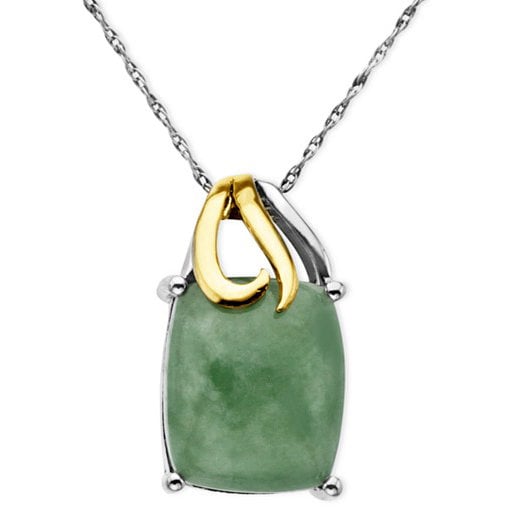 Photo courtesy of Macy's
Pages