Did you know that the average person gains one to seven pounds during the holiday season? But the festive season doesn't have to sabotage your wedding weight-loss plan.
By: Amanda Russell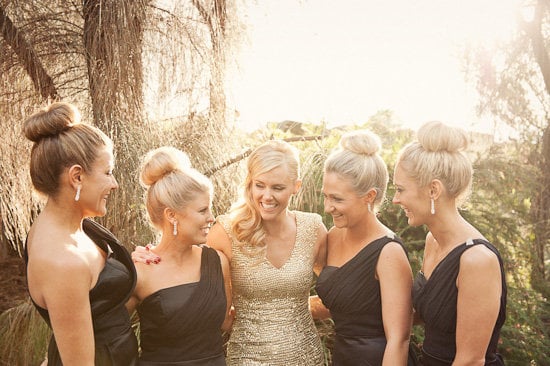 Photo Credit: Jonathan Wherrett
Eggnog, cocktails, Christmas cookies, cakes, hot chocolate, holiday parties, dinners... 'tis the most festive (and my personal favorite) season of the year!
Our social calendars are beyond full, and with so much more on our plates, it's easy to let your exercise routine be the first thing to go out the window (along with your waistline).
But please, refer to line one of this article (re: excess amounts of decadent food and drink)! It is at this time of year that I believe it is most important to stay on top of that workout regimen — not only to combat the holiday weight gain but to beat stress and not feel guilty about all the indulgences (yes, I encourage you to soak it up; it only comes once a year). So enjoy it, just learn how to navigate so you don't roll into the new year at your heaviest (not a good start).
Plus, don't you want to look and feel your best at all your holiday parties? That's right ladies, feel empowered to break out that firey red dress! And for the men, bulging guts are not jolly unless your name is Santa.
Without further adieu, here is workout one of the three-part series. Complete all exercises in the circuit (total of 300 reps), and feel free to record your time below the video here, then repeat and see how your time compares! And don't forget to share it from the rooftops on Facebook, Twitter, Pinterest, YouTube – let's rally, ARfits!
To help you follow along, here's a breakdown of the workout:
30 Burpee Stars
30 Frog Jumps
30 Plank Scissors (30 each side)
30 Plank Jacks
50 High Knees
30 Total Body Crunches
20 Hindu Push-Ups
50 Jumping Lunges
Pages