Get expert advice on how to breathe new life into tried-and-true favorites.
By: Stefania Sainato
We surveyed top wedding planners and vendors across the country to get the inside scoop on how they're modernizing the most popular wedding trends to date.
1. Mason Jars
The mighty Mason jar is heralded for its rustic charm and has been the most-requested décor for the past few years, especially for casual outdoor nuptials. However, while Mason jars are still adorable for serving that peach iced tea or signature cocktail, couples are going a different route with their centerpieces. Glass-cut pitchers, antique milk bottles, upcycled wine crates and simple porcelain vases are just a few of the many creative variations.
"Thanks for giving wedding professionals the chance to say, 'enough of the Mason jars, already!' While we appreciate their low cost and easy accessibility, they need to head back to Grandma's kitchen," says Lynn D'Ascanio of D'Asigner Events.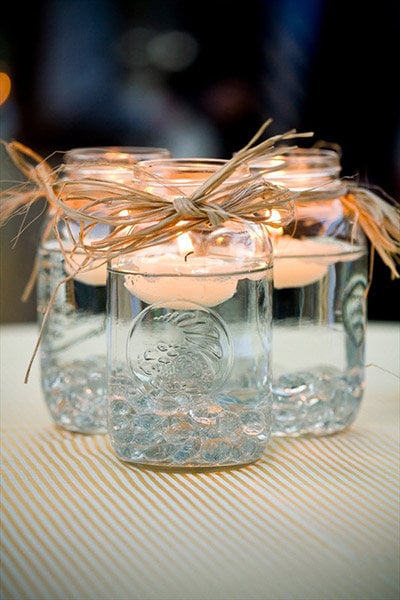 Photo Credit: Our Labor of Love via Emmaline Bride
Heather Thomas of HeatherLily couldn't agree more: "A common statement that I hear during my initial consultation with brides is 'I don't want a mason jar wedding,' which is music to any designer's ears. Their 15 minutes of fame are officially up and I say it is high time to introduce something else."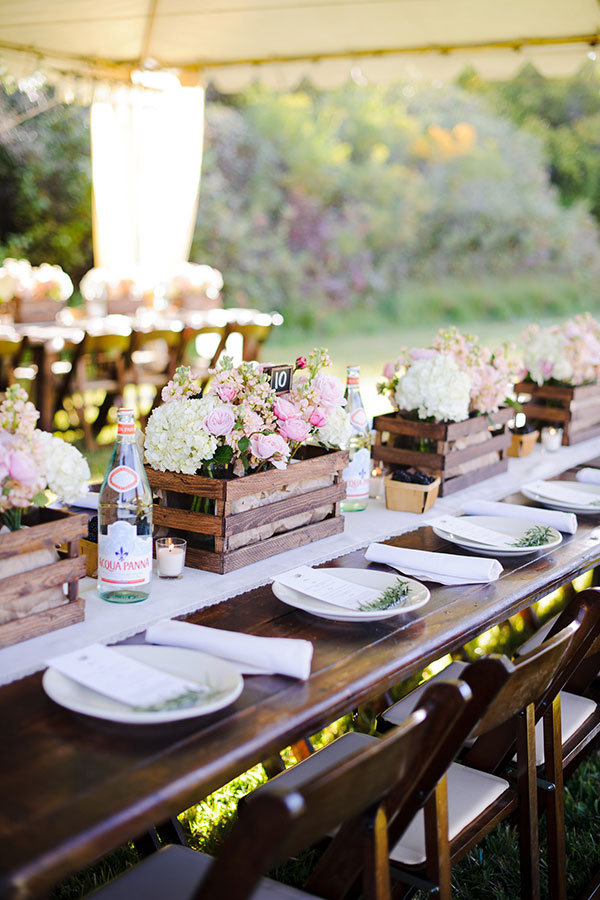 Photo Credit: Ken Kienow
Aviva Samuels of Kiss the Planner points clients to oil lanterns, Diane Kolanović-Šolaja of Dee Kay Events can't get enough of birch vases and Olivia Korenberg and Jenn Pablo of Twofold LA mix things up by renting colored glass or vintage mismatched sets.
For a DIY approach, Preeti Moberg of Blue Mango Weddings suggests painting glass containers of all shapes and sizes in your wedding colors and grouping them together to create an interesting tablescape. Customize the look by incorporating glitter, geometric objects, ribbon, twine, flowers or table numbers.
"Use your craftiness in a brand-new way and come up with something completely fresh. Guests will be blown away by your ingenuity, talking about your special event for years to come," explains Jessica Sloane of Jessica Sloane Event Styling & Design.
Next: Burlap with lace accents ►
Pages