Torn about which hues to use for your wedding? We teamed up with Chrissy Ott, the founder of The Perfect Palette, to help you find the perfect shades for your celebration's theme and season.
By: Stefania Sainato

Perfect for: 
A couple who is searching for a more unique color palette. "I like to see lime green used most often for summer weddings. It works well with other vibrant hues like yellows or pinks," says Chrissy.
Palette we love:
Lime Green & Coral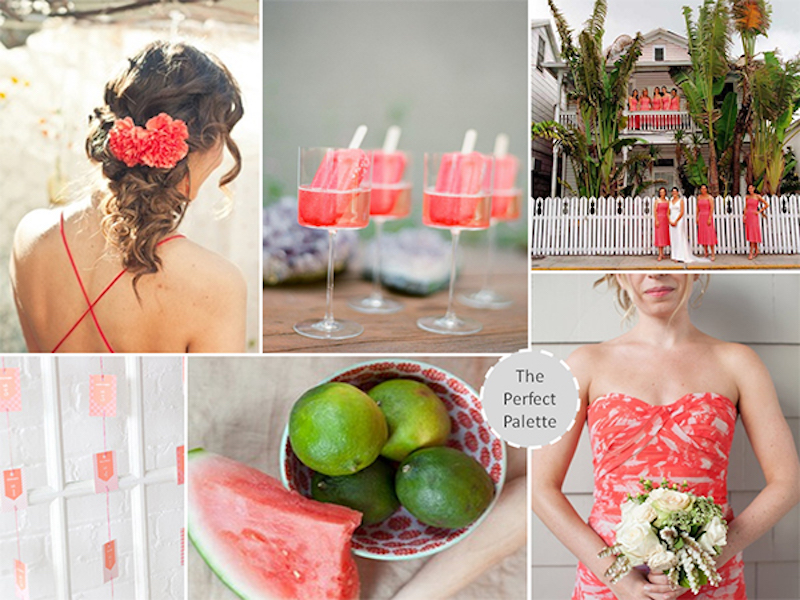 Photo Credit: The Perfect Palette
More color combinations:
Lime Green & Navy Blue
Lime Green, Coral & Sage
Lime Green, Navy Blue, Blue & Chartreuse
Lime Green, Chartreuse, Chocolate Brown, Cranberry, Latte & Mustard
Get more lime green wedding ideas ►
Pages