Torn about which hues to use for your wedding? We teamed up with Chrissy Ott, the founder of The Perfect Palette, to help you find the perfect shades for your celebration's theme and season.
By: Stefania Sainato

Perfect for: 
Couples with modern style. "Chartreuse is the kind of color we don't see enough of in weddings. It's a fun new twist on the traditional green shades," says Chrissy. Chartreuse pairs effortlessly with gray.
Palette we love:
Chartreuse, Gray & White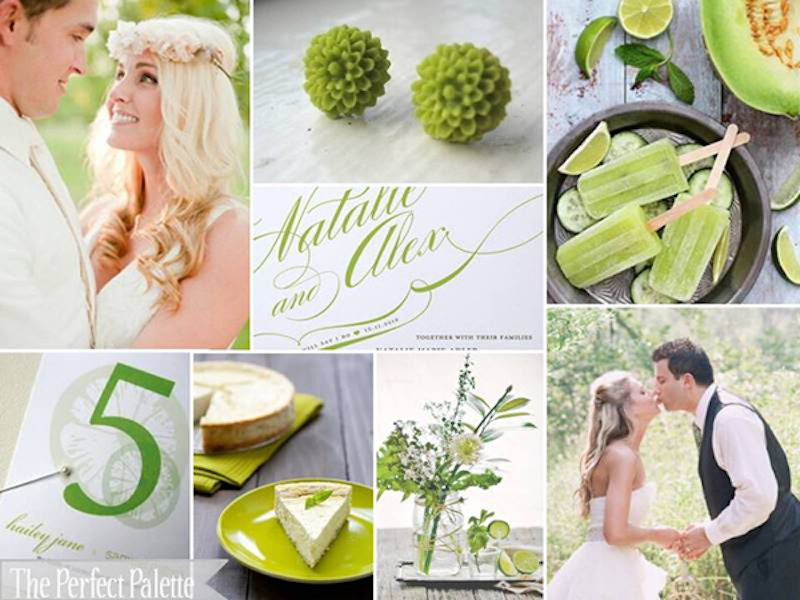 Photo Credit: The Perfect Palette
More color combinations:
Chartreuse, Mustard & White
Chartreuse, Teal & Brown
Chartreuse, Teal & Black
Chartreuse, Fuschia & Light Pink
Chartreuse, Chocolate Brown & Ivory
Chartreuse, Light Green, Yellow & Gold
Chartreuse, Peach, Light Green & Green
 Chartreuse, Yellow, Red, Navy Blue & Gray
Get more chartreuse wedding ideas ►
Pages