Torn about which hues to use for your wedding? We teamed up with Chrissy Ott, the founder of The Perfect Palette, to help you find the perfect shades for your celebration's theme and season.
By: Stefania Sainato

Perfect for: 
A rustic and down-to-earth vibe. "This shade is earthy, natural and all kinds of pretty. It works best when paired with neutrals like beige, shades of brown, or even yellow," says Chrissy. Light sage can be used for any season, but it works especially well for summer and spring celebrations. 
Palette we love:
Light Sage, Light Yellow, Sage, Yellow & Gold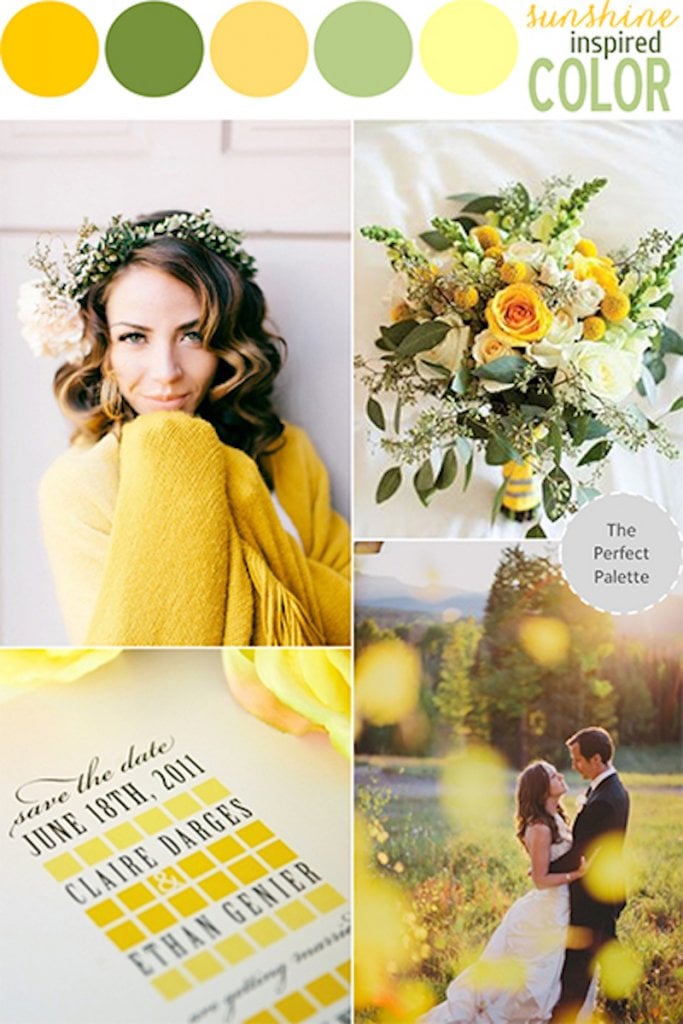 Photo Credit: The Perfect Palette
More color combinations:
Light Sage, Cranberry & Sage Green
Light Sage, Camel, Silver & White
Light Sage, Coral, Aqua & Orange 
Light Sage, Light Yellow, Peach & Antique Gold
Light Sage, Orange, Coral & Peach
Light Sage, Orange, Mustard, Pink, Coral & Blush Pink
Get more light sage wedding ideas ►
Pages