Torn about which hues to use for your wedding? We teamed up with Chrissy Ott, the founder of The Perfect Palette, to help you find the perfect shades for your celebration's theme and season.
By: Stefania Sainato

Perfect for: 
An effortless and natural look. "Sage green is a very beautiful hue that works well with neutrals like beige or brown," says Chrissy. If you're throwing an autumn wedding, then you've met the perfect match.
Palette we love:
Sage Green, Latte, Chocolate Brown & Ivory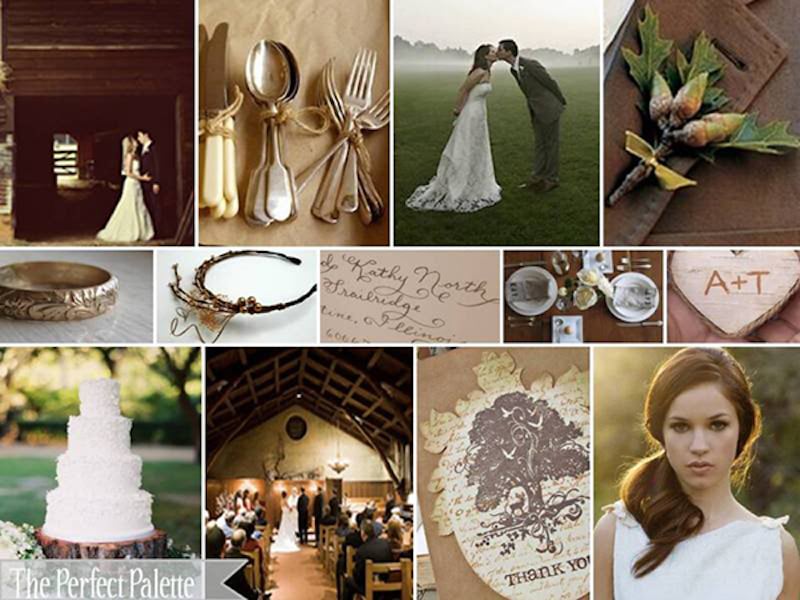 Photo Credit: The Perfect Palette
More color combinations:
Sage Green & Cranberry
Sage Green, Mustard & Latte
Sage Green, Chartreuse & Light Green
Sage Green, Cranberry & Light Green
Sage Green, Peach & Orange
Sage Green, Orange, Aqua & Coral Rose
Get more sage green wedding ideas ►
Pages