Here's how to thank guests for their support and ensure that you do everything in your power to make sure they have a fabulous time.
By: Stefania Sainato
6. Inedible food (or lack thereof).
When I was about eight years old, I went to a family wedding that I'll never forget. But it wasn't the bride's poufy princess dress or the heartfelt recitation of vows that I remember most. It was the McDonald's my cousin Vinny and I were allowed to eat afterwards, gleefully dipping fries into ketchup in the back of the car (because the food at the reception was so terrible).
How to deal: No bride wants to give her guests a stomachache — arrange for a food tasting before you carefully plan your menu. Not even spectacular décor can compensate for rubbery chicken or blink-and-you'll-miss-it shrimp. Ask about food allergies or dietary requirements ahead of time. It's also important to make sure they don't run out of food at the cocktail hour. If you're only having dessert or some light nibbles, that's fine, but please mention it to your guests (especially if you're having the party during mealtime).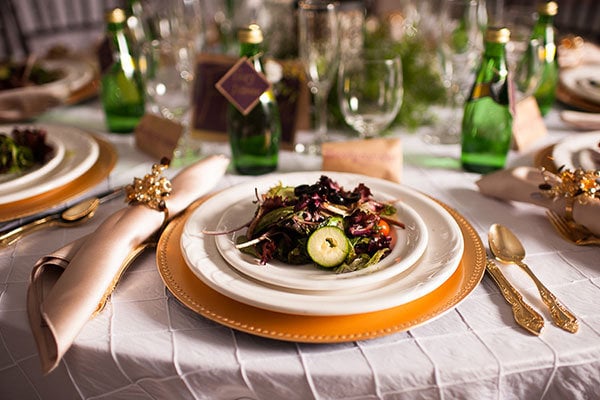 Photo Credit: Laura Yang Photography on Every Last Detail via Lover.ly
Pages