Wedding and event planners Jodi Cohen and Sarah Lowy, co-founders and owners of LA-based JOWY Productions, have produced gorgeous weddings and celebrations for clients around the world. From a royal wedding in Qatar to Oprah Winfrey's Leadership Academy Opening in South Africa, these two lovely ladies have delighted clients and guests with their uniquely elegant and creative style. For 2013, Jodi and Sarah put together a list the hottest wedding trends. Here, their top picks:
Pattern
We are going to see a lot more patterns and prints being incorporated into wedding décor, invites, tablecloths and bridesmaid dresses. Chevron and stripes were big last year, but we think more whimsical prints are going to start to make an appearance in 2013; think polka dots, florals and maybe even some gingham.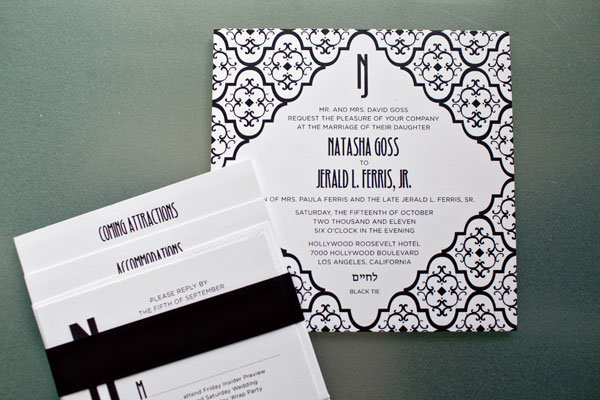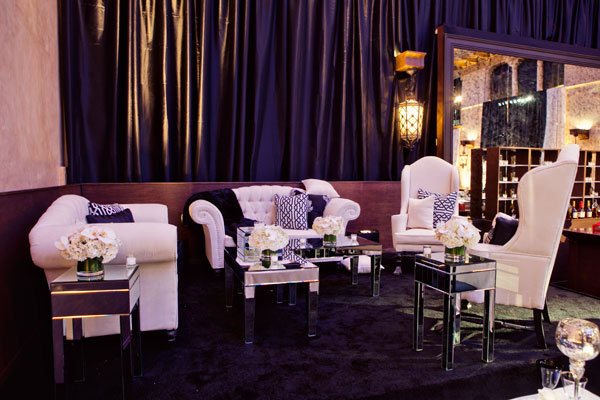 Small, Intimate Guests Lists
There seems to be a move away from large wedding parties to a more intimate, smaller guest list. Couples are having weddings with just family and close friends. Big receptions are being replaced with dinner parties. We have a handful of weddings this year that are 60 guests or less.
Gatsby Glamour
The Roaring Twenties are back again. The excitement over the remake of "The Great Gatsby" (starring Leonardo DiCaprio) has brides going mooney over '20s glamour. Roses and peonies will be front and center in bouquets and centerpieces. Guests will be reintroduced to finger sandwiches and deviled eggs. And there may be more headbands and fringe then you've seen since your middle school dance recital!
Mint
The color of the year is subtle. It pairs nicely with gold accents and plays well with silver. The best way we are seeing this color used for weddings is as a neutral. Mint is a beautiful, soft and refreshing way to neutralize your color palette without using the old standbys white and beige. It may seem surprising, but mint is a great background color to showcase jewel tones such as fuchsia and violet.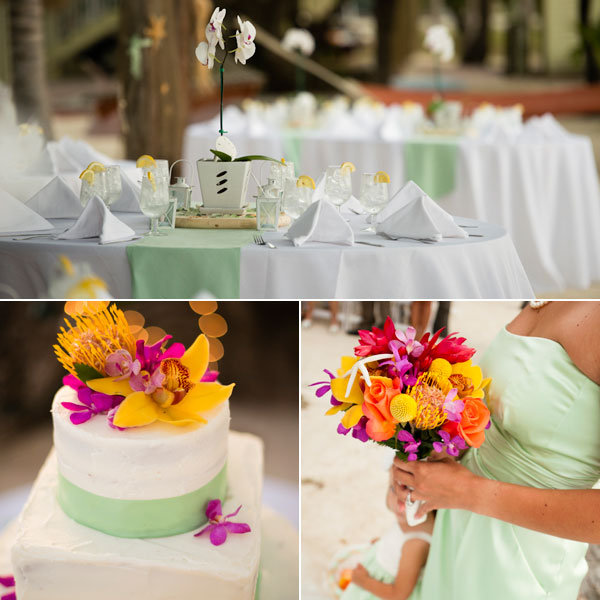 Photo Credit: Minerva Photography
Metallic Invitations
Whether edged in gold, written in silver or sprinkled with a bronze within the paper, this is the year for a little shimmer and shine. Invitations will be more neutral in tone but jazzed up with a metallic sheen.
Showcase Culinary Heritage
We've gone from organic to local cuisine, mini bites to food trucks, and now we have arrived at a new culinary adventure. More couples are choosing to highlight their heritage through their menu choices and good options during the wedding. We're starting to see whole menus built around the food that resonates with the bride and groom's upbringing.
A Return to Elegance and Formality
Brides want to get back to a more formal wedding style. Even at outdoor events or at daytime weddings, they are requesting crystal and fine china. Gold flatware is also high on the list of requests, as are chandeliers.
Double Weddings
We are being asked by a lot of couples to handle an initial smaller wedding ceremony and reception, followed weeks or months later by a larger, more elaborate reception for a larger audience. The smaller event is just attended by family and close friends. The larger event pulls in everyone else. It's a way to keep the celebration going and also include more people.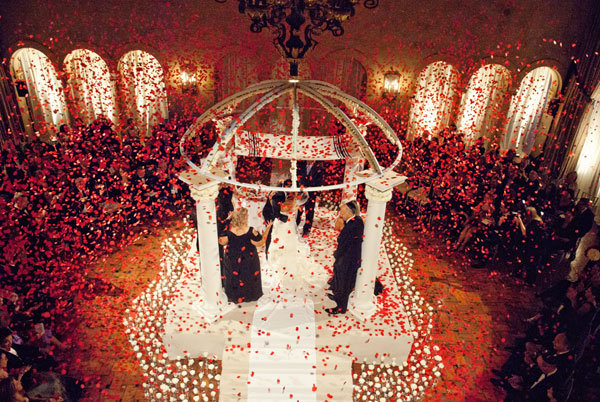 Tell us: Which is your favorite new trend for 2013?
—Diane Forden