Since more than 40% of BG brides get married between March and June, we pulled together some of our favorite trends for these wonderful warm-weather months.
Embrace the Rainy Season
You know what they say — "April showers bring May flowers." Be prepared for a rainy day, or add some creative touches to your décor, like upside-down umbrellas suspended from the ceiling.

Photo Credit: Disney Fine Art Photography & Video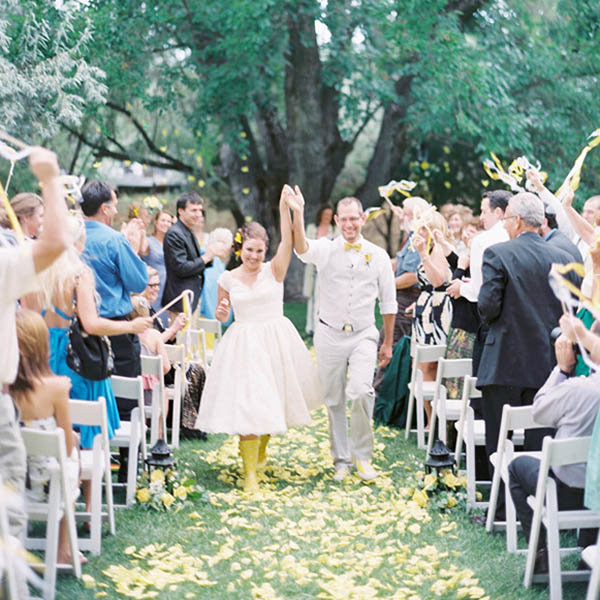 Photo Credit: Clary Photo on Grey Likes Weddings via Lover.ly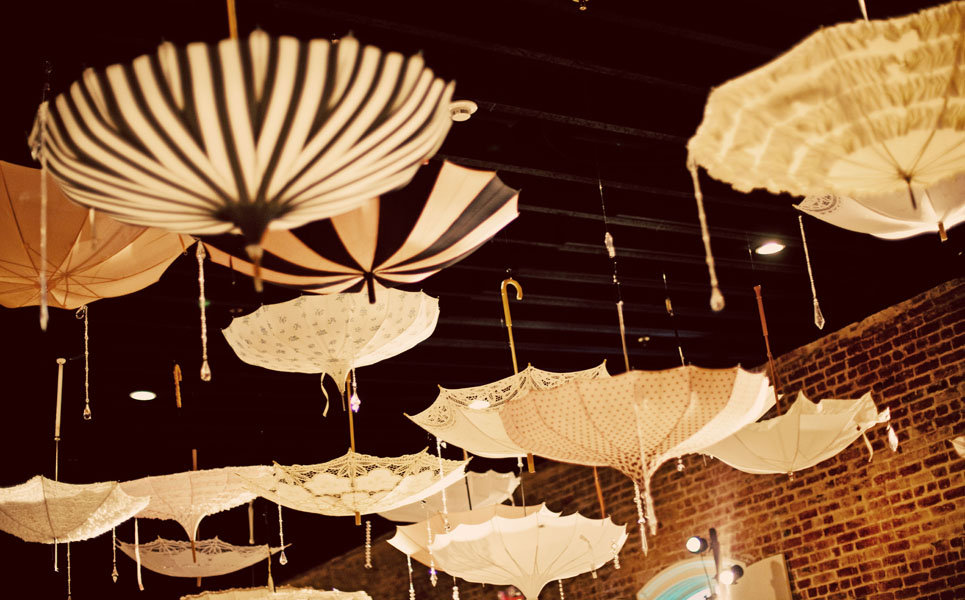 Photo Credit: Justin Lee Photography/Created By: Canvas and Canopy Events
Bold Bouquets
With so many flowers in season during the spring months, your options are nearly endless when it comes to your bridal bouquet. We love using bold warm tones:

Photo Credit: Dave Richards Photography on Dave Richards via Lover.ly

Photo Credit: Holli B. Photography
Play Ball
For fans of America's favorite pastime, one of the best things about spring is the return of baseball season. If you two can't get enough, add a few touches to your wedding — from subtle nods, like a cake topper, to naming your tables after MLB parks:

Photo Credit: Rachael Foster Photography

Photo Credit: Rachael Foster Photography
Planter-Inspired Centerpieces
Spring is a wonderful time for gardening; for your centerpieces, consider a suspended planter or cute takeaway succulents that guests can plant at home:

Photo courtesy of Susan Graham Signature Events

Photo Credit: Continuum Photography
Cherry Blossoms
One of the most anticipated times in our nation's capital this season is when the cherry blossoms begin to bloom – and the blooming period only lasts up to 14 days. Incorporate these spectacular flowers in your décor, recreate them on your cake or, if you're getting married in DC during the blooming period, be sure to take a few photos under the cherry blossoms!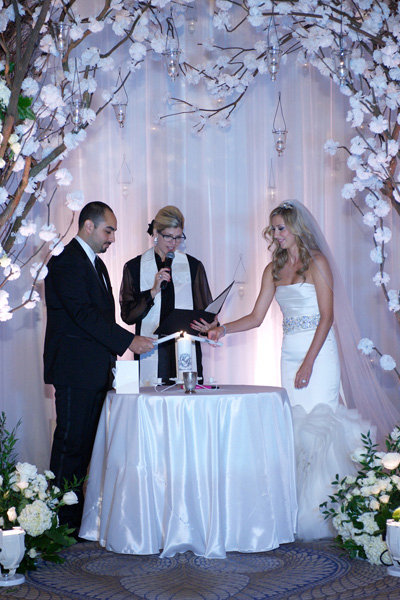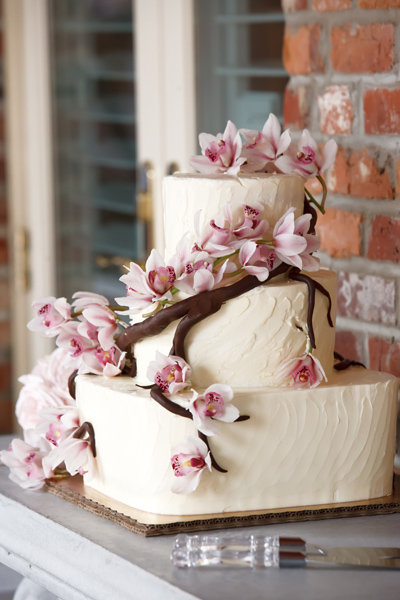 Photo Credit: Guy Heart Studio (left); Carrie Wildes Photography (right)

Photo Credit: Stacey Vaeth Photography
Lighten Up, Grooms!
Embrace the warmth of the season by ditching black formalwear in favor of a lighter hues for the groom and groomsmen. We love this groom's seersucker suit and these groomsmen in tan:

Photo Credit: Allyson Wiley Photography

Photo Credit: Honey Heart Photography
Butterflies & Birds
As the butterflies leave their cocoons and the birds return home, many couples opt to include nods to these fluttering creatures in their spring wedding décor — from bridesmaids dresses to cake toppers to centerpieces to place cards:

Photo Credit: Photo by Gannon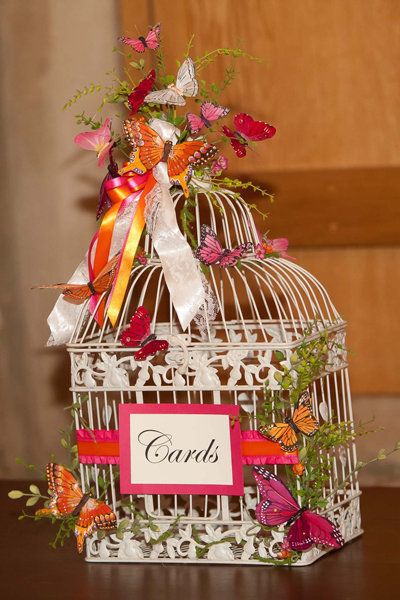 Photos courtesy of Andrea Montgomery Events

Photo Credit: JoPhoto

Photo Credit: Memoire Studio
Open-Air Transportation
Take advantage of the season's warmth by riding from your ceremony to reception on a bike — either motorized or build for two. 

Photo Credit: Sweet Little Photographs

Photo Credit: Hoffer Photography
Dream Location: Garden
A garden is a perfect location for a springtime wedding — flowers are blooming all around you, the grass has never looked greener, and the slight breeze in the air will keep your guests cool. Many couples opt to bring indoor elements out, like gorgeous chandeliers.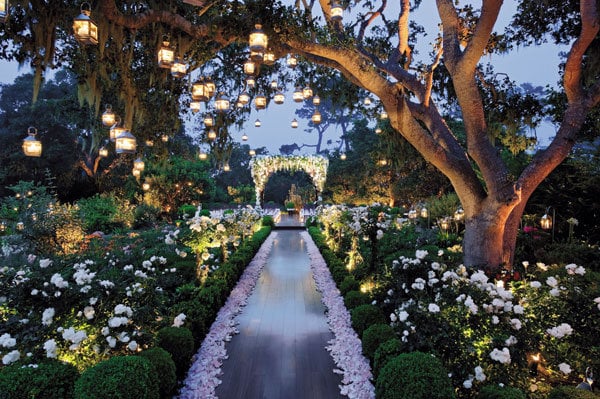 Photo Credit: John Labbe/Created by: Preston Bailey

Photo Credit: Victor Sizemore Photography
Vibrant Shades for Bridesmaids
Pastels are always popular for spring, but we love going for the bold; try a cobalt blue or vivid pink instead.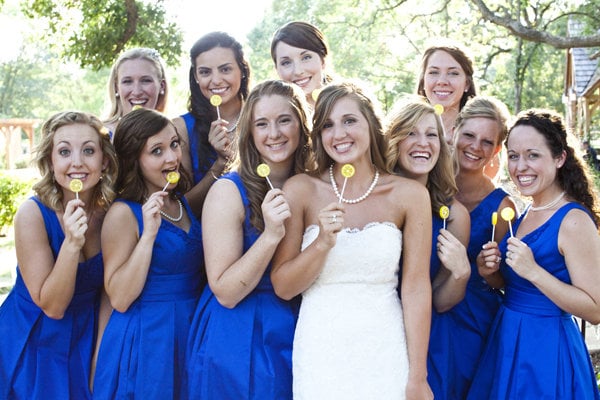 Photo Credit: Hailey Erickson Photography

Photo Credit: Rachael Foster Photography

Are you getting married in the spring? Tell us know your favorite trend!
—Kristen Klein