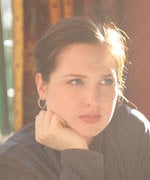 Guest blogger: Heather Sharpe, senior editor for Style Unveiled.
Style Unveiled is a wedding website and blog that focuses on gorgeous weddings and wedding related topics that showcase wedding professionals and the hard work they do. It's obsessively updated each and every day!
Just because your dress is white, that doesn't mean your bouquet has to be, too. Why not brighten up your special day with a bridal bouquet that shows off your fun side? Guaranteed, yours will be the only one like it. Check out these fresh summer styles and get inspired! 
1. A Yellow and Orange Ombré Bouquet
This brilliantly-colored bridal bouquet reminds me of a sunset with its yellow, orange, and red ombré pattern. What could be more perfect for a warm summer day? I also love that it incorporates elegant roses and playful billy balls together in the same floral arrangement.

Photo Credit: Alante Photography 
Bouquet by: Aria Style
2. A Flirty Lavender and Pink Bouquet
Lilacs are the ideal flower to include in a summer bouquet; they smell amazing and blow in the breeze. This bouquet pairs them with vibrant cabbage roses for gorgeous contrast against a white wedding dress.

Photo Credit: Jessica Claire 
Bouquet by: Bloom Box
3. A Vibrantly-Colored Wildflower Bouquet
What could be more appropriate for a summer wedding than wildflowers? They come in so many different beautiful hues and are readily available during this season. 

Photo Credit: Theo Milo Wedding Photography 
Bouquet by: Kickstand Events
4. A Rustic Bridal Bouquet with Texture
With its beautiful blend of textures and gray, yellow, and orange hues, this bouquet is ideal for a rustic-themed wedding. 

Photo Credit: Studio 28 Photo
Bouquet by: Flowers by Denise
5. Bridal Bouquet with Berries and Succulents
Look closely, and you'll spot berries in this bouquet. They're a fun touch for summer floral arrangements, especially if you're getting married in a vineyard or garden. Paired with blush pink hues and the green from the succulents, this isn't your standard garden-variety bouquet.

Photo Credit: Jake and Necia Odening of the Collective Photographers
Bouquet by: Panacea Event Floral Design
6. A Circle Bouquet
Have your bridesmaids or flower girl carry this playful calla lily bouquet down the aisle to turn heads. This is the most uniquely-shaped floral arrangement we've seen lately!

Photo Credit: Emily G Photography
Bouquet by: Lavish Flora
7. Yellow and Bright Blue Bridal Bouquet
Hydrangea is a popular choice, and we love the bold contrasts in this arrangement. Guests will never forget a bouquet like this one!

Photo Credit: Nicole Chan Photography
Bouquet by: Floral Art Designs
8. Yellow and White Bouquet
A mix of white and yellow garden roses makes for a dainty bouquet. This subdued yet elegant choice is ideal for a low-key wedding.

Photo Credit: Larissa Cleveland Wedding Photography
Bouquet by: Fleurs de France
9. Psychedelic Bridal Bouquet
This bouquet combines eye-catching blooms with an equally colorful handle wrap.

Photo Credit: Erin Hearts Court Photography
Bouquet by: Honey and Poppies
10. Orange and Yellow Bouquet with Teal Ribbon
This bouquet appears to take on a neon effect with its vibrant shades of orange and yellow. We love the addition of the ribbon, which adds another dimension to this arrangement.

Photo Credit: Onelove photography 
Bouquet by: Brown Paper Design
Tell us: Which bouquet is your favorite? Check out 75+ Ideas for Summer Weddings!
—Heather Sharpe