The biggest wedding season, June through September, is right around the corner. We asked celebrity event expert Brian Worley, co-owner of Your BASH! Event Production, for his take on what the hottest trends (no pun intended) will be for summer celebrations. Brian has not only created weddings for Hollywood celebrities, but he's also hosted a number of TV shows including WE tv's Platinum Weddings and TLC's Battle of the Wedding Designer.

Here are Brian's top three trends:

1. Go Bright: Summer weddings will encompass bright colors using various hues of green and bold jewel tones such as emerald, which is the color for 2013. Outdoor weddings will pull upon vibrant colors to act as natural electricity rather than lots of bright lighting.
These electric weddings will incorporate beautiful linens that pop and flowers that contrast the linens and really act as a centerpiece of color.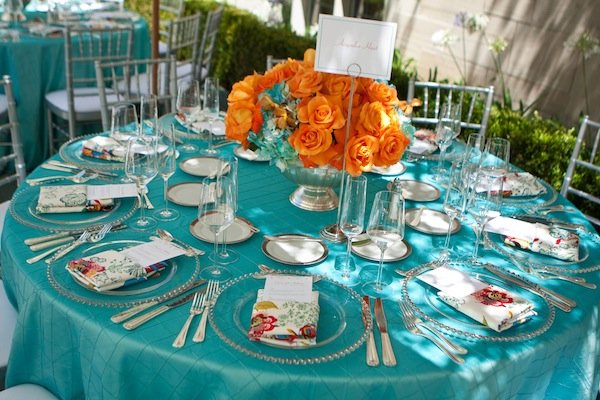 Weddings that use these bright colors will be a bit more whimsical and have a playful, not-so-serious theme. There'll be mod fabrics and designs that have a modern twist. These exciting patterns should be used tastefully as accents to the overall décor.
2. The "Restoration Hardware" and "Anthropology" trend will also make a big splash this summer. Unlike the mix and match vintage look that has been so popular for the last few years, this trend has a more sturdy, refined and stylized look. It's about taking something new that has a modern and eclectic twist, rather than finding items in a thrift store and looking for a way to marry the pieces together. Colors encompass shades of brown, ivory and gray, and the décor features oversized couches and fabrics with interesting and natural textures.



Other details include chunky wood tables, lots of candles tassel centerpieces and olive branches as filler. This trend is deliberately haphazard but looks buttoned up and tailored.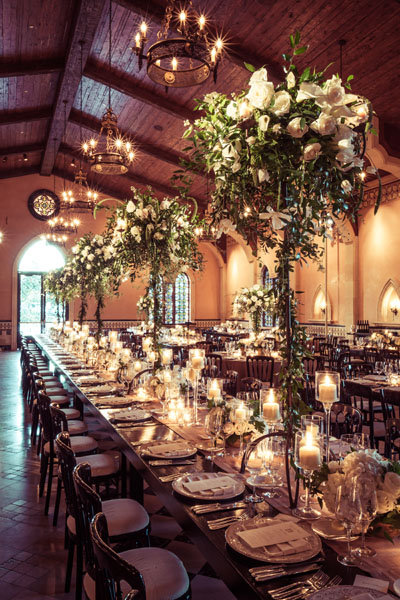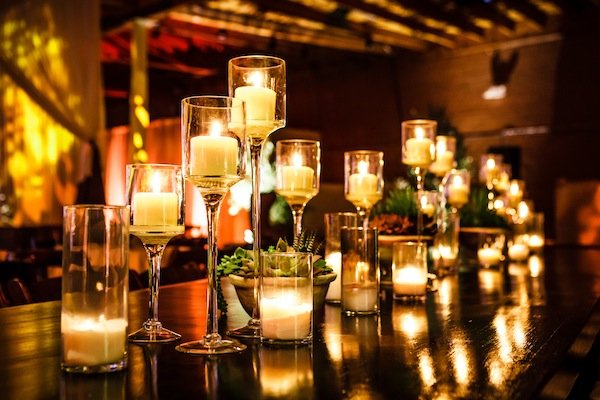 3. Lastly, 2013 summer weddings will start to see a huge influx of Art Deco design once The Great Gatsby movie is released. Much like Moulin Rouge did for wedding design years ago, Art Deco will become a staple for 2013. This flashy and over-the-top trend will be executed with style.


Look for lots of metallic and black and white. Pearls will replace the ever so popular crystal from the last few years. Ultimately, this trend will replicate the parties that are seen in the movie and will give a nod to the Roaring Twenties and all of its excesses.
For more wedding inspiration, be sure to follow Brian on Twitter @YourBASHbworley and keep up with his newsy blog! 
—Diane Forden 
Photo Credit: Sean Twomey