Easy, elegant do-it-yourself looks that will last you through wedding season...and beyond.
By: Stefania Sainato
10. Double Twisted Bun
For a timeless look that suits any season or wedding style, opt for the double twisted bun. It looks great on center or side-parted hair and is ridiculously simple to pull off.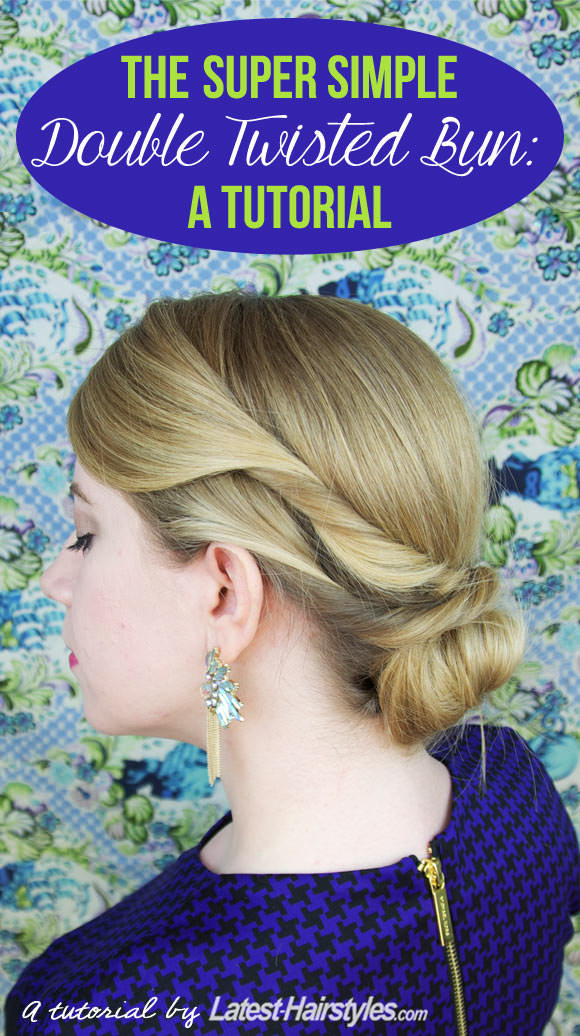 Created by Wendy Rose Gould on Latest-Hairstyles.com
Get the Look:
1. Comb out your hair and apply a smoothing serum. Then create a side part using a rattail comb.
2. Divide your hair into three sections. The two sections on the side should be the same while the middle section is slightly bigger. You can use your fingers or a rattail comb to divide the sections, but we find that using your fingers is easier and just as effective.
3. Secure your middle section into a low ponytail with a clear elastic, then wrap it into a regular bun.
4. Divide the right section of hair into two even sections. Tightly twist the first section back toward your bun and then wrap it under and around before securing. Repeat with the second section of hair on your right side.
5. Repeat this same process on the left side, except instead of wrapping the twisted sections under and around, wrap it over the bun and then secure.
Bonus: Watch the step-by-step video ►
Pages