Get crafty with these creative, wedding-worthy Mason jar design ideas.
By: Lauren Elise Donaldson
Jute-Wrapped Succulent Favors
Difficulty Rating: Moderately Easy
Deciding on ideal wedding favors can be a challenge. You want them to show your gratitude as well as be valuable to your guests. Choose to make something by hand and put a little love into your gifts. Succulents are easy plants to maintain, a characteristic that any guest will highly regard. And these wrapped jars are not only rustic and full of charm but are also easy and inexpensive to make, two traits that any DIY bride will appreciate.
Materials
Half pint-size Mason jar
Hot glue gun and glue sticks
Jute twine
Scissors
Succulent
Wood skewer
Scrap linen fabric
1. Remove the metal band and lid from the Mason jar.
2. Place a thin line of glue along the bottom edge of the jar and then press the twine down into the glue. Apply pressure to the twine while the glue dries.
3. Repeat Step 2 to cover the entire jar, doing a little section at a time and slowly working your way up and around the Mason jar.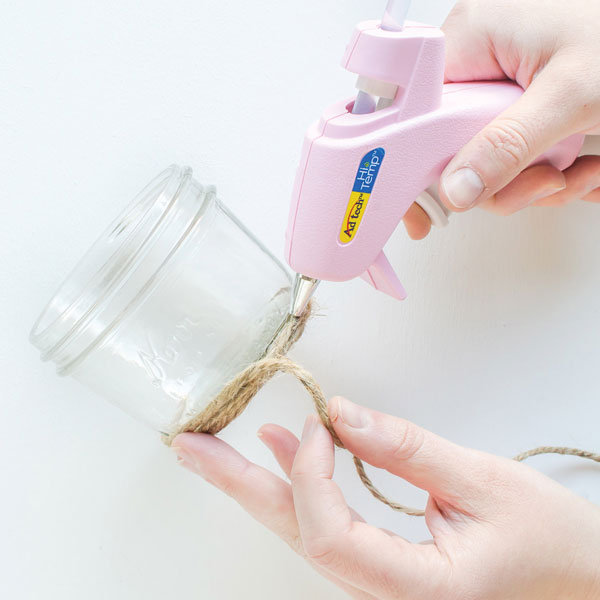 4. Continue wrapping until the entire jar is completely covered. Cut the twine when you have finished.
5. Plant your succulent in the jar.
6. To make the little flag, cut down a wooden skewer to 6 inches. Knot a scrap of frayed linen onto the end. A dab of hot glue will help hold it in place. Stick the flag into the jar for a simple embellishment.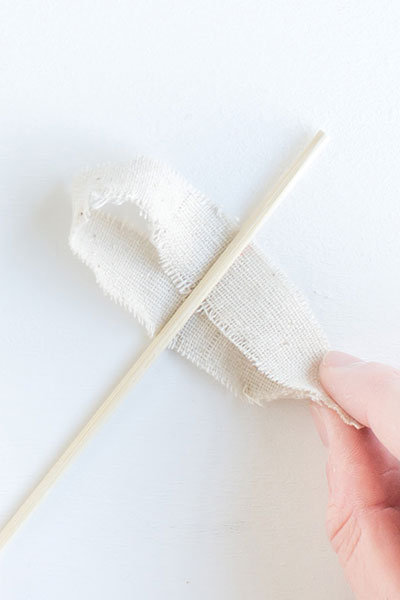 Extra Tips:
These jute-wrapped jars can shine in more ways than one on your wedding day. Turn them into table centerpieces or have them line your walk down the aisle. Both Mason jars and jute twine are low cost, so this DIY is ideal for a bride on a budget.
Succulents look great in your home too. Spice up any boring planters you may have for a touch of rustic beauty.
Adapted from Mason Jar Crafts—DIY Projects for Adorable Gifts, Rustic Decor, Clever Storage, Inventive Lighting and Much More, by Lauren Elise Donaldson (Ulysses Press 2013).
 

Pages