Sticking to your budget is one of the trickiest parts of planning a wedding — especially because there are so many hidden costs.
By: Kristen O'Gorman Klein
Money Matters
Gratuities
When you're already paying astronomical costs, it can feel downright painful to add a tip on top of that — if you didn't budget accordingly. Poppy & Plum Events recommends allotting 5 to 10% of your overall budget to gratuities. The general rule of thumb is that if your vendor is also the business owner, a tip is not required (though it's always a welcome bonus). Also, some vendors (like your venue or caterer) may already include gratuities in your quote, so check your contracts carefully. According to Bobette Kyle, author of Dream Wedding on a Dime, some of the often-forgotten vendors include bartenders, servers, valets, coat check attendants, officiants, makeup artists, hair stylists, the cake delivery team, and limo drivers.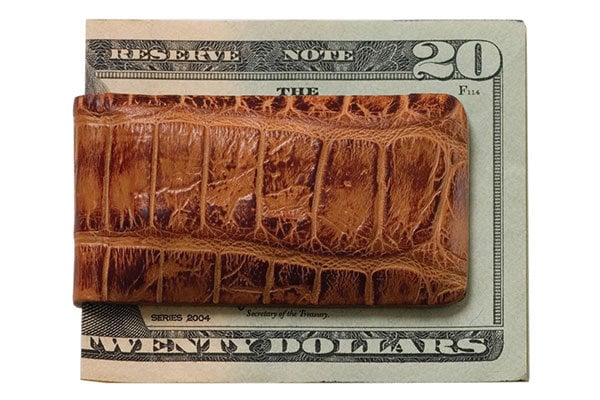 Photo Credit: Groomstars via Lover.ly
Sales Tax and Service Charges
Check over your contracts carefully to ensure that sales tax is included in the quoted price; otherwise, you may be in for a surprise when you receive your final bills. "It may sound insignificant, but when you're talking amounts the size of a reception bill, the taxes can add up," said Kyle.
Also, service charges are not the same as gratuities; "Sometimes, for example, a private club will just charge an 18-22 % service charge for administering the wedding," explained Bussen. "This money is not distributed to tipped employees and gratuities may be left to your discretion, which could double the money you need for 'service.'"
Additionally, the "plus plus" can make a huge difference. "If a caterer quotes you $110 per person ++, that means that you will also need to add service and tax on top of that quote," explained Kaneko. "Those two tiny plus signs can add as much as 30% on top of the base cost. In this scenario, that miscalculation would equal $5,000 of unexpected catering costs for a 150-person wedding."
Overtime Costs
Whether your wedding runs over the allotted time because you got a late start or because you choose in the heat of the moment to extend it, keep in mind that you'll have to pay for any time outside of the contracted time. "When you're in party mode, it's easy to say, 'party on!' But be sure to know ahead of time what the overtime charges will be," said Dietz. "The venue usually has an option to extend — for a price — but don't forget your other vendors, such as DJ or band, photographers and videographers. They will also have overtime fees and will most likely need to be paid on the spot to continue."

Photo Credit: Matt Andrews Photography
Post-Wedding To-Dos
Sorry, but your wedding costs don't end after "I do." Unless you want to be spending your wedding gift money on thank-you cards, cleaning and preserving your gown, and making prints of your favorite wedding photos, set aside that money ahead of time. "Consider adding a few hundred dollars to your stationery budget for printing pictures and thank you cards," the events team at the Shade Hotel recommended.
 
Photo Credit: Brett Heidebrecht

When it comes to preserving your gown, Bussen advised: "Try to book in advance — it may save you money if you reserve to preserve early. And your bridal retailer may have discount deals or coupons to share."
The "Other"
Already included all of the above items in your budget? Congratulations, you budget-savvy bride! But regardless, every bride should set aside 10 to 20% for "the other." Lara Goldman of RomanticTravelBelize.com explains: "'Other' is when the flower delivery got stuck in a storm, and you have to hire a local florist to use local flowers. 'Other' is for when the power suddenly goes out and you have to go buy 200 candles. 'Other' is for the 'dear friend' who cried that she and her new boyfriend weren't invited, and you have to lie and say her invitation got lost in the mail. 'Other' is for the broken nail that broke so low you have to get a full set of acrylics at the last minute so your hands don't look like a ditch diggers'." If you prepare for the unexpected ahead of time, you won't be left scrambling to come up with extra cash at the last minute.
Pages