Sticking to your budget is one of the trickiest parts of planning a wedding — especially because there are so many hidden costs.
By: Kristen O'Gorman Klein
Getting Ready
A Hotel Room the Night Before
If you and your bridesmaids are planning on getting ready in a hotel suite, pay attention to check in/check out times you'll often need to book the room for two nights in order to have the morning to get ready. "Many hotels will not guarantee an early check-in on the wedding date," said Karen Bussen A-list wedding planner and designer of Simple Stunning Destination Weddings for Palladium Hotels and Resorts. "To be safe, and especially if you have a larger bridal party, you might want to consider reserving your room for not just the wedding night, but the night before as well. This way, you can check in at your leisure the night before, sleep a little late, order room service, and invite the ladies to join you for a relaxing day of pampering and getting dolled up."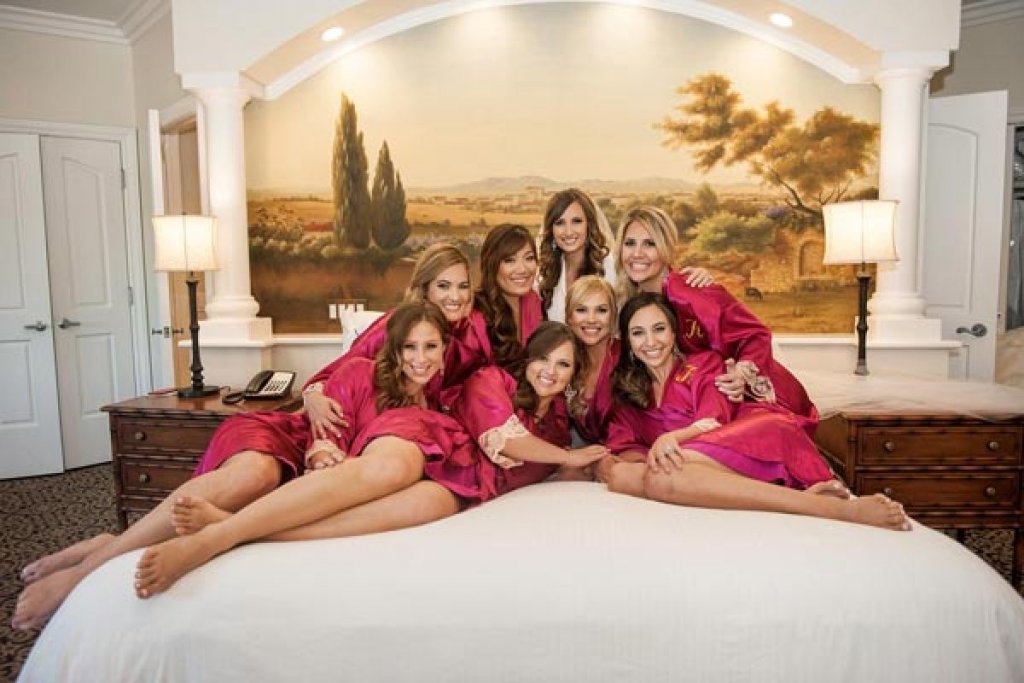 Photo Credit: Barnet Photography

Meals on the Wedding Day
Whether you're getting ready at home or in a hotel, your bridesmaids will likely be with you every step of the way. Don't let them starve! Keep it simple with bagels and fruit for breakfast and a platter of sandwiches for lunch. "And don't forget the champagne!" said Damon Dietz of Absolute Media Productions.
Forgotten Items
"Wedding brain" can affect even the best of us — and if you're not getting ready in your own home, it's far too easy to forget something and need a last-minute replacement. At one wedding Diane Warner, author of Complete Guide to a Traditional Wedding attended, the groom didn't realize he'd neglected to pack his dress shoes until he arrived at the ceremony venue; "This required a hasty trip to the closest shoe store," she said. We recommend starting your packing list at least a week before your wedding, and have a trusted loved one look it over as well to make sure you're not forgetting anything.
 
Photo Credit: Anne Edgar on Unsplash

Fashion

Alterations 
Unless you're extremely lucky, your wedding gown is going to require some alterations, whether that means hemming the gown, taking it in (or letting it out), or structural changes (like adding straps). Some salons offer a flat fee, while others will charge you for every alteration. This can run you several hundred dollars, so don't blow your entire fashion budget on the gown.
Undergarments and Accessories
Also, save room in your fashion budget for the extras: Your veil, shoes, undergarments and/or shapewear, and jewelry, which can set you back $200 to $500 or more. You can cut costs by making your veil or jewelry your "something borrowed."
Pre-Wedding Party Attire
Another forgotten fashion item: Cute dresses for your pre-wedding events, said Woroch. From the engagement party to the bridal shower to the bachelorette party to the rehearsal dinner to the day-after brunch, you'll be celebrating all year long with your nearest and dearest. Save money by re-wearing dresses you already own  — you don't need a little white dress for every party just because you're the bride.

Photo Credit: Love and Light Photographs

Pages