Sticking to your budget is one of the trickiest parts of planning a wedding — especially because there are so many hidden costs.
By: Kristen O'Gorman Klein
Vendors
Day-of Coordinator
So many DIY brides decide at the last minute that they'll need a little help on the big day. "You really don't want to be stuck taking calls from your florist and band on your way to your first look, do you?" reminded Woroch. Enter the day-of coordinator, which can run you about $500 to $2,000. "It's best to plan this into your budget ahead of time. Then, if you feel you got it all under control, that's just extra cash in your pocket."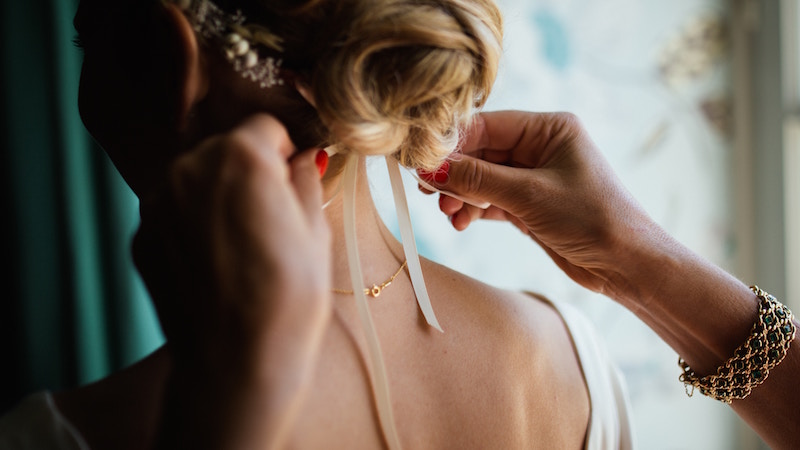 Photo Credit: Sweet Ice Cream Photography on Unsplash 

Vendor Meals
Your photographer and videographer will be with you for 8+ hours on the wedding day; they're going to need some fuel to keep making sure you look your best all night long. "Vendor meals are usually much cheaper than guest entrees, but depending on the size of your band, number of photographers, videographers and coordinators, you may be looking at a few hundred dollars extra," said Woroch.
Videography
"Couple often think they don't need a videographer because photos will be enough," said Dietz. "Then they come to the realization the month of the wedding that they have made a big mistake. Trying to squeeze in a major vendor like videographer without properly budgeting for it can be a cause for concern." Fees for videography can vary wildly, from a few hundred to a few thousand dollars, depending on what you're looking for. If you're wishy-washy on video, set aside the money anyway — then, if you decide you really don't need it, you can reallocate the money later on.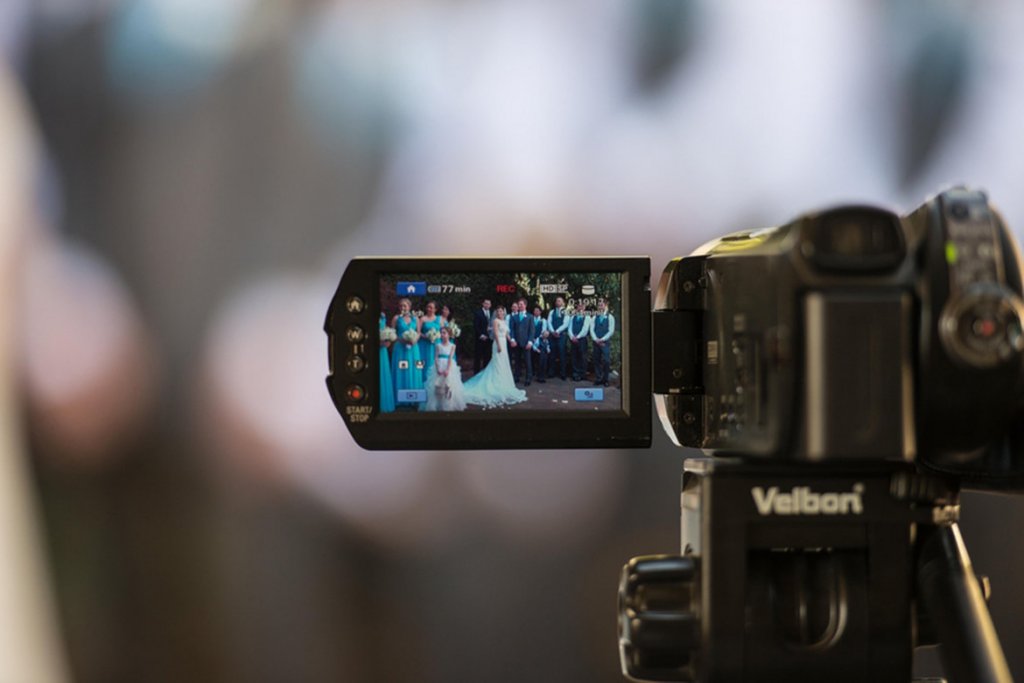 Photo Credit: Open Aperture Photography

Reception
Lighting
"A simple addition of up-lights around a reception area can cost around $1,000, so it is best to plan ahead," said Stacey Lynn of Stacey Lynn Design. Other popular lighting options: Pin-spotting (to highlight centerpieces or accent areas, like the cake display), a wash (general room color or dance floor), and a custom-designed gobo projection, such as a monogram. But lighting isn't just an "extra" — if you're planning an outdoor wedding, it's a requirement. Consider hanging bistro lights, chandeliers or lanterns to create the perfect rustic-chic space, said Stacey Lynn.
 
Photo Credit: Heather Jowett

Sound
Having an outdoor wedding? Invest in a sound system if you want your guests to actually be able to hear your vows. "It doesn't matter if you're only having 50 guests without a sound system, your guests will struggle to hear your ceremony, and that means they'll miss out on the heart of your wedding," said event planner  Amy Kaneko. "And if you've hired musicians to play as you walk down the aisle, they also need to be amplified, or those songs you've so carefully chosen will be wimpy instead of powerful. Spend the money on a sound system, even if it means you need to trim elsewhere."
Décor Beyond the Flowers
The majority of your décor budget will likely be allocated to flowers, but set aside $25-30 per table for the non-floral elements: "Candles, glass hurricanes, mercury votives, specialty linens, flatware and even how you will identify your tables are all important details that can drastically change your budget if you have not accounted for these details," said Lindsey of L. Brook Events. And if you're looking to add additional elements like lanterns or vintage décor rentals, you may want to save as much as 40% of your total décor budget for these pieces.
Also, always overestimate how many items you'll need. At one wedding Warner attended, the couple planned an elegant candlelit wedding ceremony. "However, as friends and family members began decorating the ceremony venue, they realized they needed at least a hundred more candles to provide enough light at the front of the chapel," said Warner.

Photo Credit: Sarah Kate Barger
Including Yourselves in the Final Count
Sorry, the bride and groom don't eat for free at the wedding. "I always have to remind my brides and grooms to include themselves in the table count!" said Douglas Hoagland, director of catering at SLS Hotel Beverly Hills. "I have had seen it too many times where the couple forgets to include themselves when making their table arrangements."
A Backup Plan
You know that if you're planning an outdoor wedding, you should have a tent on stand-by in case of rain. But even if you luck out with sunshine on the big day, the previous day's weather can become an important factor. "At one wedding, it rained hard the previous day, which left the grass soft and soggy. The last-minute solution was to add a wooden floor to the cost of the tent rental," said Warner.
"If there is the slightest issue with bugs or any dew or moisture on the ground (let alone an actual rainstorm!), your whole event could be ruined," said Bussen. "I suggest planning a floor with your tent from the beginning." For a more budget-friendly option, opt for an interlocking plastic floor, which is typically covered with carpet or Astroturf. The more spendy option is a sub-plywood flooring, where the tent company builds a floor and covers it with your choice of coverings. "It's more expensive, but the advantage is this type of floor is level and polished."
Pages