We asked top wedding-industry pros to spill their best cost-cutting secrets. Here's how to save on everything from cocktails to cake, flowers and more.
By: Sharon Naylor
Photography

Photo Credit: Bryan N. Miller Photography on Bryan N. Miller Photography via Lover.ly
Consider going with a smaller photo package up front with the potential to upgrade after the wedding, such as ordering your DVD later. Or put aside some of your wedding gift money to buy prints," says Picone.
"Consult with photographers about your planned timeline. I usually recommend coverage only through to the cake cutting and bouquet toss. After that point, many of your shots will be repetitive dancing shots. If everything is occurring in one location, six hours of coverage might be enough and save you hundreds of dollars over a longer time frame," says Picone.
"You might only need one person taking photos if it's a small wedding. Cutting a second and third shooter from the list can save at least 20%," says Confero.
Music & Entertainment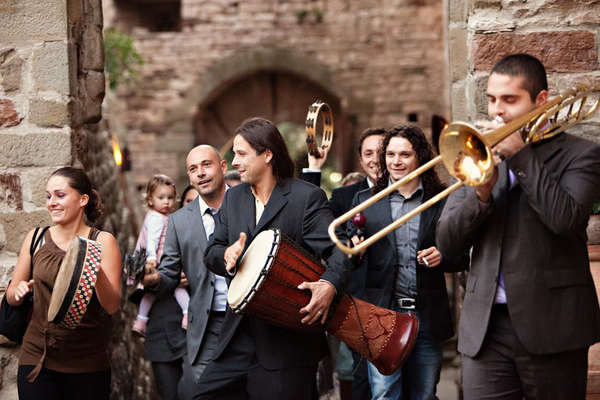 Photo Credit: Leigh Miller on Snippet and Ink via Lover.ly
"A DJ is often going to be a lot cheaper than a full band, and would probably save you 60% or so," Confero tells us.
"Check out local bands that haven't made it big yet. Go out for drinks with the girls and scope out some local talent at the bars you frequent. If you have your heart set on one act, talk to them and see if negotiation is possible," says Confero.
"Rather than have your DJ work the cocktail hour, ask the venue if they can stream in music from an iPod. Or, if you have a friend or family member who is a musician, try asking them to perform during cocktail hour. It adds a nice personal touch. Cutting out the DJ's extra time can save approximately 10 to 15%," says Orsini.
Pages