Selecting a wedding venue is one of the first (and biggest) decisions you'll make as an engaged couple — it will influence your vendors, budget, décor, and even attire. Here, pro planners break down everything you need to know when weighing different options.
By: Stefania Sainato
Determine Your Wedding Style
6. The venue will play a huge role in shaping the ambiance for your wedding, so it's important to have a vision of what you want to portray for your big day. "Your venue becomes the third character in the narrative of your wedding story. The best advice we can give you is to choose a place that feels like coming home. For example, if you had family parties in your backyard your whole life, look for a venue with a large outdoor space that may look a little nicer and accommodate a few more of your friends than a backyard would," say the pros at The Venue Report.
7. Pick your colors or theme after choosing your venue. "Often, we have brides tell us their colors are purple and silver, and the venue they've chosen has ivory walls and gold chairs. Think about how the colors and theme complement your venue space for a cohesive look," advise the pros at Olympia Catering & Events, a family-owned catering company based in Tampa, Florida.
8. Barns, farms, and ranches appeal to rustic-loving brides and grooms. According to The Venue Report, many now include elegant touches such as chandeliers, polished floors, outdoor fire pits, and twinkle lights strung between trees.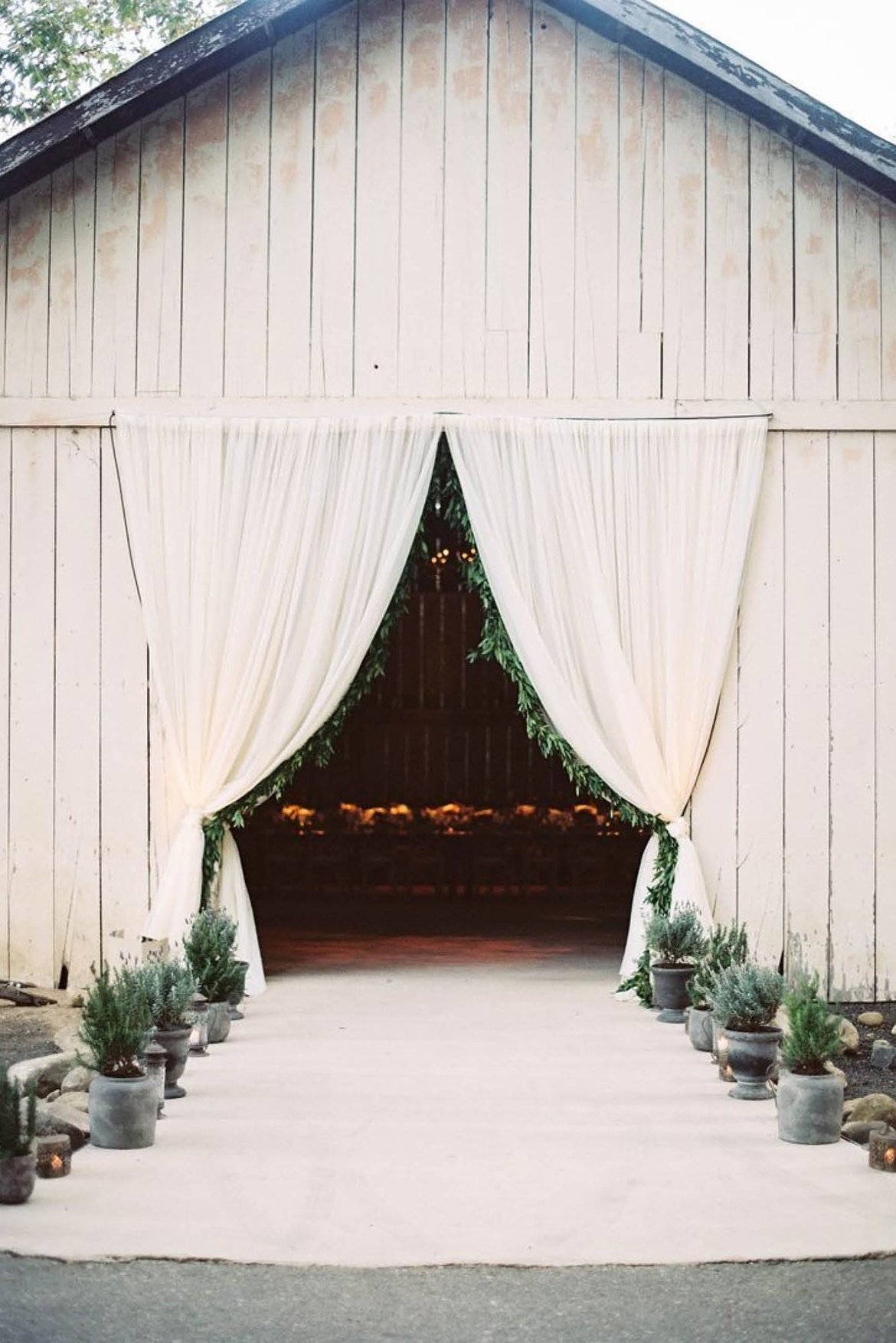 Photo courtesy of Braedon Flynn Photography
9. An all-inclusive ballroom or hotel is the perfect backdrop for a classic fairy tale wedding. If you're a traditionalist looking for something a little different, consider a castle or a historic home or estate, which have the ornate details you crave with a little more character.
10. A venue with an abundance of natural landscape, such as a vineyard or beachfront resort, provides a stunning backdrop while reducing how much you'll need to spend on décor details. "Nothing can beat Mother Nature!" says Marlene Smith, the weddings and events coordinator at Emerson Resort & Spa in the Catskills, New York.

Photo Credit: Kate Fine Art / Event Planning: Bright Occasions
11. More couples are embracing non-traditional and eclectic venues, such as zoos, planetariums, and mountaintops. "The bride and groom can save on flowers and décor while still having a unique event space," says Yasmin Albina, an events manager from 21 Museum Hotels Cincinnati.
12. For a small, intimate affair, consider renting a vacation home. "They may charge a week's worth in rent, but it can still be equal to or less than renting a traditional reception venue," says Maryrose Griffith of Maryrose Griffith Event Design and Coordination.
13. Couples with a modern sensibility gravitate towards industrial warehouses, city lofts, and art galleries. Clean lines and bright whites offer a blank canvas with the ultimate flexibility in designing a unique wedding vision. Just keep in mind that rentals (tables, chairs, china, linens, etc.) often aren't included in the package, so you'll have to factor in the cost of those elements to get a more accurate sense of the overall price. 

Photo courtesy of Gina and Ryan Photography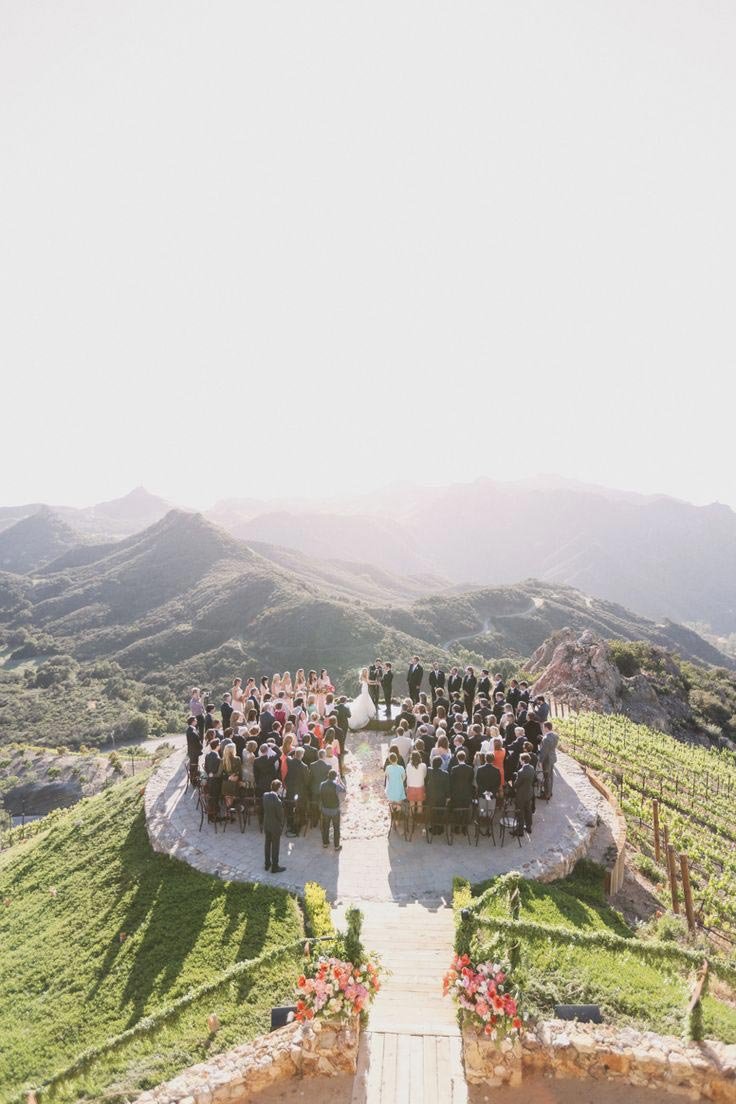 Photo courtesy of Max Wanger
14. Use your venue to tell your love story. Kolanović-Šolaja's couples are choosing venues that are sentimental to them, such as the museum where they first met or a private estate dating back hundreds of years because it was where the groom proposed. "This trend makes me really happy because it's a concentration on the couple, not the wedding world. A celebration of two people is all it's about!"
15. There's also a shift towards weekend celebrations as opposed to a singular day. Couples are choosing to take over more remote locales, where their loved ones can stay and celebrate for an entire weekend. For example, Moab Under Canvas is a collection of "glamping" tents in the desert in Utah — talk about an unforgettable experience!
Pages