Although your DJ or band is responsible for entertaining your guests, there are some things that brides and grooms can also do to ensure that the soundtrack for their big day hits all the right notes. Here, wedding pros share the most easily avoidable wedding music blunders.
By: Stefania Sainato
13. Picking a Lackluster Song for the Reception Entrance
"The couple's entrance sets the tone for the rest of the party, so their song should be extremely high-energy," says Tracie Domino from Tracie Domino Events. The DJ or band will typically play the entrance song for a short amount of time, so it should be familiar to guests since they'll only hear a portion of it and lyrics might get cut off. Get song recommendations for your reception entrance ►

Photo Credit: Cathy and David Photographers
14. A First Dance Song That's Too Long
The first dance should be no longer than two or three minutes max so that guests don't lose interest. Have a fun pre-wedding dance party to "test" out your favorites and narrow them down. "Sometimes the bride and groom can't decide on just one song, so they end up combining a few, and they tend to lose the crowd," Weinstein says. He encourages couples to pick the one that's the most meaningful and to move the rest of the favorites to the playlist later in the evening so that it's a win-win for everyone.
Also, don't be afraid to ask the band to learn a new song or two, if necessary. "If they're true musicians and practice regularly, then this shouldn't be a problem," Novack says. Check out popular first dance songs ►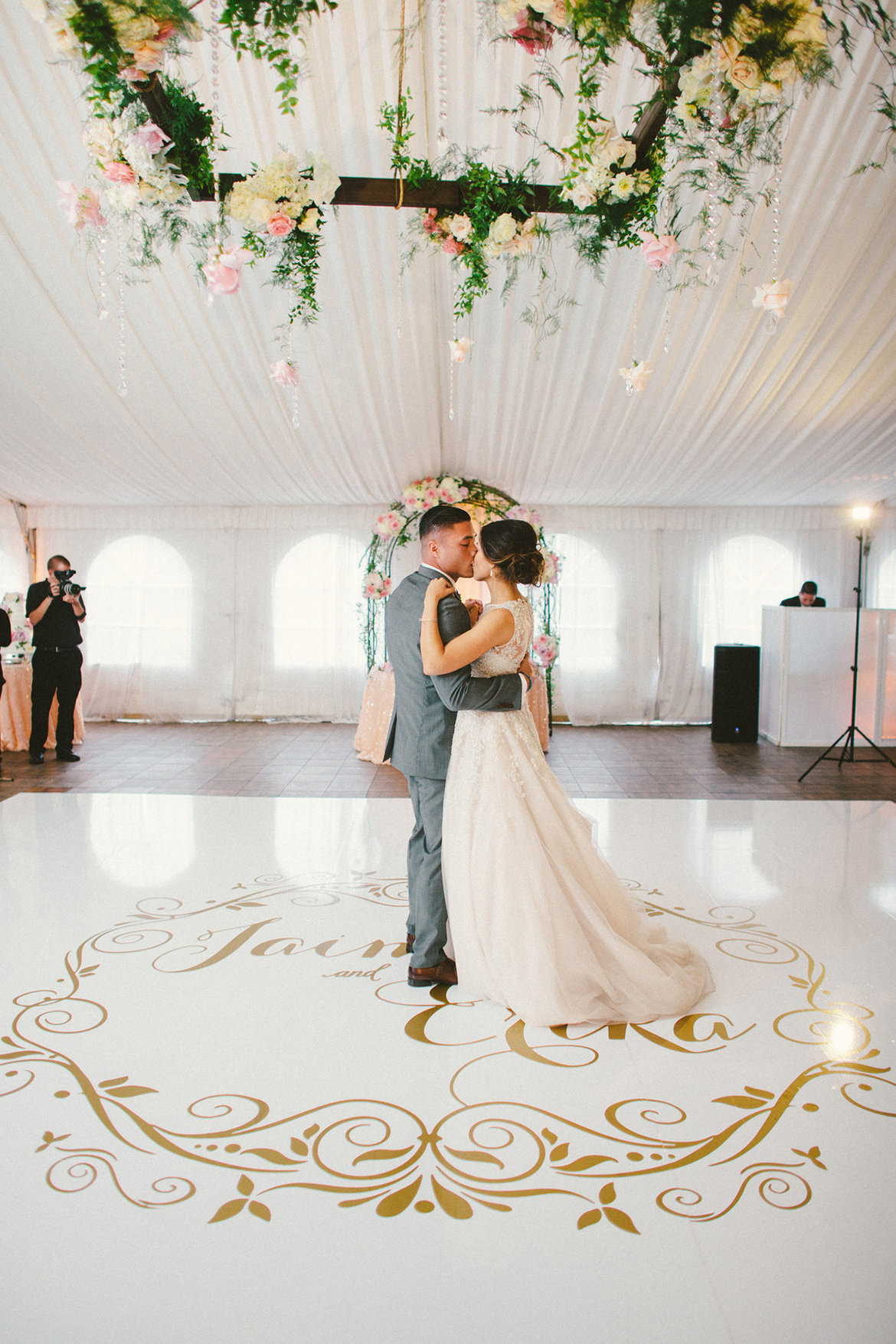 Photo Credit: Zelo Photography
15. Letting the Speeches and Toasts Run On
Making guests sit through speeches and formalities for the first 30 minutes to an hour can kill the party atmosphere. "I've seen so many brides, grooms, and guests roll their eyes and nearly doze off by the sixth wedding speech! I've also witnessed toasts that took up to an hour to get through because so many people were allowed to say something," says Dannis Winston, band leader, and CEO of Winston's Crew Collective. Give each toast-maker a specific time limit to help them stay on track.
16. Radio Silence as Guests Switch Rooms
If your cocktail hour will take place in a different location than the main reception, the last thing you want is for guests to walk into a totally silent room, which kills the mood. Ditto for bands taking a break. Ask the venue if they can play house music or pre-recorded tunes from your band over their sound system until the musicians are ready.
Rental sound systems are also an option, but keep in mind that they include operation, setup, removal and transportation expenses. "Make sure to mention if you need to hook up an iPod or the like since it's not a default option offered on most sound systems," Bellon says. If all else fails, even a little Bluetooth speaker can work for a few minutes until people begin to fill the room.
17. Too Many Food Courses
Everyone wants a great meal for their celebration, but sometimes there can be too much of a good thing. If you have dinner and dancing, consider how long it takes to serve and clear each course. "A four-course meal may sound lovely but it's a long time to be sitting, and it's a lot of food to consume before guests shake their booties. Consider trimming the number of courses down to a starter and a main course, and offer cake later in the evening," says Larissa Banting of Weddings Costa Rica.
18. Waiting Until the Last Minute to Select Spotlight Dance Songs
"Many couples don't think about their parent dances until a few weeks before the wedding and then they rush to select songs. They should have some sentimental significance but if not carefully selected, then they'll have minimal meaning," says Randi Martin from Trilogy Event Design. Start the process at least six weeks before the big day so it remains fun and productive. If you plan on doing multiple spotlight dances with other family members as well, you may want to space them out. Browse father-daughter and mother-son songs you'll both love ►

Photo Credit: Luxury Estate Weddings and Events
19. Not Choosing a Cake-Cutting Song
Having a cake-cutting ceremony? The pros advise selecting the background song in advance. "Sometimes my clients don't want to be fussy or make a big deal of that moment, so they choose not to select a song. However, it takes some time for the cake to be brought out, the couple to figure out how to cut it, eat it, kiss, take photos, etc. Those minutes tick by with your guests totally focused on the moment. And either you have no music (boring), or some random song is playing that is getting a lot of attention," says Viva Max Kaley from Viva Max Weddings.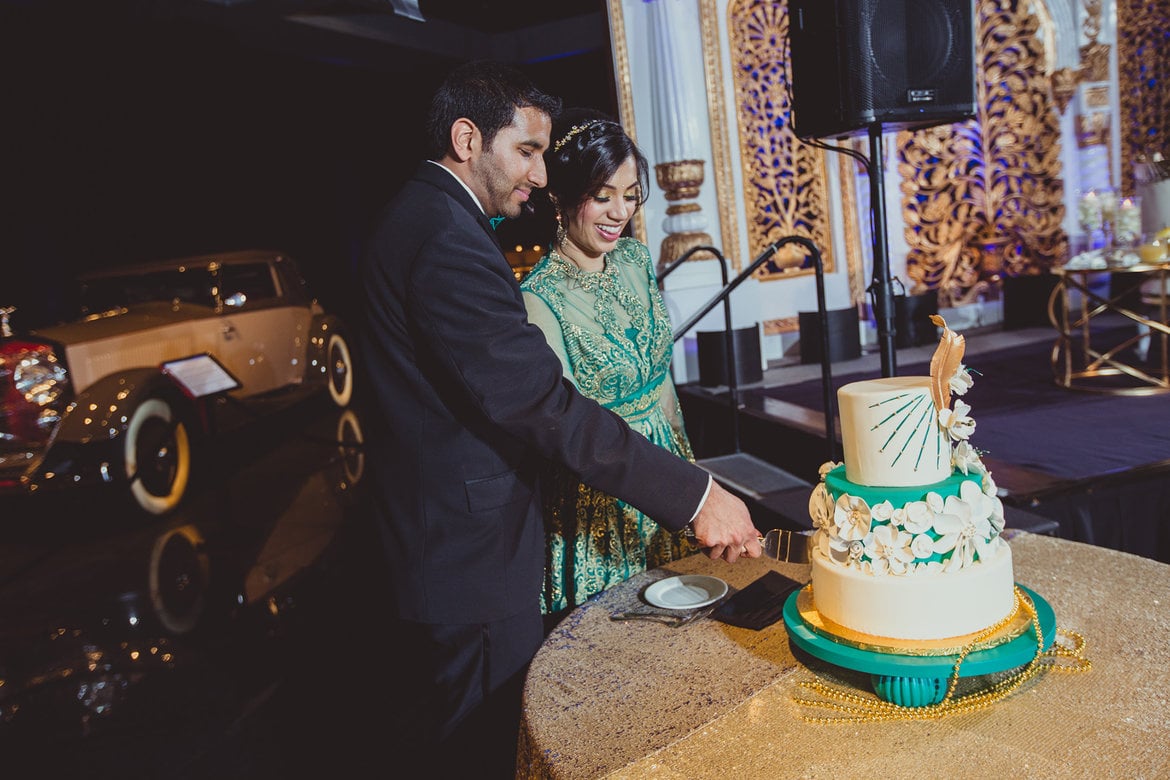 Photo Credit: IQphoto Studio
Pages