Choose one of these fun, clever ideas and round up all your bridesmaids for a memorable bachelorette bash.
By: Elena Donovan Mauer
There are plenty of great bachelorette parties to suit every style and budget. Whether you want to splurge or save some dough, find the best one for your gang.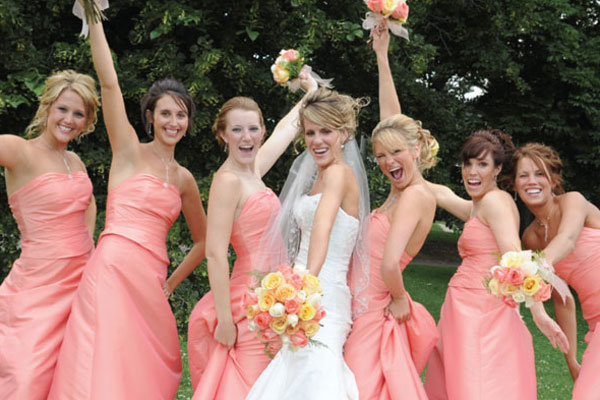 1. The Great Outdoors
High-Concept Idea: White-Water Rafting. "Gatherings that involve a thrill ride are growing in popularity," says Darren Hitz of Adventure Bachelorette Parties. "White-water rafting brings the group together, gives them a new experience and has them working as a team to paddle the raft," says Hitz. "It helps them bond, and they'll have tons of stories to share later on." Expect to pay about $75 to $200 per person for a rafting outing.
Affordable Alternative: Camping Trip. If all of you are looking for something outdoorsy that doesn't involve equipment rental and a hotel stay, investigate local campgrounds. For a small fee, you can pitch a tent, build a fire and roast hot dogs and s'mores while you gossip into the night. Plan other camp-themed activities or games you can do together, like a nature scavenger hunt. To keep costs low, have everyone bring something different: food, drinks, camping equipment and a stereo, for example.
Pages