If a traditional getaway just isn't her speed, try one of these fun and modern celebrations she'll love.
By: Sharon Naylor
Go On a "Naughty & Nice" Scavenger Hunt
Scavenger hunts aren't just for summer camp or family reunions anymore — add flirty items to the list to celebrate the bride's last night of singledom. Split up into two teams, and share photos of your finds via Instagram; the first group to complete everything wins!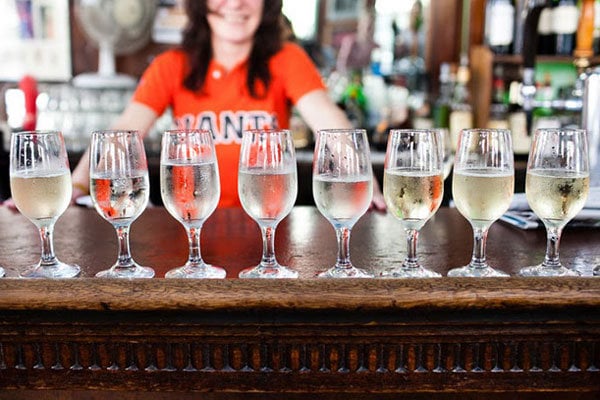 Photo Credit: JB Reed Photography
1. Create your own scavenger list (which we think is half the fun!), or print one out from Pinterest.  Add extra points for the more difficult items. For example, participants score 10 points if they can get a random guy to wear the bride's tiara during an entire dance.
2. Design themed invitations with side-by-side lists: one with childhood scavenger hunt items (a heart-shaped rock, a doll) and another with adult items. Include a time limit for the hunt so that guests don't feel like it's "work."
3. Lay out a few ground rules before you begin. Party guests aren't allowed to purchase things from the list or leave the premises with anyone who swears there's a scavenger hunt item back at his place. Whatever you do, don't allow anyone to drive, putting their safety at risk. Either limit the teams to finding all of the items at one bar or create a walk/run race through town.
4. Distribute matching t-shirts. The tees will tip off fellow patrons that you're working on a scavenger hunt, upping the likelihood that they'll help you ladies out.
5. Award prizes to the winners. You can have a grand prize (get two of them, in case there's a tie) and runner-up for the gutsiest photo. Some ideas we love: X-rated cookies, personalized badges, and liquor-flavored truffles.
Pages