Bridezilla? I don't think so. Before you catch yourself in a jam, learn the seven behaviors that can get your bridal behind in trouble.
By: Denise Schipani
Attention, brides-to-be: Set aside your "to do" list for a minute and take a look at this "what not to do" list we've created. It'll help you be a relaxed, radiant, has-it-all-together woman all the way up to your wedding day.
Sin #1: Talking Endlessly About the Wedding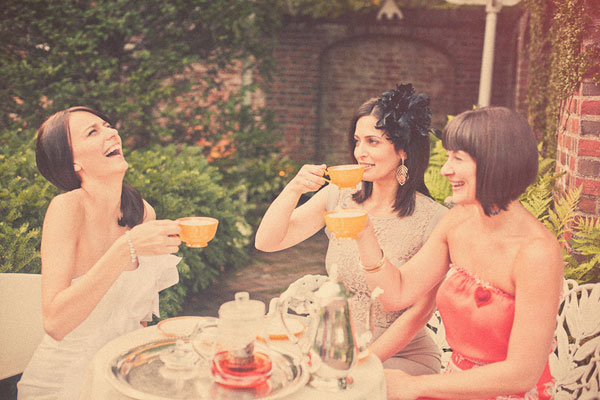 Photo Credit: Sweet Little Photographs
A pal asks you the simple question "So, how are the wedding plans going?" and before she knows it, she's listening to a 20-minute monologue on why one caterer's crab puffs vastly outshine another caterer's crab cakes. Why do so many brides get wedding-obsessed? Believe it or not, this is often a way for a woman to process the confusing emotions that surround the transition from single to married, says Allison Moir-Smith, M.A., founder of the Brookline, Massachusetts-based Emotionally Engaged, which offers counseling and workshops for brides and couples. While exciting, the engagement period can be a scary time. But trust that things will work out fine. And the next time someone asks about your wedding plans, keep your answer to a sentence or two.
Pages