The Islands of Tahiti beckon honeymooners with crystal-clear lagoons, rugged mountain peaks, palm-fringed beaches, amazing wildlife, and some of the most luxurious resorts in the world. Discover where to stay and what to do on the South Pacific trip of a lifetime.
By: Stefania Sainato
Marlon Brando's Personal Paradise
The final stop of our island-hopping adventure was The Brando in Tetiaroa. If you're searching for the ultimate castaway honeymoon, it simply doesn't get any better than this. It's the only resort in the world with not just one private island but a dozen of them. Together, they make up a breathtaking atoll that serves as a wildlife sanctuary for whales, turtles, birds, fish, and crustaceans. It also comes with a fascinating backstory as actor Marlon Brando's favorite hideaway. 
He first laid eyes on Tetiaroa while scouting locations for Mutiny on the Bounty in the 1960s. The iconic movie ended up being filmed in another place, but the love affair didn't end there. Brando decided he wanted to acquire the island with the goal of preserving its natural beauty and rich biodiversity, as well as educating the world about Polynesian culture. Five years and $275,000 later, he convinced the former owner and the Tahitian government that he should be allowed to purchase Tetiaroa. Although he didn't live to see his hotel vision brought to life in 2014, his fingerprints are still here.
Suite Indulgence
The celebrity treatment begins before you even get to The Brando. Jason and I were transported to their private terminal at Fa'a'a International Airport in Tahiti and handed boarding passes made of thick cardstock — we felt as giddy as children receiving golden tickets to Willy Wonka's Chocolate Factory. Anticipation mounted as the Brando's pilot escorted us onto a tiny eight-seater plane with other resort guests. Twenty (thrilling) minutes later, we were soaring over what looked like a deserted island paradise, the villa accommodations artfully hidden beneath the thicket of coconut trees. After we landed, a traditional Polynesian ukulele player and dancer treated us to a mini-performance at the resort's entrance.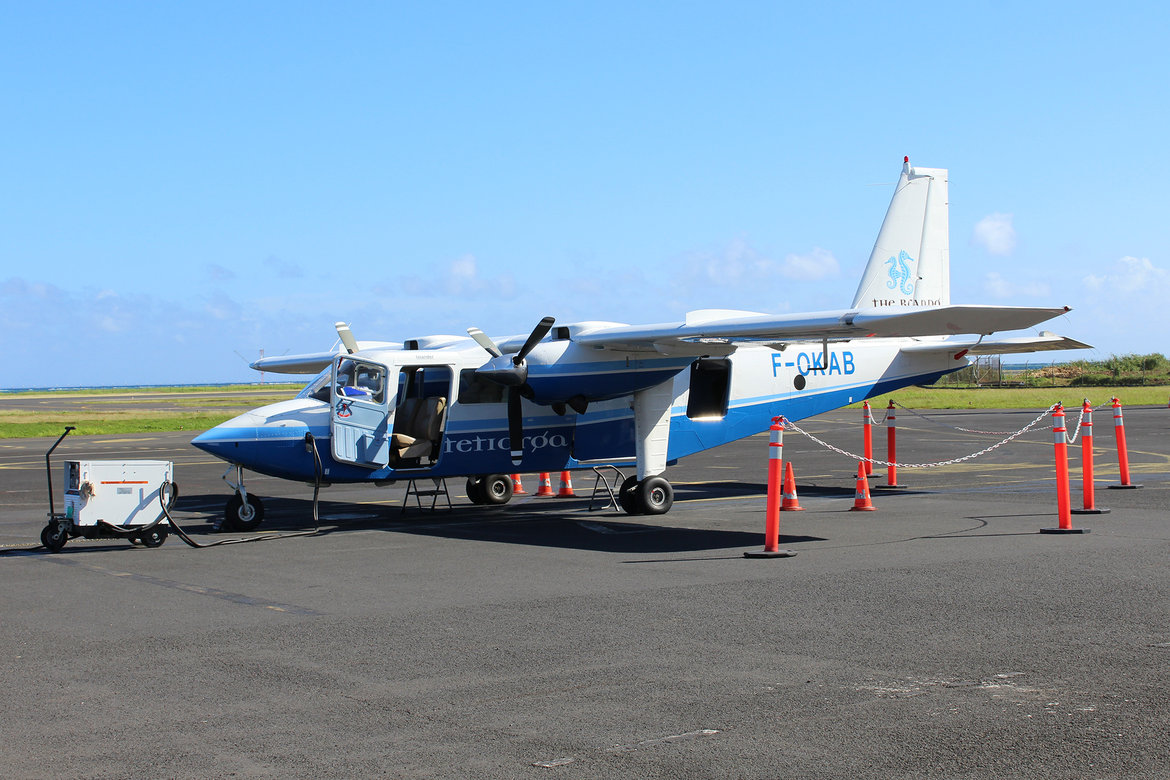 At this point, we were already under the seductive spell of Tetiaroa, and we hadn't even stepped foot inside our one-bedroom villa on the Turtle Beach side of the island yet. All 35 villas include an iPad loaded with the resort's offerings, a mini bar stocked with your favorite snacks and beverages upon arrival, a living room, media room, dressing area, bathroom, and a bedroom (we never turned on the motorized TV). Outdoors, there's an enormous deck with lounge furniture, a dining area covered by a hut, a plunge pool, a private area of the beach, an outdoor bathtub to soak beneath the stars, and two bicycles to explore the expansive property. Every whim and desire has been accounted for: Don't feel like getting out of bed? Flick the master switch and it'll turn off every light for you. Craving something sweet? The concierge will have macarons and champagne delivered to your room. Room rates for a one-bedroom villa start at $1,950 a night based on double occupancy. This bed and breakfast package also includes access to beach activities such as stand-up paddleboarding and canoeing. The all-inclusive package starts at $2,675 a night based on double occupancy, and it includes accommodations, all meals and beverages (excluding premium list), one excursion per person/per day, one 50-minute spa treatment per villa/per day, etc.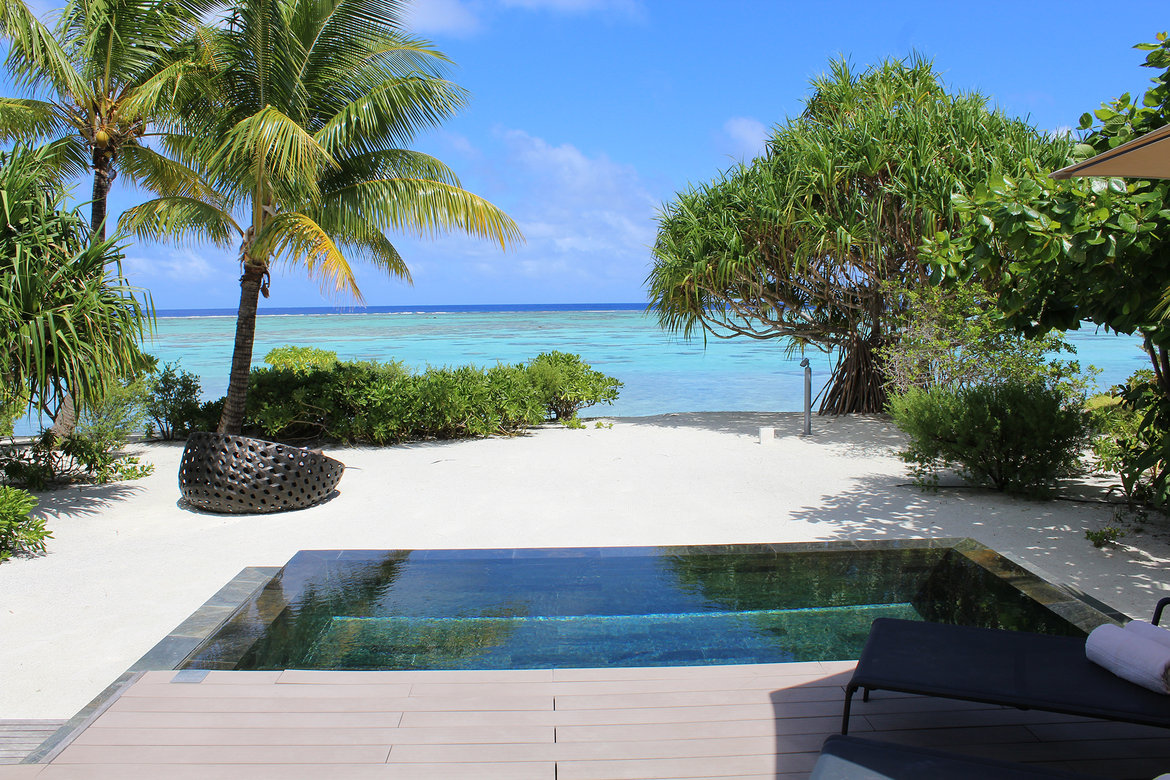 Billionaire's Bath and More Island Treasures
Although it might be tempting to never leave the blissful tranquility of your villa, the best way to immerse yourselves into the Brando is through the Ultimate Discovery tour, where guests travel to a few different locations throughout the atoll via speedboat. (The all-inclusive package comes with one excursion per day, and custom activities such as chartering a private catamaran sail can also be arranged at an additional cost.) We embarked onto one of the islets, where our guide pointed out a red-footed booby, gargantuan coconut hermit crabs cracking open their fruits of choice, and beehives that produce all of the amazing honey on the island. She also taught us about mao (ancient Polynesian archeological sites), where rituals such as weddings, prayers to the gods, and even sacrifices were performed. Religion was also used to regulate practices such as fishing.
Our favorite part was swimming in a remote part of the lagoon with the most spectacular view of the entire atoll — guest Leonardo di Caprio cleverly coined it "Billionaire's Bath." In this spot, a 30-year-old tree grows from the bottom of the ocean, providing a stark contrast to the blinding white sand and cyan water. As Jason and I floated, all we could hear was the squawking of a flock of seabirds overhead. The royal family of Tahiti used to bathe there, and the ancient Polynesians regarded the atoll as sacred land.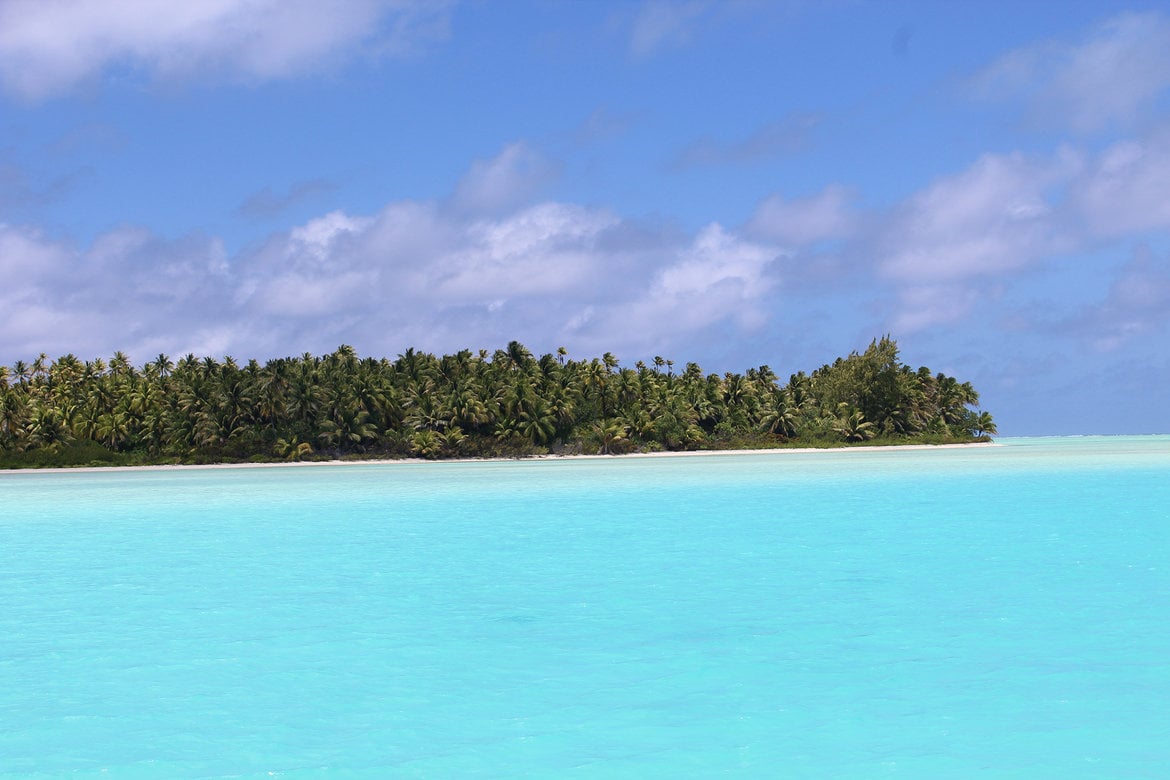 Pages