The Islands of Tahiti beckon honeymooners with crystal-clear lagoons, rugged mountain peaks, palm-fringed beaches, amazing wildlife, and some of the most luxurious resorts in the world. Discover where to stay and what to do on the South Pacific trip of a lifetime.
By: Stefania Sainato
I've dreamt about this moment for years — I'm holding my husband Jason's hand, wading into Bora Bora's famed lagoon. It glimmers from the palest aqua to turquoise to inky blue (and every shade in between) with such dazzling succession that we can't look away; we're transfixed, as if our minds can't quite comprehend what they're witnessing. Mount Otemanu majestically rises 2,972 feet in the island's center, standing watch over this wonderland since its volcanic eruption about three million years ago. It's easy to imagine what 18th-century explorer James Cook and American soldiers stationed there during World War II must have felt upon seeing the island for the first time, later regaling others with tales of its mesmerizing beauty and charm.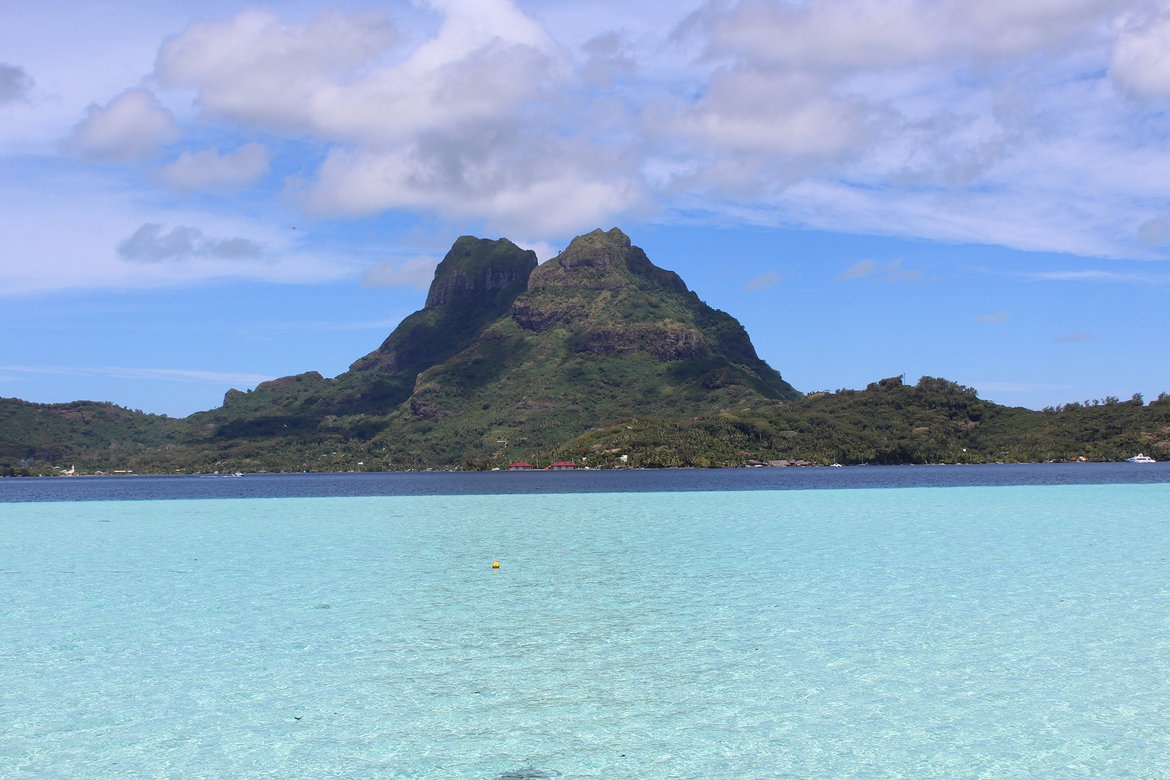 French Polynesia is comprised of 118 islands classified into five archipelagos, each with its own personality. The most visited archipelago is the Society Islands, and it's divided into two areas: The Windward islands (Tahiti, Moorea, Mehetia, Tetiaroa, and Maiao) and the Leeward group (Raiatea, Bora Bora, Huahine, and Taha'a). It's believed that the first inhabitants of Tahiti arrived from Southeast Asia about 2,000 years ago, traveling on large outrigger sailing canoes, guided only by their knowledge of the moana (ocean) and the stars above. Influenced by this rich history, modern-day Tahitian culture centers around a welcoming spirit and a reverence for the natural environment. Even saying "hello" takes on another dimension here — it's pronounced "Ia Ora Na" in a musical lilt, which translates to "Let there be life." Although this mythical honeymoon destination may appear to be worlds away, it's only an eight-hour plane ride from LAX via international carrier Air Tahiti Nui.
The Gathering Place
We began (and later concluded) our voyage in Papeete, the capital city and gateway to the country. We were only there for a day, but we easily could have spent a full week exploring this urban oasis. Attractions include the Paul Gauguin and Robert Wan Pearl museums, Le Marche (a local market with hundreds of stands featuring local goods), surf spots, Les Roulottes (food trucks), and more. Book a 4x4 tour to discover Papeete's mountainous interior, which features towering waterfalls and flower-filled valleys.
Set along the black-sand shores of Lafayette Beach, 91-room Tahiti Pearl Beach Resort is the ideal home base from which to experience it all. Take a dip in the huge infinity-edge pool, watch a traditional Polynesian dance show at Hiti Mahana (the property's open-air restaurant), and check out Tahiti Pearl Market, where you can customize jewelry featuring French Polynesia's most exquisite souvenir: Tahitian pearls. Whatever jet lag Jason and I had dissipated thanks to a great night's sleep in our suite's super comfy bed. We awoke to stunning views of Matavai Bay from our spacious balcony, reinvigorating us for the next leg of our trip. Room rates start at $204 for a deluxe ocean view room.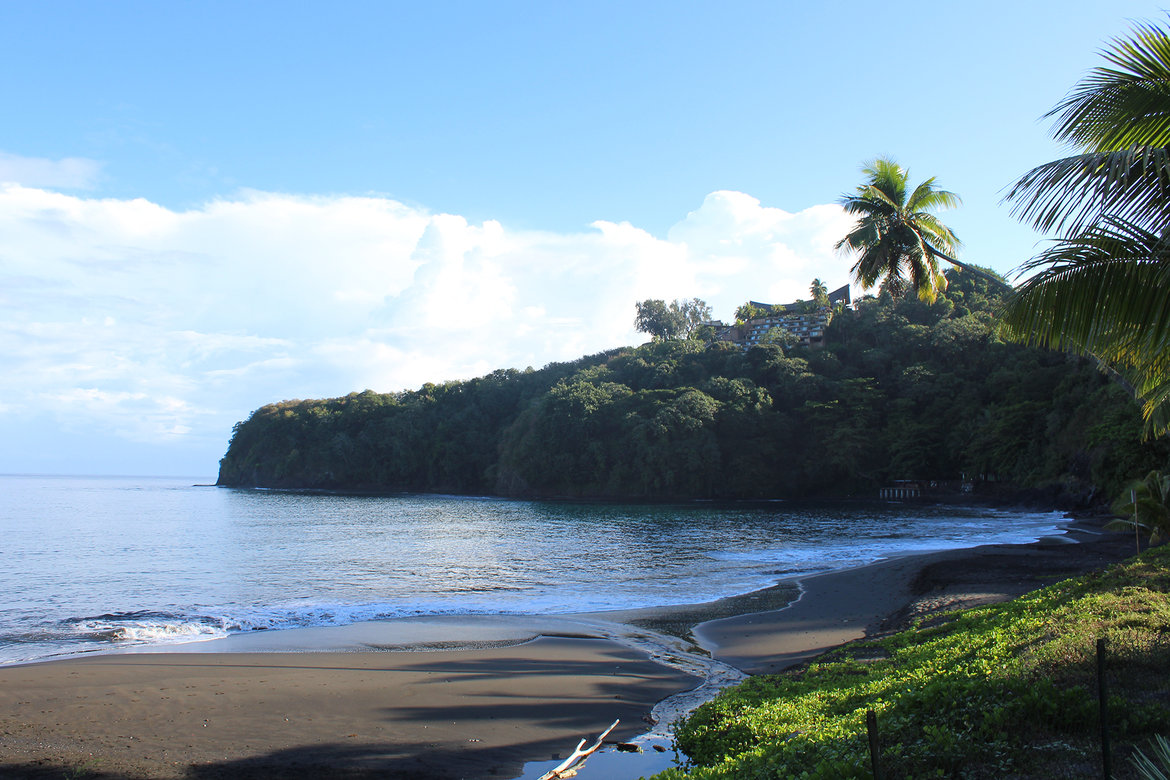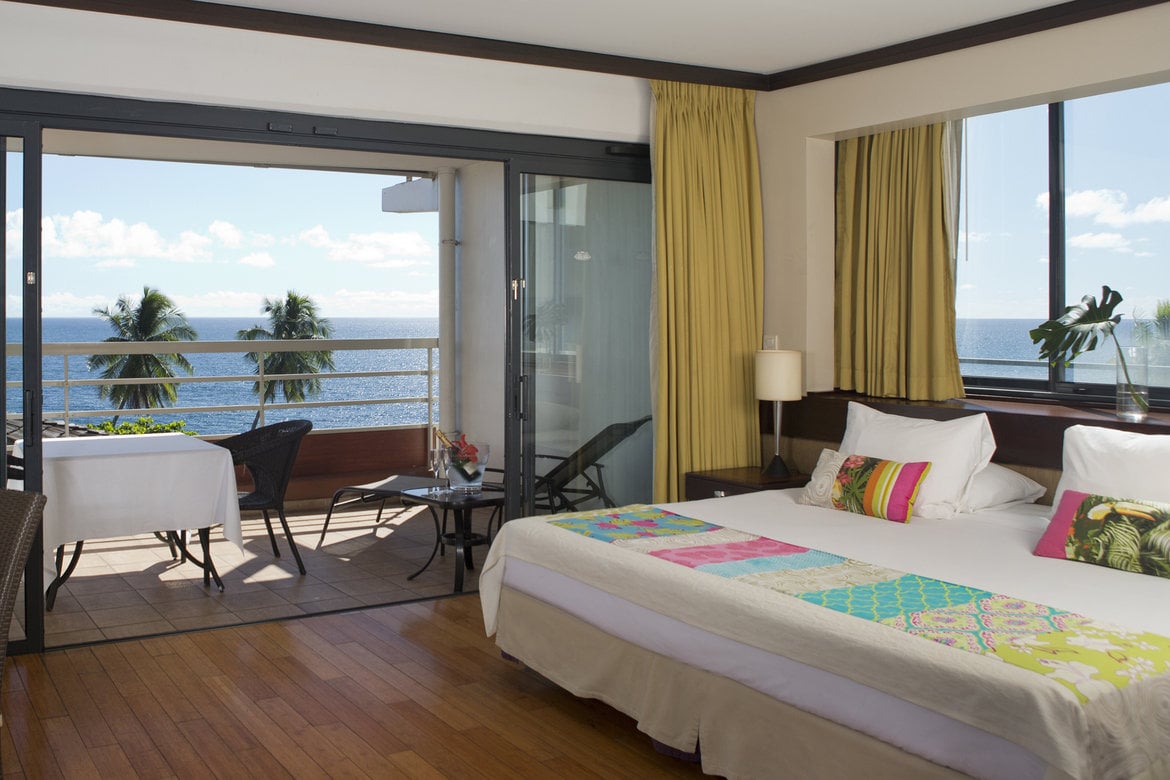 All photos courtesy of Stefania Sainato
Pages