Explore one of Europe's lesser-known cities for excellent cultural experiences, amazing cuisine and an authentic taste of local life. Bonus: They're blissfully crowd-free.
By: Sandra Ramani
Bruges, Belgium
With its canals and cobblestoned streets, 13th-century towers and market squares, Bruges is straight out of a fairy tale — and the perfect place for a romantic getaway. The capital of the west Flanders region in northwest Belgium, this port town has in recent years been discovered by tourists, who quickly fall under the spell of the medieval architecture, peaceful squares and scenic waterside walks.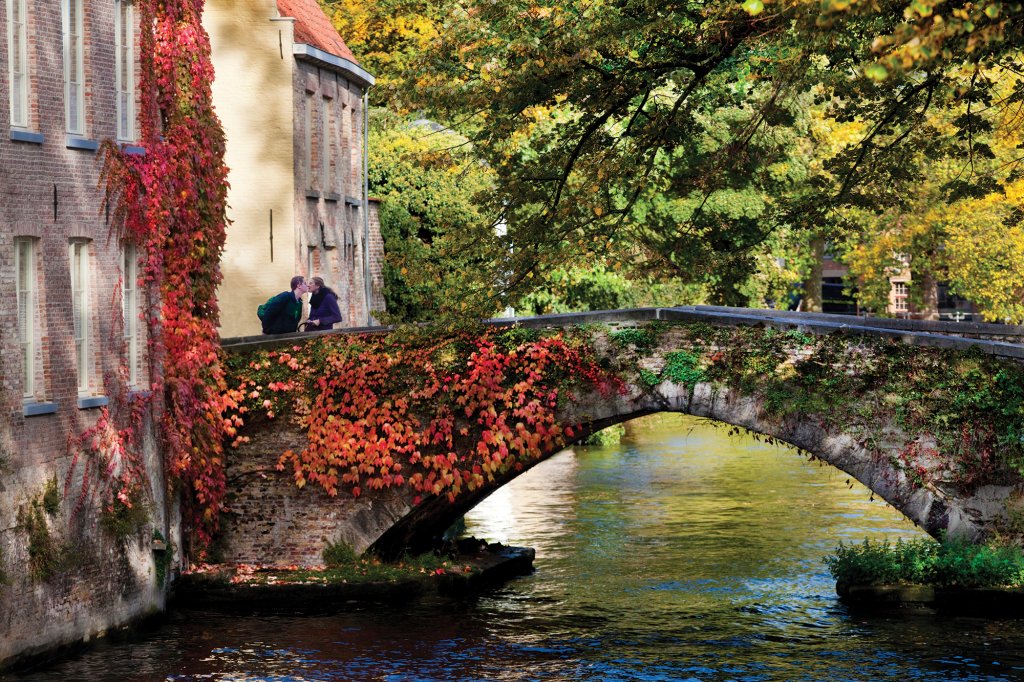 Photo Credit: Peerdenbrug ©Jan D'Hondt
See & Do: Bruges boasts one of Europe's best-preserved medieval towns, now a historic center. Start there to see some of its most famous buildings, including the Church of Our Lady, one of the world's tallest brick buildings and home to one of the only Michelangelo sculptures outside of Italy; and the 13th-century belfry, with its 48-bell carillon (musical instrument). Soak up more scenery in picture-perfect neighborhoods like Arentshof, where you can get cozy on a hidden bench and watch the swans glide down the canals, and Groene Rei, dotted with old bridges and gardens. Stroll along the ramparts of the old city walls — punctuated by four historic windmills — then experience the energy in the Market and Burg squares.

Photo Credit: Janhondt
Eat & Drink: Despite its diminutive size, Bruges is a major player on the global food stage, boasting several noted chefs and restaurants, and two well-known culinary schools. Splurge at gourmet spots De Jonkman, where "rock-and-roll" chef Filip Claeys' irreverent style has earned him two Michelin stars. you'll also find plenty of delicious casual spots, as well as top-notch international fare.
Stay: The former residence of a Burgundian aristocrat houses Hotel Dukes' Palace, where the 100 rooms meld modern comforts with touches of 15th-century elegance. Relax in the gardens, on the scenic terrace or in the spa, taking advantage of facilities like a salt wall and infrared sauna cabins. Other amenities include a clubby bar and bistro (room rates start at $140 a night).
Pages