When you think grand romance in a European city, Amsterdam might not be at the top of your list... but it should be. Yes, you'll always have Paris, and Roman holidays are la dolce vita, but Amsterdam is a surprisingly dreamy honeymoon locale.
By: Sunshine Flint
Where to Shop
The best part about wandering through the 9 Straatjes (Nine Streets) that run through Amsterdam's canal district is just how many boutiques and shops are packed into a small area.
From Dutch and Scandinavian designer fashions to Hester Van Eeghen leather bags (designed in Amsterdam and made in Milan) to organic perfumers to the hip cycling brand Rapha, you certainly won't go home empty handed.  
Part store, part gallery, X Bank is a concept store on Spuistraat near Dam Square that showcases the best of Dutch fashion and design for shoppers who flash some serious cash. But even if your credit card is on lockdown, it's still worth stopping in to see what the creative best of Amsterdam on view.
Where to Stay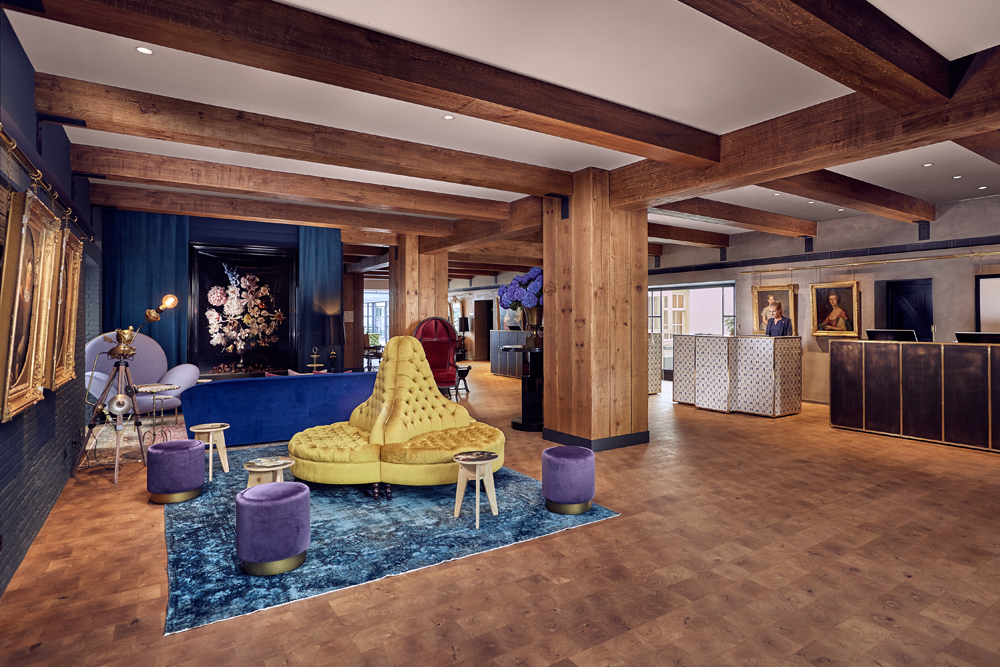 The wealthy burghers and merchants who owned the 25 canal houses that make up the Pulitzer Amsterdam would likely stare wide-eyed at the modern art and sculpture, the décor in soft purples and wooly greys with the occasional pop of sunshine-y yellow (not the mention the oversized bathtubs, perfect for a country who citizens are the tallest in the world), and the apothecary that's doing duty as the entrance to a buzzy restaurant.
But they would certainly still recognize the views of the Prinsengracht and Keizergracht canals from the 225 rooms — nothing about that has truly changed in 300 years. The hotel's houses face both canals, with large central garden in the middle, an unusual amenity in the heart of the city. Sit in one of the hanging wicker seats —it's like they were made for Snap —  that resemble oversized bird cages, or have a languorous morning coffee in the courtyard outside Pause.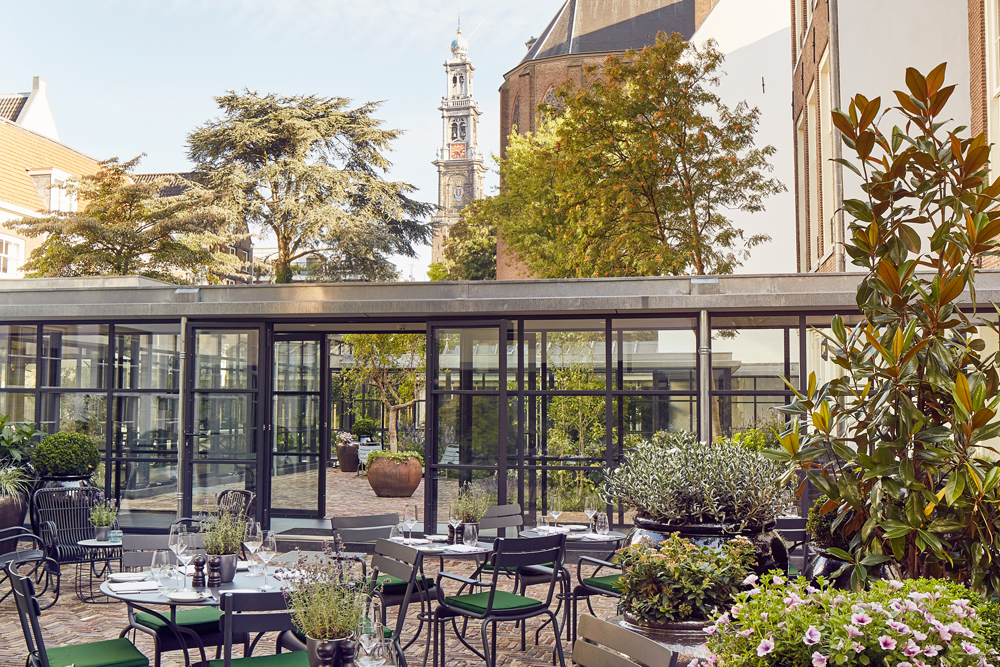 All of the rooms have a unique layout  — some are tucked up under the rafters or have their own entrance to the street, and each carries a plaque that tells you whether you're staying the wine merchant's or the book collector's house, while the suites all have a whimsical theme. But room 418 is our hands-down favorite, the only room with a balcony overlooking the Prinsengracht. It's truly magical to step outside in the early morning with a cup of fresh French-press coffee while listening to the Westerkerk bells, and watch the morning sun glint off the canal and commuters racket down the cobbled street in their high-seated bikes. There's no better place to stay to feel part of the fabric of the city, and what could be more romantic than that? 
Pages