When you think grand romance in a European city, Amsterdam might not be at the top of your list... but it should be. Yes, you'll always have Paris, and Roman holidays are la dolce vita, but Amsterdam is a surprisingly dreamy honeymoon locale.
By: Sunshine Flint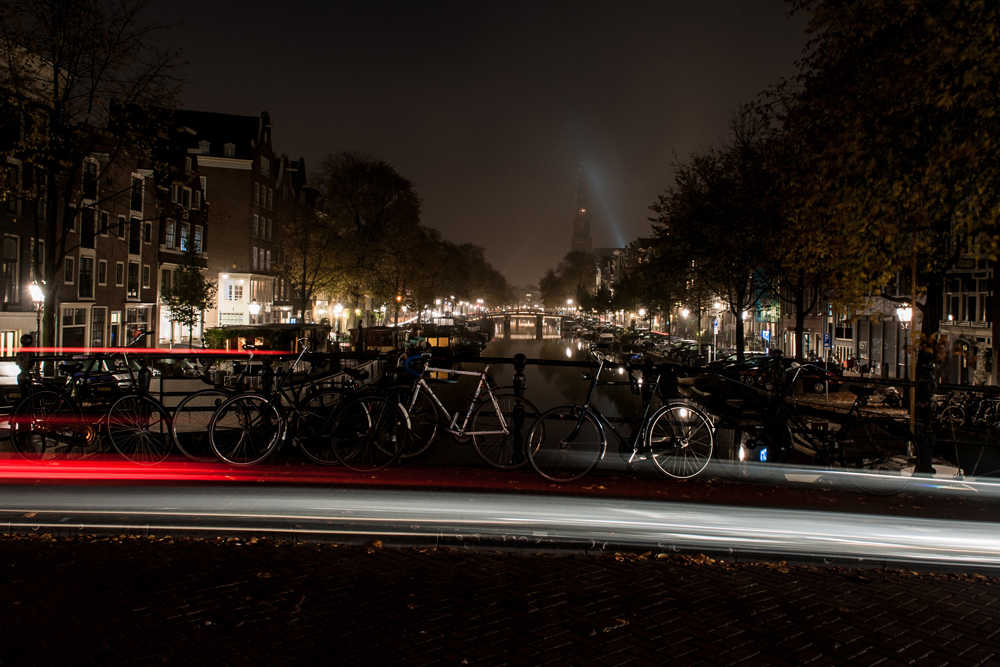 The 17th-century canals that girdle the city center give it its Girl with a Pearl Earring ambience, but Amsterdam is a very much a modern capital filled with contemporary Dutch design, world-class restaurants and cutting-edge fashion. Walking hand in hand down a pretty canal under leafy trees while the street lamps glow and shimmer on the dark water — well, there aren't many more romantic Euro-moments to be had. And stopping at a sidewalk café for bitterballen (round croquettes) and a glass of wine or sharing a treat of warm poffertjes (small silver-dollar sized puffed pancakes dusted with confectioner's sugar) will give you a taste of what life is like when you go Dutch. 
What to See and Do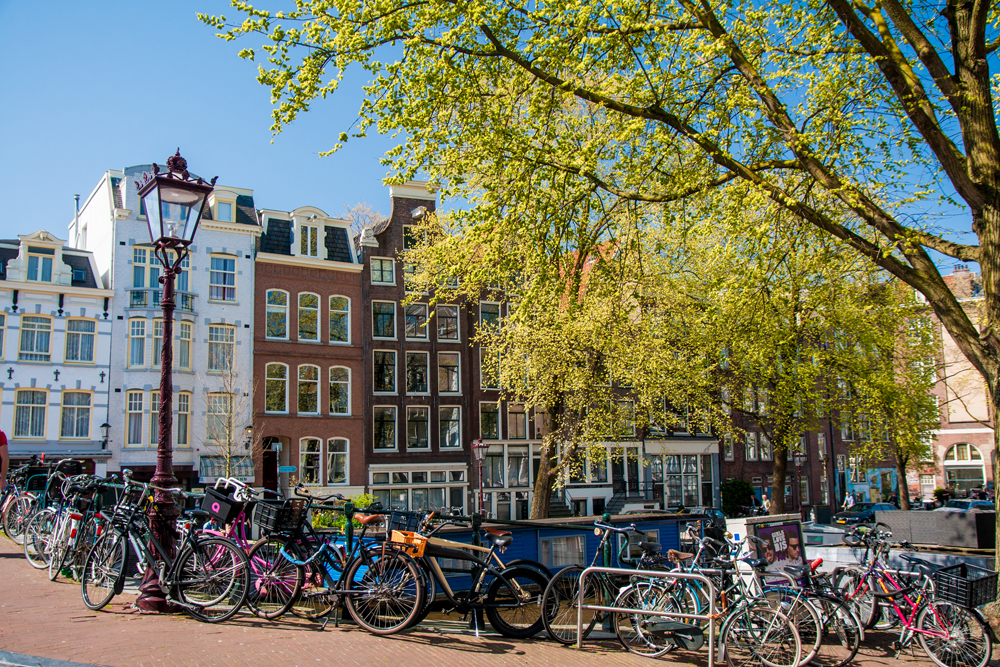 For the Dutch, riding a bike is a natural as breathing: it's how they commute to work, take their kids to school, pick up groceries. Do as the Amsterdammers do and cycle around town, at least for the afternoon. Many hotels rent bicycles or there are bike rental places all over the city — check iamsterdam for info.
Bike to the pretty Westerkerk, with its crown-topped spire, and climb to the top via an increasing series of steep stairs and ladders for amazing views of the city's rings of canals and doll-like canal houses. The church's bells play a carillon every 15 minutes and toll the hours, and it's always moving to know you're hearing the same bells that Anne Frank heard while hiding in the secret annex next door. The Anne Frank Museum is one of the most popular attractions in the city, so remember to order advance tickets online.
If you want to explore by foot, stroll through Vondelpark to Museumplein, where you could spend days touring the city's major art museums: the comprehensive Van Gogh Museum, the rambling Rijksmuseum, the contemporary Stedelijk Museum and the small, but always interesting MOCO, a modern art gallery. 
Amsterdam is a city defined by its relationship to water, from the IJ to its canals. Behind Centraal Station, the main train station, fleets of free ferries head out to other parts of the city. Zip over to the industrial NDSM Werf neighborhood, just a 10 minute ride away, and spend an afternoon at Pllek, an urban hangout, restaurant, café, music venue, and gathering spot built out of shipping containers. Sip a bottle of rose on the large wooden deck or in the summer months, get a spot on the sand — this is one of Amsterdam's most popular urban beaches. 
Where to Eat and Drink
On a small lane behind Dam Square in the city center, book a table for two at Kaagman & Kortekaas.
This gezellig (cozy and cheery) restaurant has tables arranged a central open kitchen that turns out well-crafted contemporary cuisine with simple and fresh ingredients. Best of all, it's filled with native Dutch speakers — always a good sign when it comes to sussing out the local favorites.
Amsterdam's small size means it's very easy to spend a cozy evening for two out in the countryside. Take a 20-minute cab ride to the village of Ouderkerk, just south of the city, and you'll pass flat, emerald green fields filled with brown Jersey cows, gently chewing their cud, and most thrilling of all, the windmills with their white sails — the tallest structures on the horizon. At Jaimie Van Heije, named for the young chef at the helm, you'll be served an inventive Michelin-starred tasting menu in the center of the village.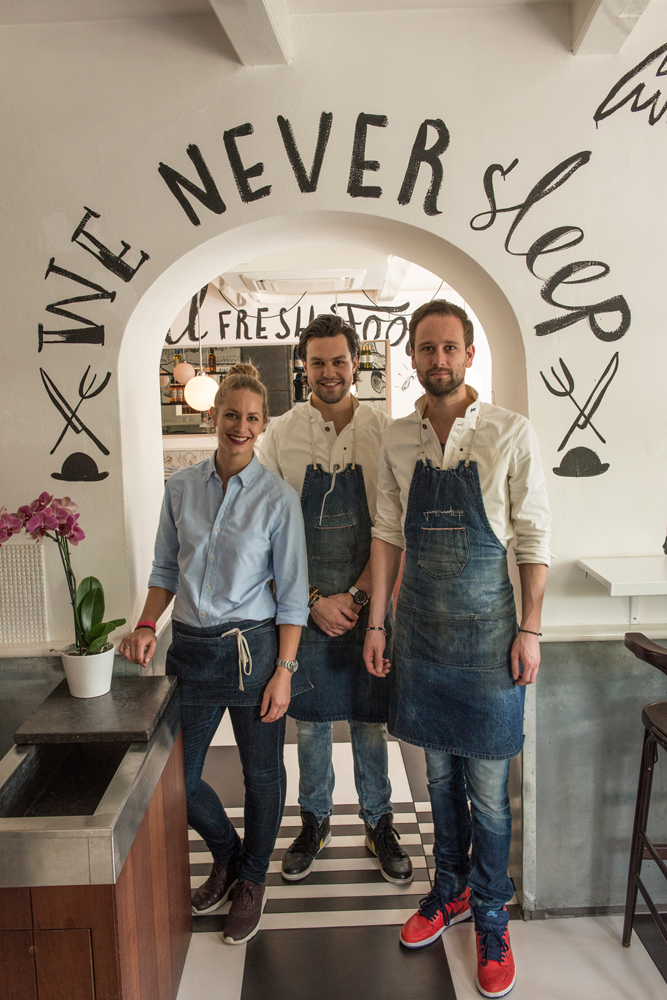 He also has a new restaurant in the city: Moon, a revolving restaurant on the 19th floor the A'DAM Tower.
Sit along floor-to-ceiling windows for 360-degree views across the entire city. (The tower also has a heart-stopping swing called Over the Edge on the sky deck: for adrenaline seekers only!). And Shelter, a basement nightclub in the same building, is the place to head for some after-hours fun.
You'd think the chefs at the bi-level, waterfront Mos Amsterdam created their dishes specifically for diners' Instagram pleasure, from the bonito flakes atop a atop a phllyo-encrusted shrimp that wave like they are under the sea to a iridescent sauce that turns dark purple like squid ink while you watch. 
Amsterdam has numerous wine bars and brown cafes (the equivalent of a cozy pub), not to mention the infamous coffee shops, but if you want an elegant, but unpretentious pre-dinner drink, stop in at Pulitzer's Bar.
Snuggle up together in front of the paned windows looking out on the Keizergracht. What to ask for from the talented bartenders? Jenever, the distilled spirits flavored with juniper berries, was created in the Netherlands and evolved into gin, and you'll be offered a wide selection to choose from. Then they'll make you a gin and tonic so perfectly crisp or a pot of tea so refreshing (and served in vintage blue-and-white Delftware), you'll forget about how many steps you climbed to the top of the Westerkerk tower.
Pages