If your dream destination wedding or honeymoon includes an exotic location away from home, then the Royalton Saint Lucia property should be high on your list of considerations.
By: Jennifer Lazarus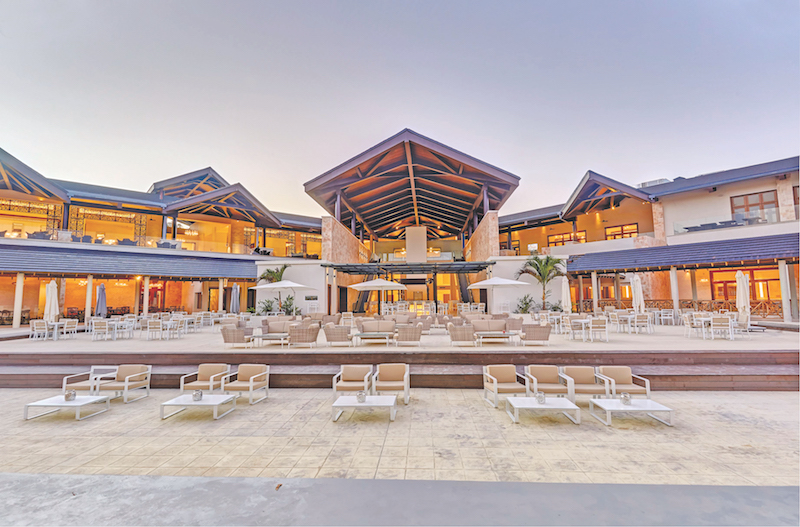 The Royalton Saint Lucia opened its doors six months ago, joining a growing list of luxury all-inclusive resorts popping up all over this Caribbean island known for its magnificent topography. Since that time, the resort has been bringing wedding day visions and honeymoon fantasies to life. 
If your dream destination wedding includes an exotic location away from home, then this Royalton property should be high on your list of considerations. The immaculate resort sits atop a hill that glistens in the sun all the way to the crystal blue waters of the Caribbean sea. 
Photo credit: Rodney Nesbitt
There are many different locations to get married on the property and they all offer stunning views of the water and surrounding mountains — as well as breathtaking sunsets. 
Feel the soft, white sand between your toes when you exchange "I Dos" on the private, manicured beach that stretches in front of the property. Don't want sand in your shoes? Get married on the Diamond Club™ deck that juts out over the ocean. How about the immense lobby terrace which overlooks the entire property surrounded by glorious mountains and sparkling water? Or, if green is more your color, take advantage of the lovely garden gazebo with grass and trees all around, or the patio of the Aquarius Bar which offers another oceanfront location — this one adorned with modern decor exceptional views of the mountains that disappear into the water.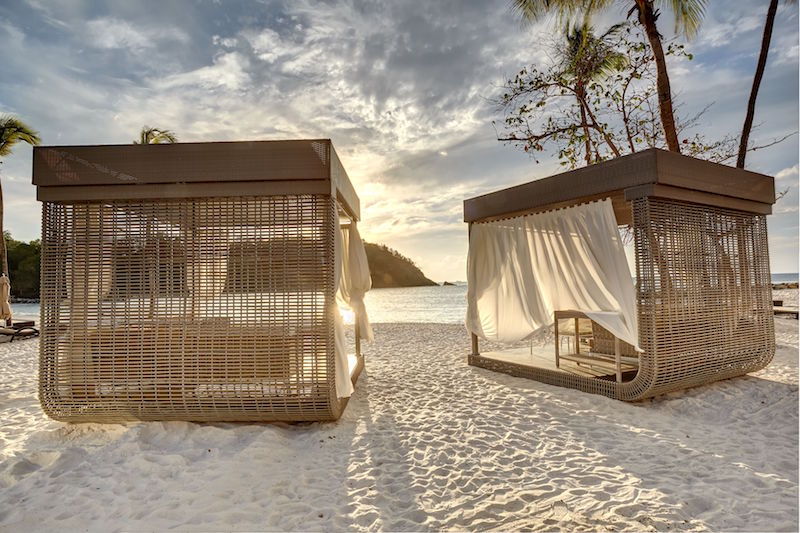 Photo credit: Royalton Saint Lucia
There are many beautiful wedding ceremony and reception locations to tie the knot on the property — but one is a cut above the rest. The Sky Terrace, a platform raised above the tiered pools and beaches below, offers 360-degree views of the breathtaking Saint Lucia scenery. Standing on the terrace, you are surrounded by lush mountains, crystal clear waters, and greenery as far as the eye can see. This exclusive setting affords you complete privacy without sacrificing scenery. 
Photo credit: Royalton Saint Lucia
No matter which location you choose for your nuptials, you can rest assured they all come complete with the Royalton touch. It's clear the resort takes pride in the little things that make a big difference. 
For starters, the service always comes with a smile. The wedding planning team is committed to building your dream wedding in your image — even if that means ordering specialty items from elsewhere. (I would, however, recommend allowing enough time for items to be ordered and delivered.) 
Second, they make it simple. Little things like bracelets that serve as room keys (forget late-night treks to the front desk to replace a lost key!), a "bat" phone to call your personal concierge with any questions or requests (for Diamond Club™ and Hideaway Guests), or round-the-clock personalized service with any cabana rental at the pool or beach ($50 for beach cabana rentals; $80 for pool rentals) — just to name a few. 
Photo credit: Royalton Saint Lucia
Simply put, the Royalton St Lucia takes the worry out of wedding planning. 
With the unmatched beauty of this Caribbean island serving as its backdrop, coupled with a commitment to bringing wedding dreams to life, The Royalton Saint Lucia is offering up romance done right.