Book your table for two: These are some of the most romantic dining experiences we've seen.
By: Jenna Mahoney
-AS SEEN IN BRIDAL GUIDE MAGAZINE-
Of all the memorable meal offerings in the City of Light, this haute eatery helmed by one of France's most famous chefs literally takes the cake. Housed in the famed Le Meurice Hotel located just steps from the Tuileries Garden, the eponymous restaurant showcases classic French favorites crafted from the freshest seasonal ingredients. The setting, which was designed by Philippe Starck and influenced by the grand palace of Versailles, is just as spectacular. An ornate fresco adorns the ceiling and on the red carpet sit ultra-modern Tulip chairs by Eero Saarinen (room rates start at about $783 a night).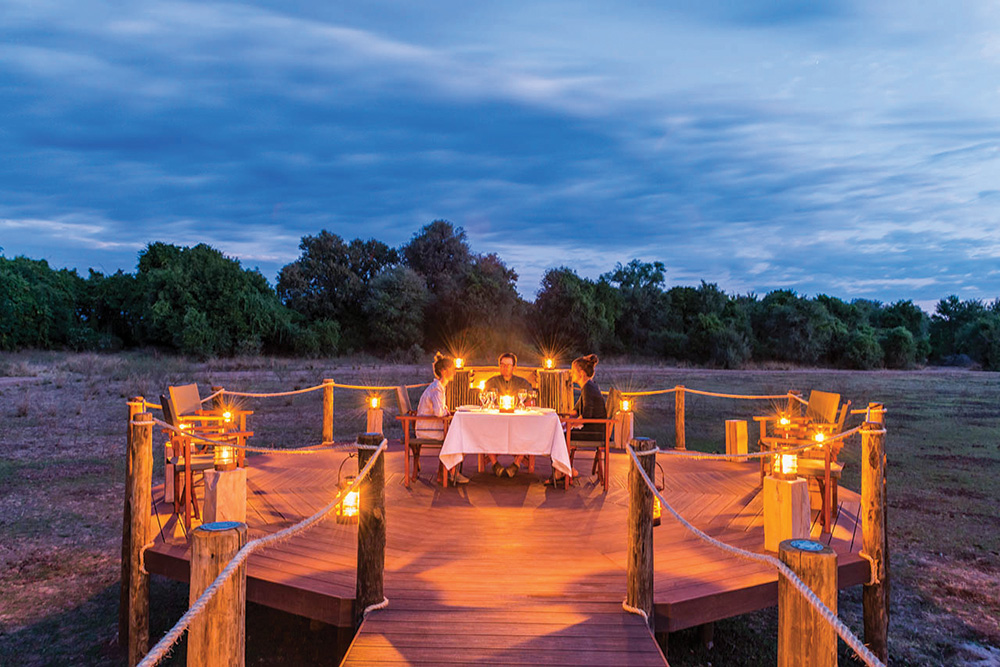 The vast, untouched expanse of the African plainlands are as magical as they are legendary. It is here that Mother Nature's most magnificent offerings are on a live — and constant — feed. Book into this posh safari camp in Zambia's South Luangwa National Park and be prepared to be awed by the surrounding fauna and flora at every turn. The accommodations at the five-villa adventure property are just as awesome, with sumptuous linens, indoor/outdoor showers, and open-front architecture to showcase all that wildlife. Public spaces, including the newly launched Star Deck, also boast uninterrupted views of the enormous African sky (room rates start at $590 per person, per night and are all inclusive).
Fact: Thomas Keller is one of the country's most lauded chefs. At the helm of French Laundry in Napa, he revolutionized the concept of haute French cuisine with a farm-to-table ethos. Since reservations and the tasting menu may be out of reach for some, Keller expanded his offerings to be more accessible. One such outpost is Bouchon Bistro Las Vegas housed in the Venetian Resort. Offering traditional bistro fare, the menu showcases some of Keller's favorite dishes — steak frites, croque madame, and roast chicken. Score a table on the pretty outdoor terrace and savor oysters with a glass of rosé in a chic Parisian-like setting (room rates start at $295 a night).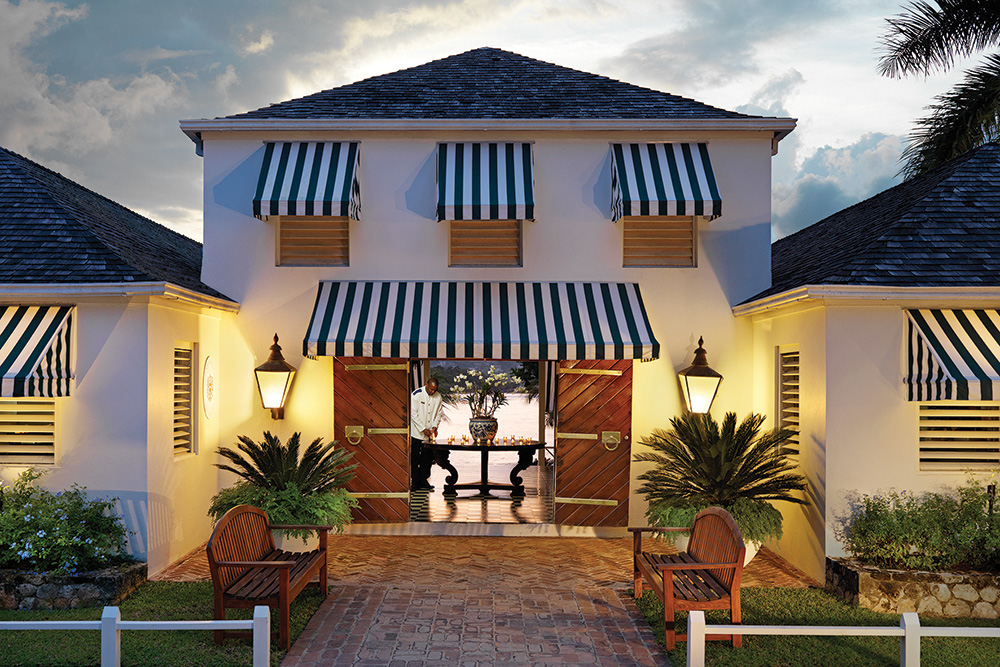 This classic-yet-breezy Jamaican property of 27 individually owned villas and a Great House boasting 36 intimate guest rooms is one of the world's iconic island hideaways. Meals here are memorable for not only their island-fresh, garden-grown organic offerings, but also the pretty perch from where they are savored. At the Grill, a rooftop eatery designed by Ralph Lauren featuring chic black-and-white decor, tables have unbeatable views of the lush Jamaican landscape and beach (room rates start at $430 a night).