Go underground to experience some of the world's coolest offerings from food to adventures at these chic spots.
By: Jenna Mahoney
-AS SEEN IN BRIDAL GUIDE MAGAZINE-

Photo courtesy of Anantara Kihavah Villas
Deep diving is de rigueur in the far-flung island nation of the Maldives. Yet dining underwater is next-level even for this paradise-on-earth destination. Book a table at the aptly named Sea at Anantara Kihavah Villas and marvel at the kaleidoscope of tropical fish, turtles and sharks spinning and swirling above your head and around the walls in the most brilliant of blue waters. The menu at this intimate eatery (it sits just 12 diners) is just as impressive, with local seafood being the highlight (room rates start at $1,500 a night).

Photo courtesy of Anantara Kihavah Villas

Photo courtesy of Les Hautes Roches
On the longest river in France in the famed and eponymous Loire Valley there are a series of magnificent stone caves. Centuries old, the temperate expanses house everything from museums and a zoo to restaurants and haute hotels. One such intimate hideaway is Les Hautes Roches, which is set into the craggy rock setting and out into a magnificent chateau. Twelve of the 14 ultra-sumptuous guest rooms are positioned within the historic caves. Once a residence for refuge-seeking monks, the retreat also boasts a Michelin-star restaurant, plus a sun-drenched terrace and a pretty pool area (room rates start at about $217 a night).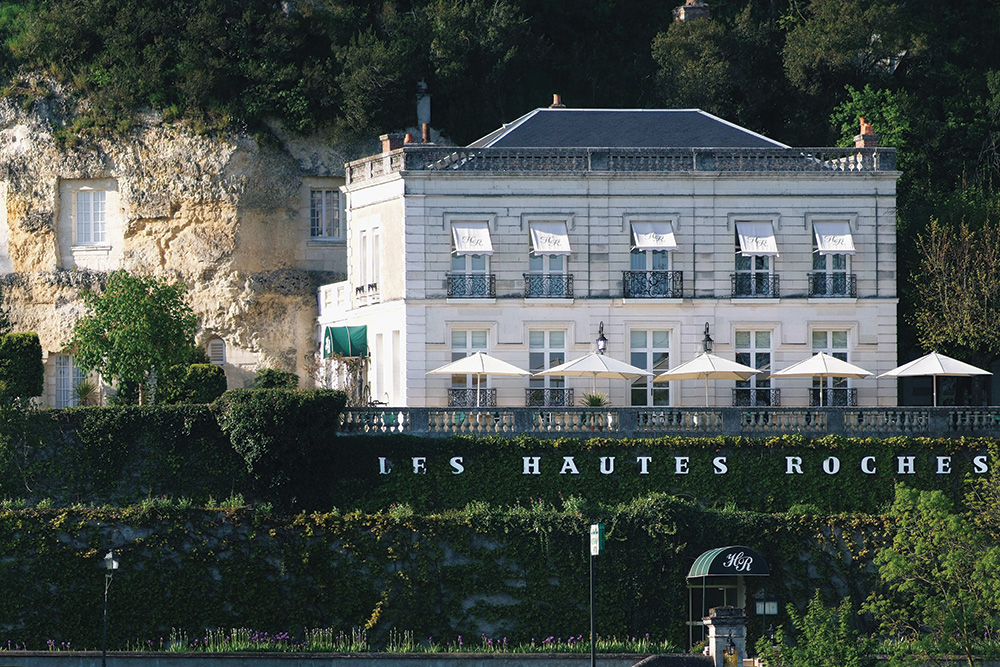 Photo courtesy of Les Hautes Roches
While there are many places in the world where people celebrate major events with impressive meals that are cooked in the ground, few are as well known as the Hawaiian luau. And of all the pig roasts in the archipelago, the weekly ritual at the posh Mauna Kea Beach Hotel is the most notable. Guests are first treated to the unearthing. As the sun sets, men dismantle the imu (underground oven) moving hot stones, woven fabric and leaves. Musicians strum metal guitars while a narrator explains the process. The meat is then served along with endless sides, sweet rum punch, awesome ocean views and a traditional hula performance (room rates start at $725 a night).

Photo courtesy of Mauna Kea Beach Hotel
Occupying an expanse of mangrove-dense jungle on the shores of a powder-sand beach, this 129-room luxe retreat is as eco-friendly as it is pampering. Along with impeccable service and elevated cuisine, Sense, a Rosewood Spa is a marquee offering. Dig into a healing ritual with the half-day Mayan healing hands journey. The spiritual ceremony features time in a tezmecal (traditional sweat lodge) and at the property's cenote (limestone cave). There, a shaman leads guests through a sacred ceremony featuring flowers, incense, music, chants and more (room rates start at about $995 a night).

Photo courtesy of Rosewood Hotels & Resorts