Gather goods from the garden, crush some grapes, and harvest awesome provisions with these interactive farm-to-table experiences.
By: Jenna Mahoney
-AS SEEN IN BRIDAL GUIDE MAGAZINE-
In Texas Hill Country, where the rolling landscape blossoms with the famed bluebonnet flowers and is punctuated by photogenic wineries and old-school horse farms, this sprawling ranch welcomes visitors with the promise of excellent equine programming, seamless service and stellar cuisine. Much of the food on this 313-acre resort is sourced on-site from the organic gardens and greenhouses. Guest experiences include gardening classes and tours with the house farmer, Steve, who has a Ph.D. in plant breeding. And there are cooking classes that feature harvesting ingredients before preparing them in a sparkling kitchen (room rates start at $490 a night).

Photo: Katie Park
Italy's cuisine is possibly the most popular on the planet. Travelers regularly mangia their way around the bucolic countryside of Tuscany, known for its simple farm-fresh dishes and wines — Chianti, Montepulciano ,and more. At this 34-room estate, guests relish in classic Tuscan offerings in a posh setting. One interactive activity is the vendemmia (grape harvest). Participants in the seasonal event help pick and crush grapes after a tour of the property's winery. It concludes with a picnic and samples of the estate's Brunello, savored in the vineyards (room rates start at about $868 a night and include breakfast).
Photo: Rosewood Resorts
The windswept region of Spain's La Mancha is famous for its castles, stone villages, windmills, and the trail of Don Quixote. The self-guided route winds through picturesque — and tiny — medieval townships. On the outskirts of one, sits this 16-room property. The namesake and featured site is an impressive grist mill, believed to be more than 500 years old. Take a two-day bread-making course and you'll utilize the flours of the mill to handcraft goodies. There are also visits to villages and a tasting menu highlighting the best local ingredients (room rates for the two-night package start at about $460 per person and include accommodations, two meals and two excursions).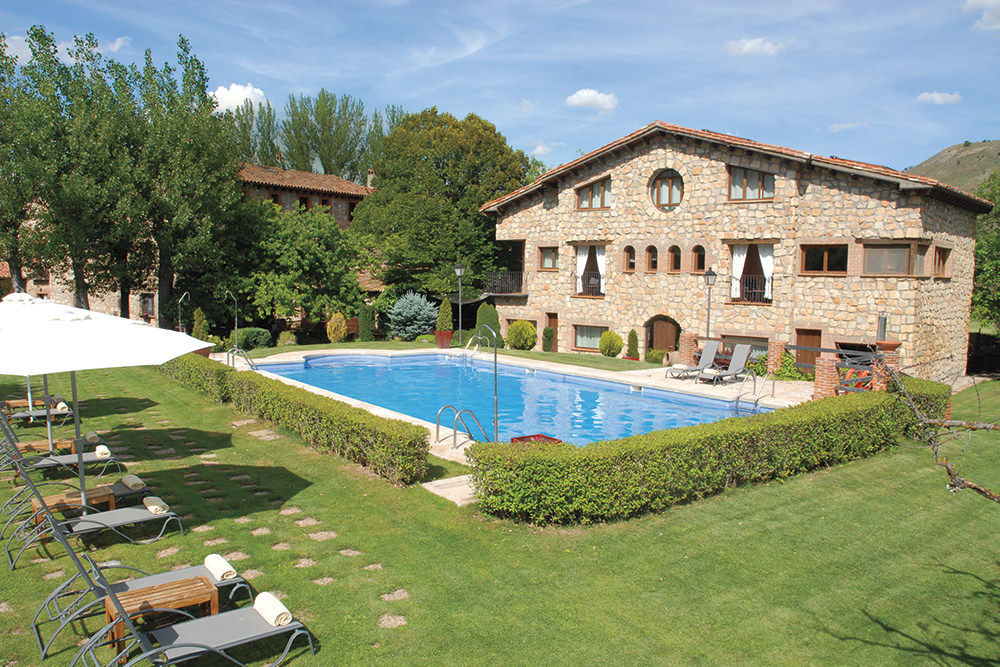 Photo: Molino De Alcuneza
With more than 20 included health, fitness, and lifestyle classes, three pools and sumptuous rooms with bespoke bedding, life is sweet at this legendary wellness retreat set in Arizona's tranquil Sonoran desert. Programming at the oasis focuses on the whole mind-body-spirit connection with healthy food and cuisine being a main tenet. Sign up for the two-hour All the Buzz workshop for an interactive look at the healing properties of honey, complete with hands-on beekeeping, and concludes with a tasting of the sweet stuff (room rates start at $529 per person, per night and include accommodations, meals, most activities and more).

Photo: Miraval Arizona Resort & Spa