Tequila may get all the press, but south of the border sizzles with a new wine and beer scene. Here's where to tipple.
By: Karen Gardiner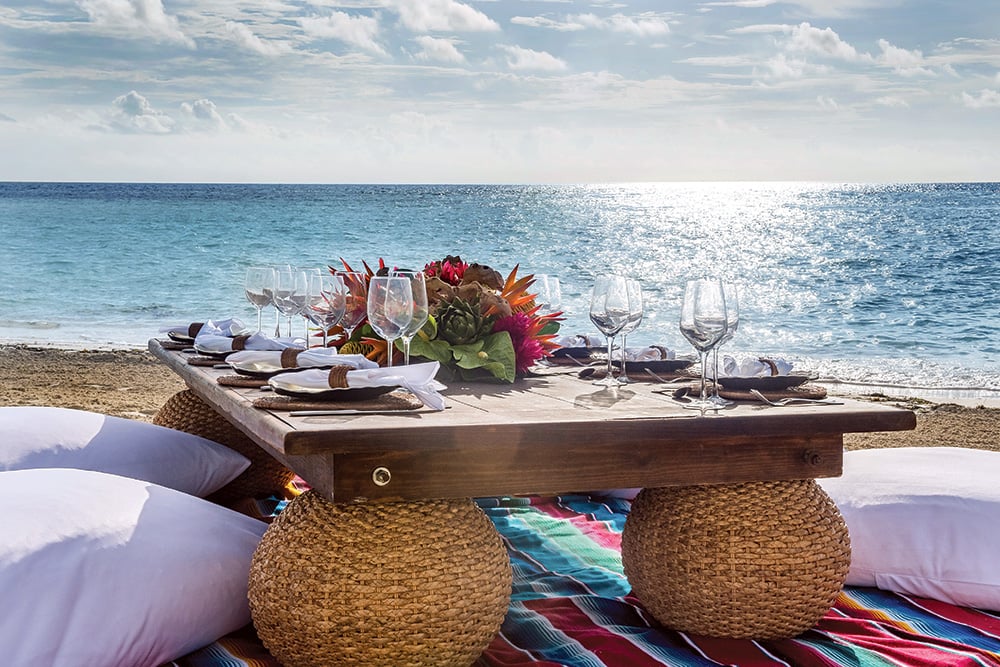 Photo courtesy of Andaz Mayakoba Resort Riviera Maya
Mexico and margaritas go together like tacos and Tuesdays and the sea and sand. And chances are your Mexican honeymoon plans include a toast or two with a chilled tequila served poolside. These days, however, there's more to Mexico's festive happy hours than shooters. That's thanks in large part to the country's robust culinary offerings, where flavors take on the nuances of their region of provenance. And Mexico has also come to excel at other spirited beverages including beer and wine. From the resort-filled beaches of Riviera Maya to the off-the-beaten track valley of Parras, here's where to get a taste of the emerging wine and beer scene south of the border. Cheers to that!
Beer
Mexican cerveza is so much more than a bottle of cold Corona with a squeeze of lime or even "the most interesting man in the world." The craft-brewing scene has been steadily building here since a 2013 law was passed allow- ing Mexican bars to sell small-batch brews. The labels are only just starting to trickle onto U.S. shelves, so all the better to sample them at their source.

Photo courtesy of Andaz Mayakoba Resort 
Riviera Maya
The popular Caribbean resort region is home to a burgeoning craft-beer scene. Sample a few brews you'd be unlikely to find outside of the country at Club de la Cerveza in Playa del Carmen, which is helmed by a passionate and knowledgeable beer enthusiast. Look out for beers by Mundo Maya Brewing Company, the region's first microbrewery, and Cerveza Akumal, noted for its fresh and hoppy American Pale Ale. Nearby, the brewery/bar Carmen Brewing Company is worth a visit for a closer look at the brewing process before sampling some beer along with tasty bar snacks.

Photo courtesy of Andaz Mayakoba Resort Riviera Maya
Where to Stay: Nestled amongst lush vegetation and tranquil lagoons, Andaz Mayakoba is idyllically set on the Caribbean beachfront about 20 minutes north of Playa del Carmen in the mangrove-dense resort complex of the same name. The Andaz's 214 hip guest rooms offer tropical vistas, and tastings of local craft beers are complimentary. Other resort activities include golf, tennis and kayaking and biking across the jungly expanse, in addition to lounging on the white sand beach that fronts the crystalline sea (room rates start at $320 a night).

Photo courtesy of Andaz Mayakoba Resort Riviera Maya
Todos Santos
Lots of breweries have recently sprung up across the Baja peninsula. When Baja Brewing Company opened in 2007, it was the first of its kind in the state of Baja California Sur and soon earned rave reviews for its smooth Cabotella Mexican Ale. In the Los Cabos area, check out the handcrafted brews and beer garden of Rámuri Cerveceria. In Todos Santos, a Pueblo Mágico ("Magical Town," a place recognized by the Mexican government as offering cultural riches and a unique experience), visit the town's first craft beer brew pub and tap room at Todos Santos Brewing.

Photo courtesy of Rancho Pescadero
Where to Stay: Set on 15 oceanfront acres between the Pacific and the Sierra Laguna mountains, Todos Santos' Rancho Pescadero offers an intimate hideaway on a pristine beach. The 28 suites exude boho Baja chic and feature palapa-covered patios. Stretch in the yoga studio, chill in the spa and, if you've had your ll of beer, sample the hotel's own oak cask-aged tequila at the bar (room rates start at $330 a night).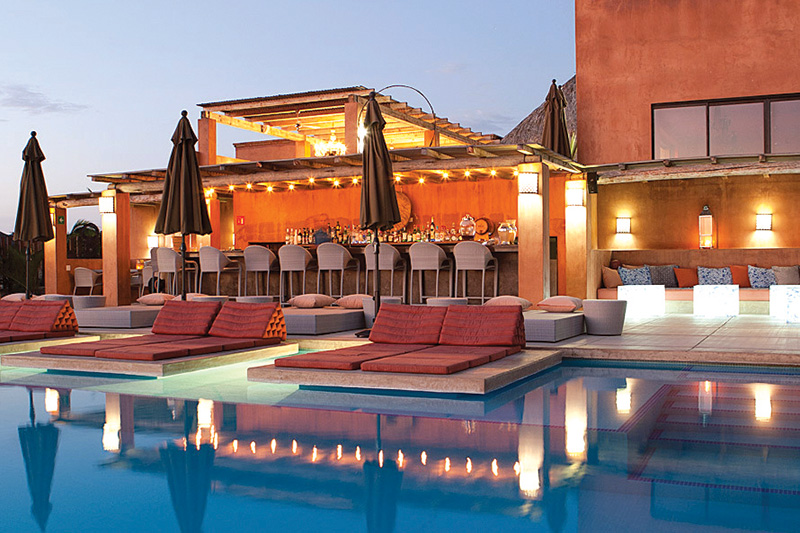 Photo courtesy of Rancho Pescadero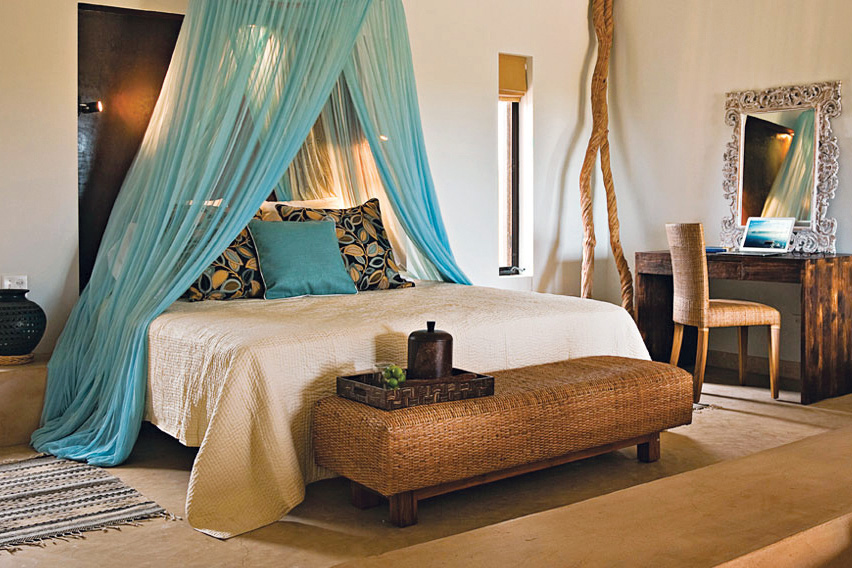 Photo courtesy of Rancho Pescadero
Wine
Though it may seem like a recent revelation, Mexico's wine production stretches back to the early 16th century. Translation: That means Mexico is the oldest wine-producing nation in the Americas. Spanish colonists were planting grapes in the country's high and dry regions decades before Chile and Argentina vintners got underway. While there have been set-backs — fearful of competition, the Spanish colonists once banned wine production in Mexico — the wine scene is back and it is booming.
Valle de Guadalupe
Fertile soil and a warm climate has made the Valle de Guadalupe — Mexico's wine country, just 70 miles south of the Arizona and California borders — a serious player in the wine- producing world. With around 100 bodegas (wineries), there is no shortage of stops that offer tastings along the picturesque la ruta del vino (wine route) that stretches from the border to the cosmopolitan city of Ensenada. Pick up maps of the route from most wineries and hotels. Sip a local wine while taking in serene valley views at Finca Altozano, admire sleek architecture and learn about the winemaking process on a guided tour of Decantos Vinícola. Finca La Carrodilla has the distinction of being the first certified organic winery in the region. And Bodegas de Santo Tomás, which has been in operation since 1888, is widely recognized as Baja's oldest winery.
Where to Stay: Many hotels in the area boast their own vines, including the charming Adobe Guadalupe Vineyards & Inn. Each of the six rooms (and the produced-on-site wines) is named for an angel. Relax with a glass of wine in the tasting room or high-ceilinged living room, have lunch at the on-site food truck or explore the property on a ride with one of the inn's resident horses (room rates start at $275 a night and include breakfast).

Photo courtesy of Adobe Guadalupe Vineyards & Inn
Valle de Parras
The verdant valley of Parras in the north Mexican desert, less than three hours west of Monterrey, is home to the oldest winery in the Americas. Casa Madero was founded in 1597 by the conquistador Don Lorenzo Garcia. The wine scene here is decidedly low-key, with around a dozen wineries. Visit the historic hacienda of Casa Madero, whose elegant white walls display the classic architectural style of northern Mexico, to sample crisp chardonnay and smooth merlot.
Where to Stay: If not staying at Casa Madero, stay in the town center of Parras de la Fuente (Grapevines of the Fountain), a charming little town and designated Pueblo Mágico. Housed in a converted bank, the boutique La Casona del Banco offers 24 charming guest rooms decorated in a mixture of vintage and modern styles (room rates start at $147 a night).

Photo Credit: Mauricio Ramos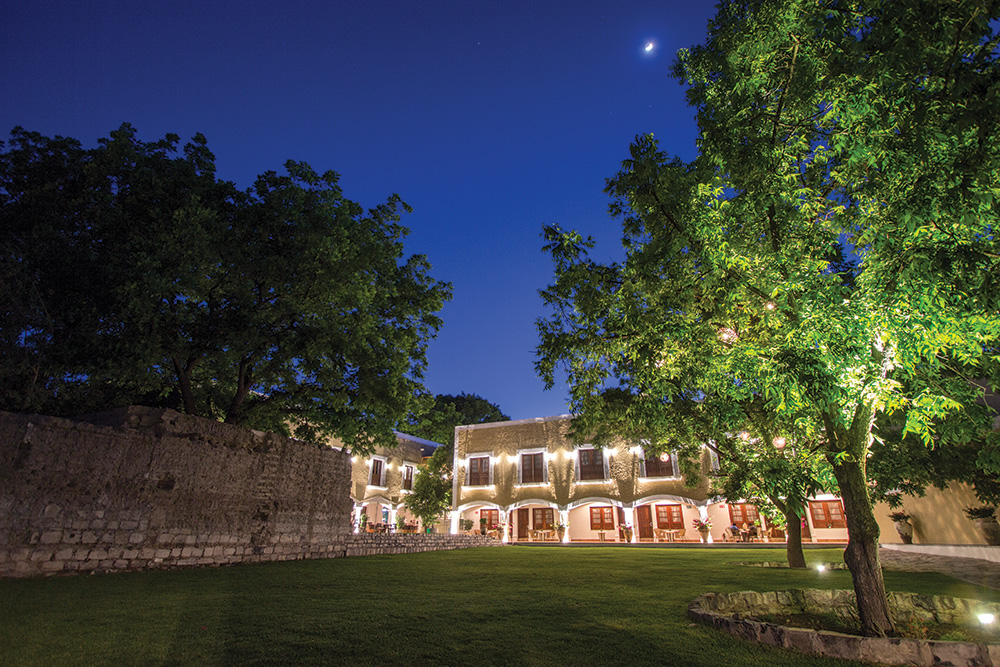 Photo Credit: Mauricio Ramos