Spice up your honeymoon with a food tour of one of the world's most dynamic cuisines.
By: Sherri Eisenberg
You've been known to drive hours in search of delectable tamales with a side of elote and your most utilized hashtag is #tacoTuesday, so it's likely you'll be seeking out many a Mexican feast on your honeymoon south of the border. But did you know that the country's diversity also means the cuisine changes dramatically based on which region you choose to explore? It's all equally delicioso and accessible. Here's where to dig in. Buen provecho!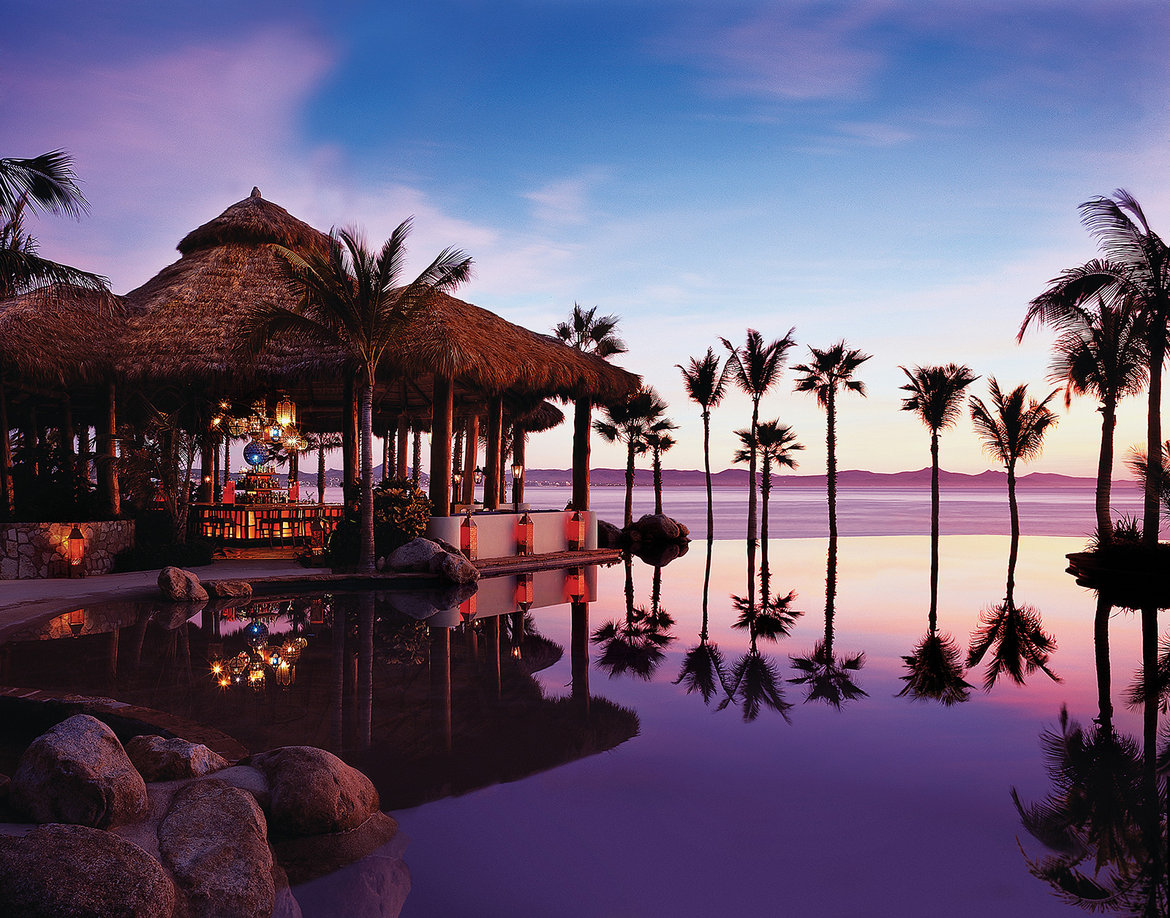 Photo courtesy of One & Only Palmilla
Los Cabos
This Pacific Coast duo of resort towns on the Sea of Cortez offers sun, sand and surf, all set against a desert landscape. For lovers who want to spend their honeymoon by the pool, being waited on, and then feasting on some of the best — and freshest — seafood in this part of the world, there's no better option.
Experience: On Saturday mornings, the chefs at Las Ventanas al Paraíso, A Rosewood Resort hold one-hour cooking classes with an open-air demonstration, using herbs from their organic garden and local techniques.
Savor: For some of that much-lauded local seafood, book tables at Tequila Restaurant, Edith's, One Final Tip and George Clooney's favorite spot, Nik-San. If you start to tire of Mexican food, you can mix things up one night at Market, a Jean-Georges Vongerichten helmed restaurant at the stunning One & Only Palmilla. Here, the Asian-European fusion menu uses Baja ingredients like cabrilla (a type of sea bass) and snapper.

Photo courtesy of One & Only Palmilla
Stay: When it comes to Esperanza, An Auberge Resort, we don't mince words: It's cinematically romantic. The entrance is topped with a dramatic palapa. The adults-only infinity pool is lined with tiles as dark as midnight and flanked by statuesque palm trees. The restaurant, which serves spectacular fresh guacamole and ceviche, is terraced into the rocks. Best of all, at night, the whole place is softly lit. Between the shadows and the moonlight, it's impossible not to be seduced (room rates start at $1,100 a night and include breakfast and yoga; esperanza.aubergeresorts.com).

Photo courtesy of Esperanza, an Auberge Resort
Riviera Maya
The Caribbean coastline is a Mayan paradise: Hammocks sway on quiet beaches lapped by perfectly hued turquoise water. Fish taco stands stud the roadside and white sand beaches. And piña coladas, at their very best, are made with coconut milk from fruit that's straight off of the tree. Take the time to seek out the freshest around and you'll be rewarded with a flavor that's unforgettable.
Experience: Fairmont Mayakoba is a sprawling oceanfront resort with one of the better local cooking classes on offer. Join the chefs for a behind-the-scenes tour of the property's kitchens, then watch as they prepare traditional Mayan dishes made from sustainable seafood like local grouper and red snapper or marinated pork that's baked in banana leaves using ancient methods. Want to learn more? The resort also hosts tastings of local craft beers.

Photo Credit: FRHI Hotels & Resorts
Savor: If you're in the mood for fish tacos, but feel squeamish about the very concept of road food, Hotel Esencia is the place for you. This luxury resort — tucked away behind pretty gates — serves up some of the best fried fish topped with pickled red onions around. Just don't forget to make a reservation, or entrance may be just beyond your grasp.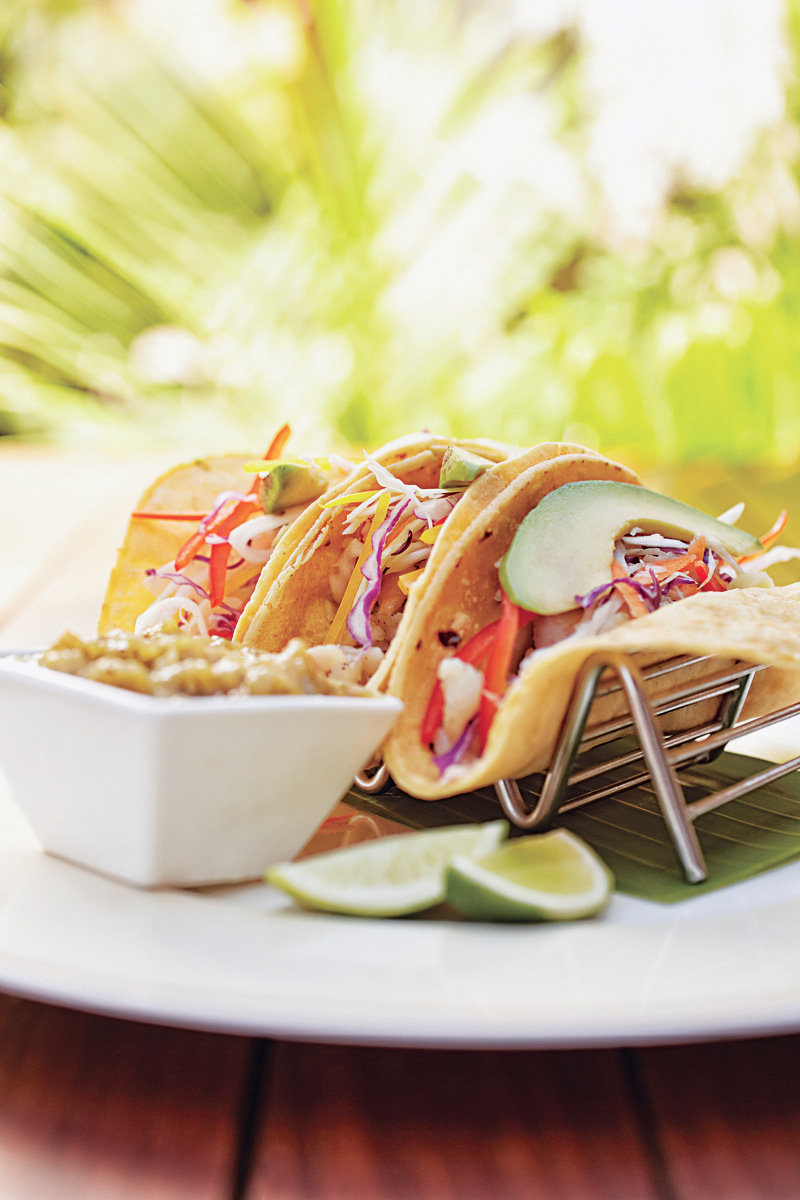 Photo courtesy of Esperanza, an Auberge Resort
Stay: The Belmond Maroma Resort & Spa hotel offers both aspects of the region: a pool set in a lush, jungly setting and a gorgeous stretch of beach that will fulfill all of your sandy fantasies. Best of all, the simple Mexican food that's delivered to your comfy surfside lounge chairs — from nachos topped with savory guac to toasty quesadillas — are simple and casual, and some of the best we've ever had (room rates start at $336 a night and include breakfast; belmond.com).

Photo courtesy of Belmond
Oaxaca
Nestled between the Pacific Ocean and the mountains, this region is known for being the birthplace of the Seven Moles. If you've had a thick, dark sauce made with chilies and chocolate at your neighborhood Tex-Mex place, the real mole may surprise you. They're all rich and thick with many layers of flavors, but only one has chocolate and anchos in it. The other sauces get their sophistication from blending peanuts or pumpkin seeds with a variety of dried chilies.
Experience: Sign up for a class at Seasons of My Heart cooking school, and you'll start your day with a visit to the famed Etla Market, where American chef Susana Trilling will explain all of the creamy mild cheeses, fresh peppers, fried grasshoppers (yes, you read that correctly) and other ingredients on offer and purchase samples for you to try. Then, return to her school to try your hand at toasting and grinding chilies, making stock and stewing it all into the perfect mole sauce.

Photo courtesy of Seasons of My Heart Cooking School
Savor: Casa Oaxaca Café, owned by the same folks as the similarly named inn, serves all the iconic breakfast dishes of the region — from cinnamon-spiked hot chocolate that's whipped until frothy to eggy, rich sweet breads, squash-blossom omelets bathed in a vibrant green stew and eggs served "drowning" in bright red chili sauce. Lunch and dinner menus feature ceviche, cheesy quesadillas, duck taquitos and warm tamales.
Stay: Casa Oaxaca is located in one of the candy-colored colonial buildings that line the main streets of the town. Behind the heavy door, you'll find a sleek and modern oasis centered around a beautiful courtyard with a pool, and seven artfilled guest accommodations (room rates start at $245 a night and include breakfast; casaoaxaca.com.mx).