Tequila has long been a popular choice south of the border, but this favorite honeymoon destination is also home to a vibrant wine scene. Here, where to go and what to sip.
By: Jimmy Im
Think of Mexico and chances are wine isn't the first spirit that comes to mind. But these days, the other drink of the gods has been proving it's a draw for visitors. In fact, the history of Mexican winemaking dates back to the 16th century, when the Spanish settled the territory. It wasn't until the 1980s, however, when bodegas (wineries) started to take the production and its scene seriously by introducing vineyard tours, larger distribution with modern techniques, and — most importantly — much-improved grapes. 
As wine has become embraced throughout the country, wine regions have delivered bigger vineyards, better restaurants and intimate inns located in truly romantic landscapes. No matter what your schedule we've developed some wine tours that can pop your cork. Viva el vino!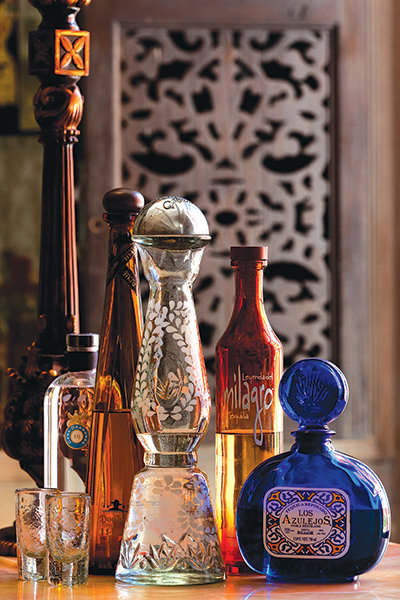 Photo courtesy of Rosewood Hotels & Resorts
If You Have One Day: Valle de Parras, Coahuila
Two-and-half hours from Monterrey in Northeast Mexico, Valle de Parras is the country's oldest wine-growing land region. In fact, "pares" means "grapevines" in Spanish. The region's dry desert soil and abundant sunshine combine to make the perfect winemaking climate. The fertile valley is picturesque and sprawling with commanding views of rolling hills, majestic mountains and a whole lot of sky. Day-trippers spend their time hopping across the countryside from one tasting room to another.
Seventy percent of the area's production is cabernet sauvignon with Las Bodegas de Casa Madero, the region's largest and the oldest winery in the Americas, pressing the majority of it. The valley region is also home to colonial buildings, a historic chapel and plenty of small-town charm but it's most sought out for its adventurous mountain climbing and off-terrain biking. Canyon tours and lake swimming are also popular activities.
Where to Stay
The only five-star hotel in Monterrey, Intercontinental Presidente Monterrey is surrounded by breathtaking views of the Sierra Madre mountain range. There are 305 guest rooms, though the 56 spacious suites are splurge-worthy (room rates start at $94 a night and include snacks and a welcome drink; ihg.com).
Where to Taste:
Las Bodegas de Casa Madero is the sole reason many couples hit the road from Monterrey. Free tours of the facilities and museum are offered. And there's a picturesque colonial hacienda on site. The winery produces reds, rosés and whites; though make sure you try the bestseller Cabernet Sauvignon Reserve 2009. Antigua Bodega is a smaller vineyard that produces limited-run fine wines, as well as brandy and the local spirit sotol, a mescal liquor. It's also an intimate hotel that was formerly owned by the Madero family, circa 1936.
Where to Eat
Restaurante La Casona, a humble adobe restaurant, offers the best steak in town. Wash it down with a glass of Madero Cabernet.
Pages