We're always dazzled by the gowns that hit the runways every April and October, but this season they were especially swoon-worthy!
By: Mary Gillen
If you are getting married in 2019, you may have a hard time deciding what to wear on your wedding day, but not because of a lack of options. From voluminous sparkling gowns at Lazaro and Mira Zwillinger to minimalist silhouettes at Justin Alexander and Romona Keveza–there is something for every bride in this season's styles. 
After seeing hundreds of gowns of all shapes and sizes, here are the top five trends from the Spring 2019 collections: 
 1. Showstopping Sparkle
From the subtle shine of pearl embellishments to the glamorous glow of glittered gowns, if you want your gown to sparkle on your big day you won't have to look far to find it (but you may need sunglasses once you do)! 


Wedding Gown: Mira Zwillinger
2. Regal Influence
No one is immune to royal wedding fever–even designers. Royal-worthy gowns and accessories ruled the runway this season.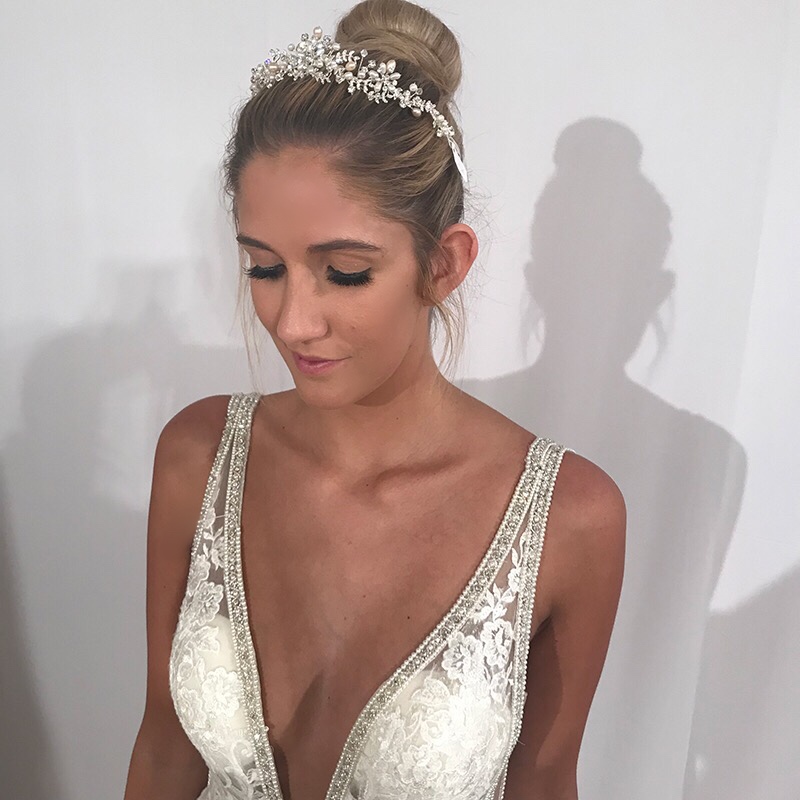 Wedding Gown: Moonlight Bridal | Tiara: Bel Aire Bridal
3. Unique Sleeves 
80's Inspired looks may be back in style, but these are not your mom's poofy sleeves. Whether you want long, short, flutter, detachable or anything in between, there is no shortage of arm candy or coverage. 

Wedding gown: Theia Couture 
4. Modern Minimalist Inspiration 
If you are a bride with simpler tastes, there were plenty of big-day gowns that fit a "less is more" mantra.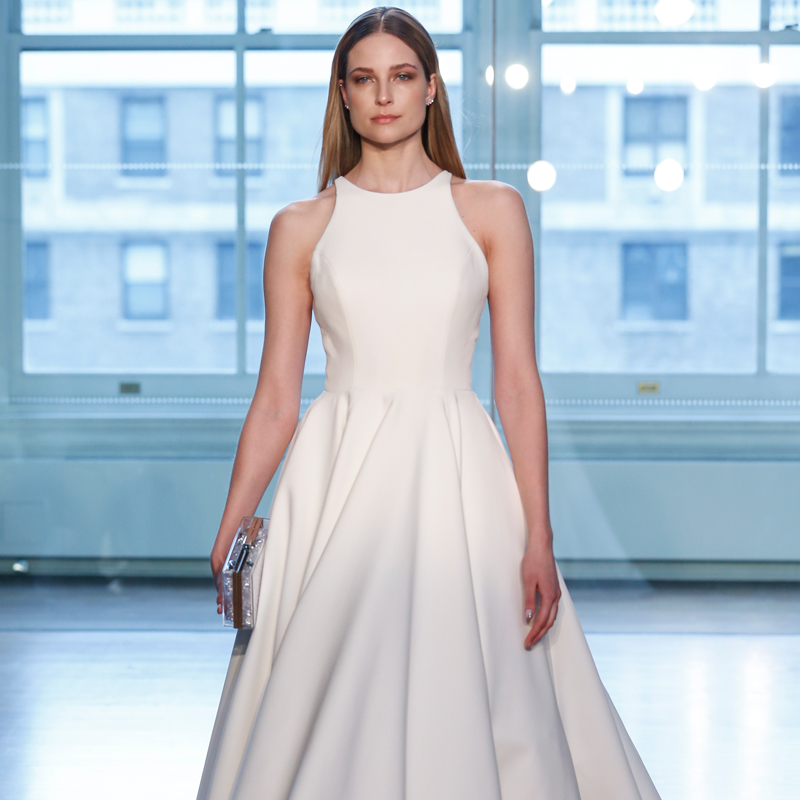 Wedding gown: Justin Alexander 
5. Bold Colors 
From Vera Wang's colorful ballet-inspired collection to the pastel-pretty shades at Hayley Paige, add a splash of color to your wedding day with this red-hot trend. 

Wedding gown: Vera Wang

Wedding gown: Hayley Paige
Bonus: Jumpsuits 
It's your wedding, wear pants if you want to! Even if you've always dreamt of a Cinderella moment, there were dozens of fabulous jumpsuits that may make you trade in the ball gown. 
 
Wedding gown: Ines di Santo
When shopping for your gown, it is important to keep in mind that wedding trends come and go, and you want to choose a gown that will stand the test of time. You'll want to look back at your wedding photos in 20 years and still be in love with your dress.  
Tell Us: Would you wear any of these trends on your wedding day?