One of our favorite new wedding trends: using your wedding as a wonderful way to give back to your community. Here, get inspired by these creative ideas.
By: Deirdre Kaye

Photo Credit: Nine Photography
Just weeks before bride-to-be Quinn Duane's wedding, her fiancé called off the entire event. Reservations had been made, deposit checks long since cashed. What was a girl and her flummoxed family to do? Instead of letting everything go to waste, they decided to turn their heartbreaking situation into a heartwarming event for the homeless — they used the 120-guest reception to feed Sacramento-area homeless four-star quality food from the Citizen Hotel's restaurant, The Grange. Then Duane and her mom headed out on the would-be honeymoon.
"They took this situation and did something nice for others, then took the red eye out of here to Belize," Duane's father, David, told local news channel, KCRA. But we need not experience heartache in order to do good with our own weddings. From going green to getting charitable, there are so many ways to use your big day to give back to the world. 
1. Choose Earth-Friendly Invitations
Opt for recycled paper, and look for a printer who actively works to minimize his or her carbon footprint while making your paper products. "When clients place a wedding invitation order through our green printers Smock Paper or Bella Figura, they are given the option to donate $10 to plant 10 trees via American Forests, and they will match the donation," shared invitation designer and event planner Marissa Allie of Marissa Allie Designs. "In a paper-driven industry, it feels good to give a client the option to plant trees and give back." 
2. Cut Back on Extra Inserts
Take your earth conscious attitude to invites one step further when considering the inserts. Printed maps were wonderful a decade ago, but thanks to GPS, they aren't necessary anymore (save the maps and printed directions just for the older folks who aren't as tech-savvy). And consider RSVP postcards instead of cards that need envelopes. A bonus way to be extra green: Use e-vites for less formal wedding events, like showers and engagement parties.
3. Add a Call to Action on Your Invites
On her wedding invitations, Florida bride Leigh McManus asked her guests to gift someone else with a random act of kindness. Leading up to her wedding (and even after), she was inundated with messages from loved ones as they took her request to heart. Whether donating cat food to an animal shelter or just supplying their doorman with some frozen yogurt, McManus' friends had a blast sharing smiles.
4. Incorporate Your Favorite Charity in an Actionable Way
Love animals? Simply Social Event Planning shared how one animal-friendly couple went all out for their four-legged friends — they replaced the standard table numbers with pictures of adoptable dogs, with information on the back on where guests can find the pups if they're interested in taking one home. "Rather than spend money on something wasteful just because it's traditional, we would rather see the money be used toward something good and that lasts forever," shared the bride. "You can't put a price tag on the rewards from having a pet to love and love you back. But we can put a price tag on helping them find their forever homes."
5. Give a Friend or Family Member His Big Break
Giving back to the world at large is important, but helping out a friend is also a great place to start. Have a talented friend who's been photographing weddings on the side while keeping up a full-time job to pay the bills? Just because she hasn't taken the leap into full-time photography doesn't mean she can't serve up amazing snaps; you might just be the encouragement she needs. Same goes for a DJ. Chances are, we all have that one cousin or nephew who just needs someone to believe in them. Just make sure they're responsible, professional, and that their work lives up to the standards you want for your wedding.
6. Opt for Locally-Grown, In-Season Food
Admittedly, this option might be hard when working with venues that have already contracted specific must-use food providers. However, if being green and eating local is important to you, take this into consideration when booking your venue, and look for a place that will either follow your request or allow you to bring in an outside caterer.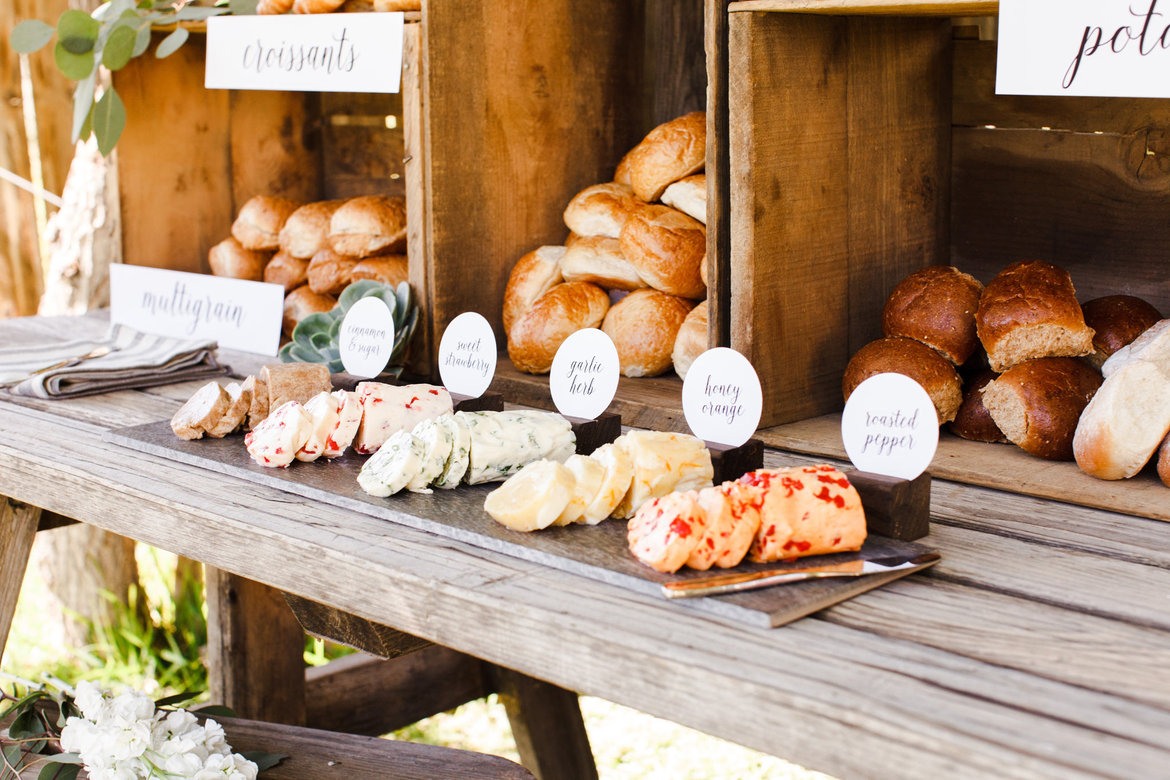 Photo Credit: Rennai Hoefer of Ten22 Studio
7. Know Where Your Flowers Come From
Don't have your heart set on a particular flower type? Shop local and support a farmer in your community instead of importing high-priced blooms. You might even be able to pick your own flowers, which could serve as a wonderful bonding experience with your soon-to-be spouse. Or, give your bouquet a sentimental touch by snipping a few roses from your mom's bushes — every little bit helps.
8. Don't Toss Your Flowers
You probably spent a lot of time picking out your flower arrangements — but where will those flowers end up in a few hours? Suggest your guests take those gorgeous centerpieces to a loved one who's in the hospital, or arrange for a friend to drop them all off at a nearby nursing home. Or, if you have a loved one who passed away too soon to attend your wedding, schedule some time before your honeymoon to deliver the flowers to his or her grave.
Also, consider using potted plants instead of cut flowers. These living, breathing arrangements can easily find a second purpose after the big day. Consider opting for seasonal plants you can find at your local gardening center. Think: Colorful pots of mums set inside pumpkins for a fall wedding, or gorgeous pink, white, or red poinsettias for a winter wedding.
9. Make the Most of Your Leftovers
Elaborate cocktail hours filled with appetizer stations, five-course plated meals, and overflowing dessert displays are a recipe for tremendous food waste. Work with a caterer who will donate leftovers to a shelter, or ask if you can do the honors and pass out food to the homeless in your community — all it takes is a few takeout boxes and a handful of faithful friends to help you pack up and deliver the food.
10. Give Up Your Dress
So many brides save their wedding gowns in case their future daughters wants to wear it one day. But how many of us actually ended up wearing our mother's gown? Sure, you may have played dress-up in it as a kid (or admired it safely from afar in its preserved box), but when preparing for your big day, you decided to go with something that matches today's aesthetic. Instead of hoarding your own lace and taffeta, consider passing it along to a thrift store.
11. Put Your Wedding Favor Budget to Better Use
Be honest: How many silver bells, "perfect pear" candles, and personalized mason jars have you thrown away in your lifetime? Favors are a kind gesture but often don't offer lasting rewards. Wedding planner Jutta Lammerts, of A Day Like No Other in the San Francisco Bay area, shared a better way to honor your guests and give back to the community: "I would definitely encourage couples to find a cause they can relate to — be it 'Wish Upon a Wedding' (free wedding celebrations for terminally ill couples), animal welfare organizations (being a dedicated animal lover myself), or maybe current disaster relief efforts," Lammerts said. "To me, it would be important that the couple is really convinced of that specific charitable purpose, whichever it may be." From there, you can explain your donation on an elegant notecard at each place setting. If you're supporting a bigger cause, like breast cancer or our troops, consider spending a few dollars on ribbon and stick pins and create pink or yellow ribbons for guests to wear proudly.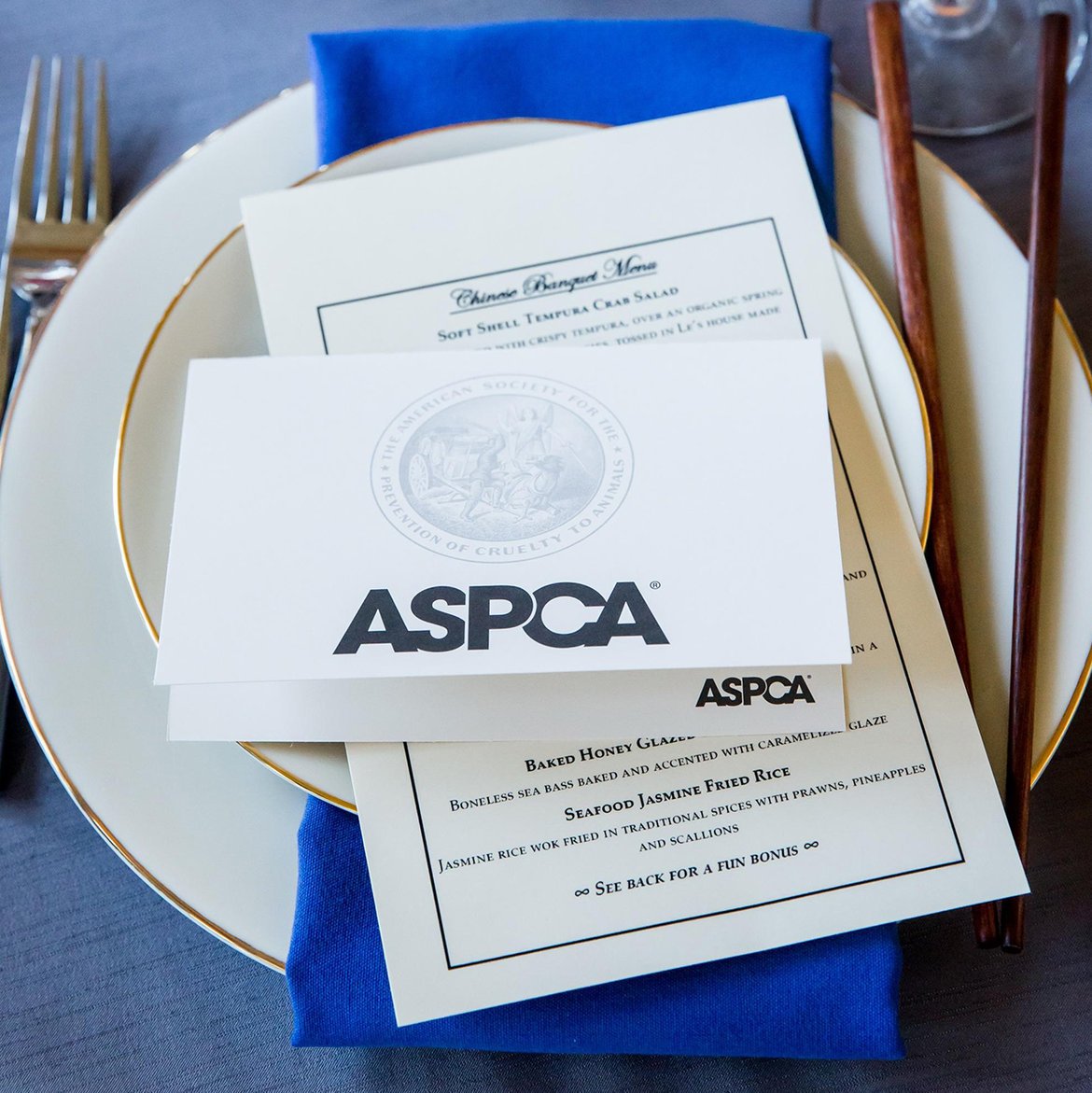 Photo Credit: Day Like No Other
12. Choose Meaningful Favors
Don't want to send your guests away empty-handed? Consider a purposeful wedding favor. Chelsea Dillon, of Aspen's Gold Leaf Event Design, shared details of one couple's commitment to the forest: "We made little burlap sacks sweetly tagged with each guest's name. Peeking out of the burlap bag, you would find a tiny pine tree in rich soil, ready to be planted. Not only is this extremely unique, it's a thoughtful, personal gesture that can be remembered and appreciated for years to come."
13. Ask for Donations in Lieu of Gifts
If you're already living with your soon-to-be spouse, you might already have a well-established home. If you're only registering for fine china for the sake of having a registry, consider forgoing the process altogether. Spread the word through your wedding website (or your close friends and family) that you'd love for your guests to make a donation to charity instead. Suggest a personal favorite — or let them choose their own, and ask them to send a note to you about why it's important to them. This is also a great way for you to learn about new charitable causes!
14. Make Those Wedding Party Gifts Count, Too
Altruette designs and sells bracelet charms with specific charities in mind, then donates part of the proceeds back to that charity. They even have wedding sets that let you pick the perfect charm for each bridesmaid. You could give each of your bridesmaids the same charm, based on your charitable interests. Or consider personalizing the charms to each of your besties — give your fierce feminist the "Vital Voices" wishbone and the "African Wildlife" charm to your favorite elephant enthusiast.
15. Make Your Honeymoon Worthwhile
After months and months of planning your wedding, your honeymoon is a much-deserved vacation. But it can also be a great way to help out a struggling community. Tack on a few extra days to help out on a Habitat For Humanity build or see what you can do to help out the area surrounding that resort.
Seem like a lot? Don't get bogged down in trying to incorporate all these ideas. Even just selecting one of your favorites will make a difference to the world around you. Bonus: You get to feel even more proud of yourself for pulling off your awesome, earth-friendly fête.