Guest Blogger: Hitha Palepu, A lifelong traveler, Hitha acquired her first passport stamp at six months old. She has channeled her experiences and a desire to help others through her lifestyle blog, Hitha On The Go, and packing services firm, Portavi Company. Both are her passion projects that she manages in addition to her job as vice president of business development at SciDose, a research-focused pharmaceutical company (and the reason she travels 100,000+ miles a year). Hitha lives in New York City with her husband.
Here, she shares her top picks for each type of honeymoon destination. Find your personal list!
Just like every bride, every honeymoon is different. Some couples prefer to explore bustling cities, while others retreat into nature. And with different honeymoons come different packing dilemmas. Here, what to pack, what to rent, and what to buy on site.
Adventure
What to pack: Insect repellant & sunscreen, calamine and aloe vera, dry shampoo, facial wipes, a set of waterproof clothing (this jacket, pants, and shirt are great staples), hiking shoes and socks, Ziploc bags (to protect any electronics you bring along), and a solar device charger.
What to rent: A car and athletic equipment (canoes, kayaks).
What to book in advance: Guided excursions and transfer transportation (if you're not renting a car).
Bonus: What to take (for free): Collect some foliage, rocks and small branches to frame or place in a shadow box.
See our favorite destinations filled with action and adventure ►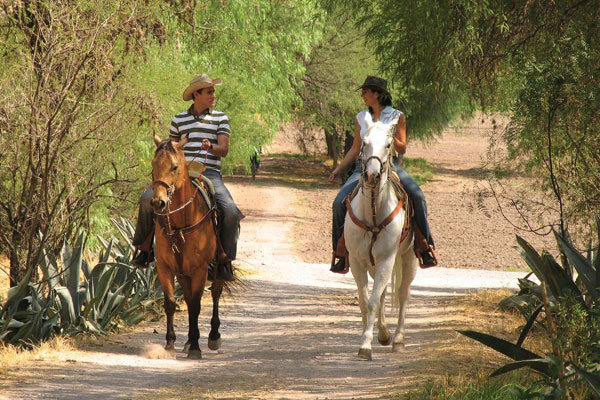 Beach
What to pack: A sun hat and sarong, Evian mist and a folding fan, an easy-to-apply sunscreen, a roomy tote for carrying the essentials, a new bikini, and the perfect day-to-night maxi dress.
What to rent: A boat for an sunset sail, a car (and possibly a driver) for an afternoon drive to explore the area and, if your resort doesn't provide it, ask about watersports equipment (kayaks, jet skis).
What to book in advance: Spa treatments, tours, and excursions.
Bonus: What to take (for free): Gather some sand and shells from the beaches you frequented to fill a vase and display at home.
See our favorite beach getaways ►
City
What to pack: Rubber-soled flats, a travel umbrella, jersey dresses that transition from day to night, a chic clutch, a phone case with a battery, a cardigan to ward oppressively air-conditioned spaces, and a dress for a fancy dinner.
What to rent: An apartment via AirBnB (to get the local experience).
What to book in advance: International cell plans (if needed), tickets for major tourist attractions and cultural events, and reservations at celebrated local restaurants.
What to score (for free): Tell everyone you're on your honeymoon, and you could be treated to some bonuses — a complimentary glass of champagne, dessert, or room upgrade. Save your ticket stubs and programs for a honeymoon collage.
See our favorite romantic cities ►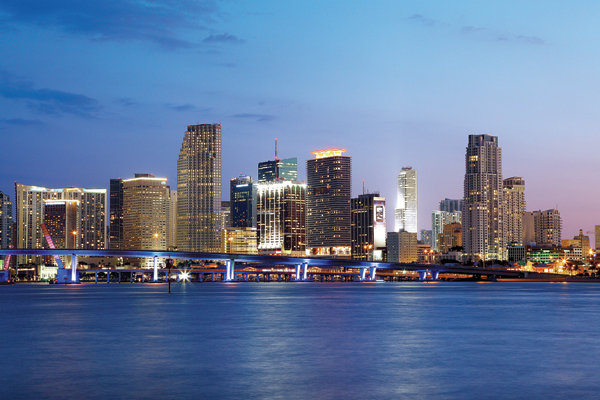 Off The Beaten Path
What to pack: A guidebook for your destination, a shawl and silk pants that are both stylish and conservative for sacred sites, a pair of sturdy walking shoes (Chucks or Toms are my go-tos), and a paper map with your hotel marked on it for reference (ask the hotel receptionist for one)
What to rent: Plan to utilize a local guide for a day or two (ask your hotel's concierge for recommendations)
What to book in advance: Entrance tickets for popular tourist attractions, airport transfers (if your hotel doesn't provide).
What to score (for free): Snap photographs (either on a high-end DSLR or on your iPhone), print them via Snapfish, and display throughout your home.
See our favorite off-the-beaten-path destinations ►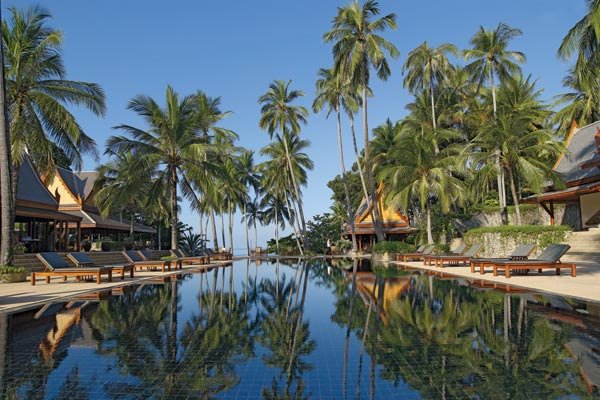 For Every Destination
 Nightwear that's as alluring as it is comfortable is all you need. A chemise, robe, and teddy from Eberjey are all you need — for you and for him.
A large, gauzy scarf is perfect for keeping you warm on the flight and can double as a bathing suit cover-up. This scarf from Sir Alistair Rai is appropriate for the plane, the beach and everywhere in between.
Medication. Wandering the streets for a pharmacy to cure nausea, allergies, or a bad cut is bad news on any trip. This Help! kit from 3FlOz has most of your first aid needs covered — just add a roll of Pepto Bismol tablets and an ACE bandage, and you're all set.
A sturdy tote is the perfect way to introduce your new initials to the world — and to carry your daily necessities on your honeymoon. Customize your tote at LLBean.
Carrying-on is the best way to travel. It lessens wait times at the airport and maximizes your vacation. See BG's top-rated suitcases here. And download the GetPacked app, for a customized packing experience.
—Hitha Palepu