Newlyweds share their nightmare vacation scenarios — learn how to avoid their fate here!
By: Gabriella Rello
If there's one thing that couples look forward to more than their wedding day, it's their newlywed escape. After months (or years) of frenzied planning and "advice" from well-meaning relatives, a romantic vacation to recharge and refocus is often just what a new couple needs.
In order to make sure that your honeymoon is everything you hoped for, there are some preventative measures that you can take to avoid common travel pitfalls. If you encounter any of the following unfortunate scenarios, we've got advice on how to cope, too!
Travel Scenario #1: Missed Flight
Janet and Jeff Levine had planned a five-day honeymoon, starting with two days at Disney World and capping off in the sunny Bahamas. With a tight schedule due to limited time off from work, the couple opted to leave the morning after their wedding. Arriving at a hotel near the airport just after midnight, Janet requested a 6 a.m. wakeup call in order to catch their 8 a.m. flight.
"I remember waking up and looking out of the window facing the airport. I saw this jet taking off into the clear blue sky. I was still dozing and I said, 'What time is it?' Jeff looked at the alarm clock and we realized that it was 8:15 a.m. and we had never received our wakeup call. Of course we called the reception desk to ask why; they said the night clerk had failed to put it into the system."
The newlyweds eventually caught an afternoon flight to Orlando but ended up losing one of their five days away. 

Photo by: Jana Morgan on Inspired By This via Lover.ly
How to avoid it:
A wakeup call isn't a bad idea, but be sure to set a backup alarm on your phone or the hotel clock. There may be a system glitch or a front desk error that stops the call from coming through. That second ring could be the difference between catching your flight and spending the day in an airport.
A failed wake up call isn't the only way newlyweds can miss a flight. Sometimes it's simply unavoidable: horrible traffic, long security lines, or inclement weather can often keep you from boarding. For nearly all international flights, airlines require you check in at least two hours prior to departure, but American Airlines suggests three hours. Cushion your drive time to allow for traffic and anticipate longer security lines during peak travel times like holidays and weekends.
Checking in the evening before your flight allows you to bypass ticket lines and head straight for security. Download your ticket to your phone and it's one less item to remember in the morning.
Not sure you can handle an early morning wake up? Opt for an afternoon flight or a red-eye. Many couples want to get the most out of their vacation, but choosing two evening departures will afford you just as much time as two early mornings. 
What to do if it happens:
Call your airline provider and head straight to the airport to see if you can arrange for a new flight that same day. If your only option is standby, inquire about rebooking with affiliated airlines before you search for a new flight. According to Fare Compare, airlines charge between $30 to $200 to change a non-refundable ticket, which is often less than the price of an entirely new seat.
If you can arrive at the airport within two hours of your scheduled departure, inquire about the flat-tire policy. In 2012, United Airlines' senior Vice President of customer experience told reporter Christopher Elliot that they have a little-known policy on tardiness created for passengers who get stuck in unavoidable traffic or similar delays. If you have a reasonable excuse for being tardy, United may allow you to fly standby on the next departure at no additional charge. These policies vary from carrier to carrier and are rarely advertised, so be sure to ask what all of your options are.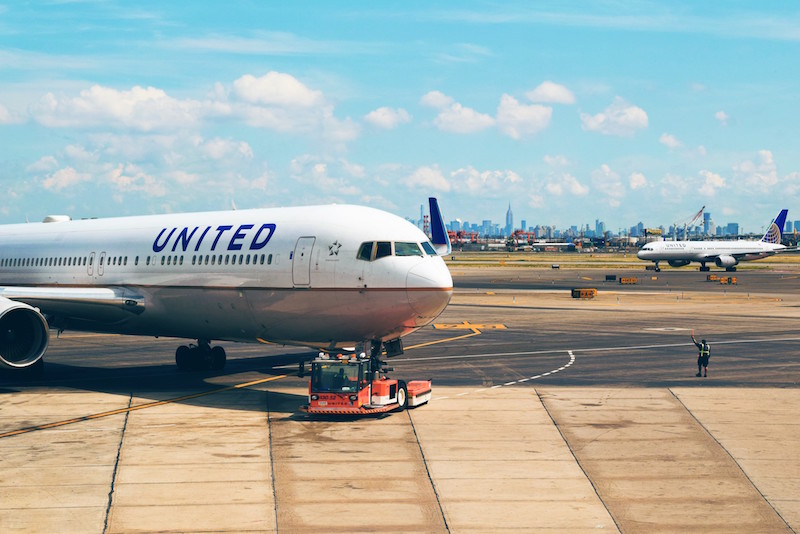 Photo credit: Pexels
Always let your hotel know if you are arriving later than initially planned, whether it's by a few hours or a full day. That way, you ensure that they won't give your room to someone else, and they may be able to waive the cancellation fee if you can't get in until the next morning.
The bride's advice:
"Just relax. At the time, it was upsetting; however, looking back, you realize that sometimes you just have to laugh," says Janet. "Yes, it's a position no one wants to be in, but it always works out and it certainly gives you memories."
Pages